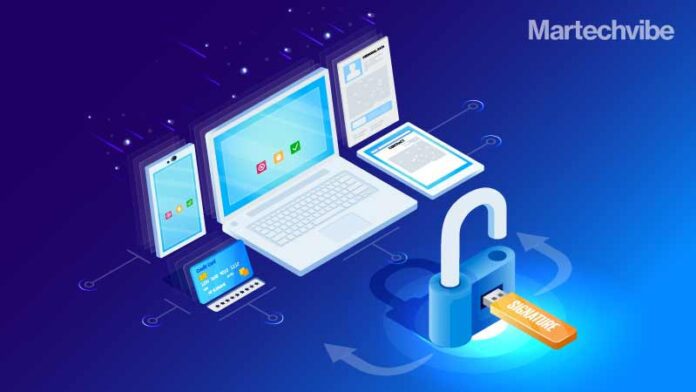 For those who are new to the e-commerce business, choosing between a hosted and self-hosted platform can be a fundamental challenge
A major hiccup that has troubled SMEs for years is the popularity of eCommerce platforms like Amazon. Consumers prefer to purchase from such them rather than turn to individual websites whose innovations and quality goods go unnoticed and unvalued. 
In recent times, the popularity of such eCommerce giants has diluted due to the copycat companies. For instance, an Amazon seller was earning an eight-figure profit by selling his product on Amazon. Unfortunately, notorious copycat companies soon began to release exact duplicates of the same product, with a much smaller price tag.  Misled by the price drop, the original brand lost its potential customers to the copycat, and soon negative reviews poured in. These reviews destroyed the real brand value and the business. Moreover, it takes only a small amount of bad reviews to be completely thrown away from the website. As a result, SMEs and entrepreneurs are increasingly finding solace in launching their own website despite a lower customer turnout. 
There was a time when embracing eCommerce was a shot in the dark. It would require an IT team to come up with effective strategies, from production to marketing. It costs money that never guarantees an ROI. Since the rise and success of e-commerce in the last decade, SMEs readily take the leap of faith. Last year, the faith turned to confidence when rapid digitisation and customer behaviour simplified the need for e-commerce. Companies began to establish themselves through hosted platforms with plug and play solutions, and those highly confident ones decided to take command using self-hosted platforms.
The choice between hosted and self-hosted platforms is tricky. Each has a set of pros and cons. Experts recommend fresh entrepreneurs first understand their capabilities and goals. Do they rely on an existing platform or launch one of their own through an open-source application? The decision depends on various factors, including the type of product that is to be sold and the prospective audience. Let's look at the essential differences between a hosted e-commerce solution and a self-hosted solution. 
Also Read: Platform War: TikTok v/s Reels
The Hosted  
Software as a Solution (SaaS) based platforms are the established third-party e-commerce websites that include Shopify, Webflow, or Squarespace. The provider takes care of all the backend e-commerce attributes from security, maintenance, uptime to Payment Card Industry Data Security Standard (PCI DSS) compliance.
For entrepreneurs with little knowledge and insufficient workers, these third party platforms are ironically considered as a Do It Yourself (DIY) solution. It was named as such because it allows companies to set up shop on their own while gaining knowledge in the process.
Hosted providers had tools and applications of their own and SMEs needed to understand their package before making a decision. Although competition on a hosted platform is tough, it is the quickest and easiest method for new entrepreneurs and for the brick and mortar SMEs that wish to join the bandwagon.
The Flipside
The biggest problem with hosted e-commerce platforms is their limited custom tools and features. If the SME wants a custom-made enhancement, it's almost impossible to convince the platform to make the addition. The platform fees are more expensive than self-hosted platforms as the costs include hosting, customer service, software development, and a profitable margin for the host itself. 
The entrepreneur does not have the liberty to carry out business with frequent flash sales and collaborations. For such liberties and authority, hosted platforms are not a great option.
Self-hosted
The more challenging pathway to the road to success is to start from scratch. With no limitations and third party dependencies, companies can use any programming language and framework to create their website using a self-hosted open-source platform. The most popular self-hosted platforms in Dubai are WooCommerce, Magento, Open Cart and Xcart. Companies can download and host such open-source platforms onto their private server. 
A strong technical team is the most important resource. Server-related tasks, including security and code improvements, are the fundamentals of the entire system. The team will have to take responsibility for developmental tools. Keeping track of market and technology trends are most essential to stay on par with the competition.
It can be an uphill battle to set up an even moderately successful self-hosted e-commerce platform, but it has got its sweet spots of independence, rapid set up, no development charges from third parties, and the thrill of setting up a personalised website.
A critical metric for any self-hosted SME is the choice of its data centre location. Although self-hosted platforms are becoming increasingly popular, most of these self-made companies use the same network. Research indicates that some resellers move to an affluent market that uses cheap overseas data centres, which results in slow speed and high costs. Experts recommend SMEs choose a nearby data centre. 
Also Read: Getting E-Commerce Right
The Flipside
Apart from patience and set up costs, there is a possibility that the SME can outgrow their business plan. Most self-hosted platforms include limited resources and storage space, and if the company faces a shortage before the end of the contract term, they might be victims of a low-performing website and dissatisfied customers. 
Moreover, a self-hosted platform is high maintenance. Even for the simplest change in theme design, a long process of uploading, identifying, and pasting font files into the server through FTP can be frustrating and time-consuming. The company becomes responsible for every tweak and every bug that threatens the system. Constant research is demanded and the SME will not have the support of a hosted platform to step into sticky situations. 
Maintaining and updating security protocols becomes a crucial factor that holds the entire system together in times of a potential threat. Payment Card Industry (PCI) compliance and SSL certification has to be set up. Most hosted and self-hosted platforms have SSL certification as it has become an element of customer demands to protect their data. Is it easy to get an SSL certificate? The process requires the company to provide a personal IP address, have their website generate CSR texts, and it would cost over $45 every year. 
A Calculated Decision
Some experts suggest SMEs take the simple path and leave the backend processes to hosted platforms. Creating a self-hosted website might have been a good strategy a decade ago but today it is best to focus on business growth and revenue. 
For those who value personalisation and have the resources to take full responsibility, opting for a self-hosted platform can add several brownie points to customer acquisition. The entire decision lies with the entrepreneur and SMEs capabilities and business goals.