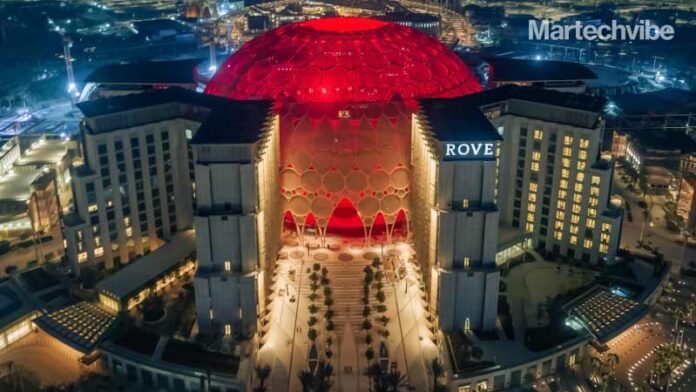 Did you know that some of the transformative innovations — from the telephone and the air conditioning to IMAX — were launched at expo events?
World expos are known for introducing new technologies. And Dubai Expo 2020 is living up to its name.
It has been eight years since Dubai's bid to host Expo 2020 won over the World Expo appointment panel in Paris in 2013, and now, the greatest show is making headlines, setting up benchmarks as it unleashes technology for the future world expos.
The visitor experience at Expo 2020 is at max, driven by business intelligence, analytics, information security, AI-powered virtual assistance and geo-location services.
With over 190 countries showcasing their best, there's a lot going on at Expo 2020 Dubai. We picked the best, innovative and high-tech things for you to see:
Robots at your service
Opti, the one-metre-tall orange-coloured robot, is the guardian of the Opportunity Pavilion. This friendly robot takes part in Expo parades, and interacts with visitors by answering their questions, dancing with them and even telling jokes.

The Tala-bot helps to quickly serve guests their food. It is found in every Talabat kiosk at the site. People can give their order to Tala-bot, who will ask them to insert their location before handling the rest. The Patrol robot is found on the walkways of Expo 2020 Dubai. It protects the site and metro station through facial recognition and thermal cameras. It also makes sure that visitors are maintaining social distance.
At the China Pavilion, the friendly panda robot, named Youyou, can pull off some tai-chi moves and wield a calligraphy pen with a flourish.
The best of all? Hear the legendary composer Beethoven's works in a brand new light – including electronic, acoustic and rock – as they're brought to life by performing robots in the Germany Pavilion.
Also Read: Company CloseUp: The Sitecore Story
AI-generated collective poems
Created by artist and designer Es Devlin, the Poem Pavilion uses advanced machine learning algorithms to transform visitors' input into collective poems. The latter can be read in illuminating displays on the facade, transforming the pavilion into the exhibit itself. Visitors can donate a word at the "mouthpiece" upon entering the central space, which showcases these contributions in English and Arabic, accompanied by a choral soundscape. An algorithm compiles the donated words into texts, generating a collective poem every minute. The machine learning model was initially trained on internet texts and was adapted to the project through a diverse selection of over five thousand poems carefully curated by a team of poetry curators.
A future powered by AI
Focused on "mobility of the present and future", the Mobility pavilion features immersive experiences made from a series of holograms, virtual realities, and more. It features the world's largest passenger lift, which will transport more than 160 people at a time. The pavilion also features a partly underground, partly open-air 330m track to demonstrate cutting-edge mobility devices in action. It reimagines how our cities will look, feel and function, allowing visitors to experience the year 2071 — how it can be more sustainable, autonomous, and a city that caters to its residents and business interests, all intertwined into one.
Sustainability at the centre
From vertical farming to biodegradable alternatives and sipping coffee from edible cups to converting food waste into gourmet food, many country pavilions, including Austria, Bulgaria, Finland and Bangladesh, are highlighting their efforts to battle overconsumption, overproduction, and sustainable management of resources.
While the net-zero energy, rainforest-inspired Singapore Pavilion explores a journey towards livability and resilience to foster stronger relationships between nature and the built environment, Terra – The Sustainability Pavilion encourages visitors to become an agent of change as they wander beneath a forest and dive into the ocean, discovering innovative global projects that provide real-life solutions, leading the way to a more sustainable planet.
Also, discover an integrated climate system that harvests water, energy through innovations. Witness indoor rainfall in the Netherlands Pavilion at Expo 2020 Dubai thanks to technology SunGlacier, which produces water from air via solar power to irrigate crops. Likewise, the Solar Air Water Earth Resources system in the Czech Republic Pavilion produces up to 500 litres of drinking and irrigation water from the air using nothing but sunlight, even in the harshest desert environments.
Design and fly your aircraft
Emirates has designed its pavilion to offer people — there's space for up to 120 aviation enthusiasts at any one time — a glimpse into the future of commercial aviation from interactive multisensory installations to virtual reality experiences. Realistic aircraft engine models will let engineering enthusiasts get an up-close look at how these future technologies will work. The science of flight installation at the pavilion expands on this knowledge, using holographic models to demonstrate how jets fly, and detailed specifics about lift, thrust, gravity and drag.
Visitors can design their own futuristic aircraft by deciding on the type of engine, wings, range and livery their jet should have. Once the construction is complete, there's the chance to fly the plane through the Emirates flight simulator to see just how well it would perform.
Also Read: Behavioural Economists To Watch Out For
Keeping digitally-connected
Digitally linking more than 130 buildings at the Expo 2020 Dubai, Siemens demonstrated how a city's buildings, machines and facilities can be connected using MindSphere, the company's industrial IoT as a service solution. MindSphere gives visitors a chance to experience how digitally-connected smart cities can help overcome some of humanity's most pressing challenges. Siemens' technology enables it to optimise operations, reduce carbon emissions, conserve water and energy and enhance visitors' comfort and security. It gives them access to data and analytics in real-time  so they can make better decisions. Siemens has designed a web-based smart city app expressly for the site's operators and management teams. It shows a digital twin of the Expo site, and helps to provide actionable insights based on data from both Siemens and non-Siemens systems across the site. Specific technologies deployed at Expo include Siemens Navigator, a cloud-based platform to optimise building performance; Desigo CC, which supports the site's smart-building infrastructure; and Siveillance Control Pro to manage security at Expo's gates and throughout the area.
For the petrolheads
Petrolheads are in for a treat, thanks to the German state of Baden-Württemberg, home to several world-famous luxury car brands and a hub for innovation, business and research, having its pavilion at Expo, where it will probe the secrets of future manufacturing.
Spread across 2,300 sq m, the Baden-Württemberg House showcases the art of engineering and sustainable construction. In addition, visitors can see interactively presented future-oriented solutions from the fields of infrastructure, mobility, architecture, Industry 4.0, energy, AI and bioeconomy.