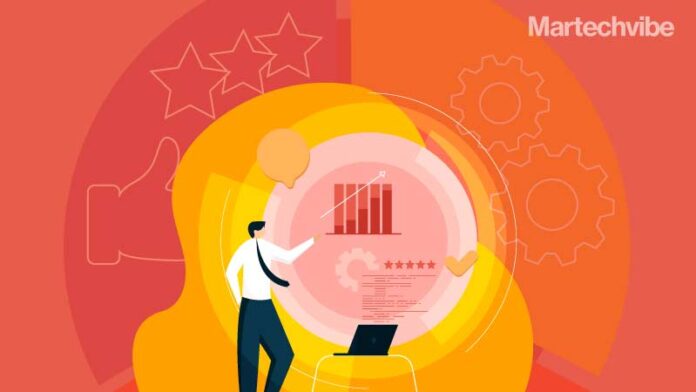 Distorted content or unattended genuine customer feedback holds the potential to destroy a hard-earned reputation. The long journey to a better business starts with ORM.
A whopping 89 per cent of consumers say they would be 'fairly' or 'highly' likely to use a business that responds to all reviews – be it positive or negative, as per the 2022 study by BrightLocal.
In today's hyper-connected world, no matter how big a brand is, its voice depends mainly on what consumers have to say about it, much of which happens online. It counts how a brand handles its online reputation.
The online reputation management (ORM) system lends a helping hand here. ORM helps businesses identify and monitor their perception online by the public. The process involves marketing and defending the brand wherever required so that it can be found, followed, endorsed, and even protected in a primarily online market.
The process is a bit more complicated than it seems. Let's see how.
Understand the working
Online reputation damage takes the form of inaccurate or distorted content to ruin a brand's business. Sometimes, a sincere error or accurate information is equally damaging. Whatever the circumstance, poor placement in the search engine results pages is detrimental.
To address such issues and prepare in advance, ORM systems take on step-by-step processes; let's dive in.
Search: The ORM system gauges a brand's online presence using a particular checklist and crawls through the search function. Google search for a product, company, or people and look at the top 10 listings to check their presence in the list. Then, it carves out whether the impression in the search is positive, the information is correct and accurate, or there is a need to correct the ORM fires.
Scanning social presence: The system scans through the brand's social channels. This figures out the number of followers, how frequently the team posts and engages with their customers, the last time of posts, replies to comments, average response times, whether the content going through the channel reflects the brand, and many more.
It also searches for the brand name and hashtags to see if a company is the subject of conversation. If so, is it a positive comment? Are others joining the chorus when something nasty is said, or do the brand's social media followers defend it?
Keep a tab on reviews: ORM notes the reviews for the brand on Google, Facebook, and other platforms, including online reviews and recommendation websites. Has the brand got reviews? How have consumers rated? If the team responds to reviews?
With an overall view and analysis of the brand, the ORM strategises to strengthen its online reputation. The focus is to analyse the pattern and develop a set of solutions. This includes:
Figuring brand perception: What is being talked about a particular brand? What occurred? The first step involves a comprehensive audit beyond digital platforms and conventional media, recognises incidents, and notes the views expressed. A positive brand perception makes customers more inclined towards a particular brand than rivals. For instance, 60 per cent of customers recommend their favourite brands to friends and family, which is likely to bring in new clients.
Monitoring: Once instances are marked, the system takes the help of traditional mechanisms and digital tools to monitor and identify whenever someone mentions a particular brand on search engines. This allows the brand to look at the content and decide the next course of action – whether there is a need to respond, take a step, or leave.
Set goals: Some brands need the first page of Google Search to be clean or devoid of negative news. Others focus on encouraging favourable evaluations and online brand preference or erasing personally identifiable information. Goals are set depending on the brand's needs.
Removal of content: Brands often witness fraudulent claims. Some comments or bad reviews damage the reputation of a brand. Although the freedom of the press is crucial, such false scenarios need to be addressed.
Prevail or perish
Last year, following Cristiano Ronaldo's removal of two Coca-Cola bottles during a press conference, the multinational beverage company Coca-Cola Company had its market value decline by $4 billion. Similarly, in 2017, someone captured the incident of a United Airlines flight staff dragging a passenger off the aircraft. The video received over 100 million views on social media within a short time. As a result, the market value of United Airlines fell by more than $1 billion.
The events mentioned above are not in isolation, and with the power of social media rising tremendously – a simple mistake or an uncompassionate response can become a disaster for the brand. The simplest truth stands tall – a brand's reputation is worth billions of dollars.
ORM aims to track and enhance a company's online perception. It entails looking at and evaluating the information a prospective client or business partner will find about the company, its goods or services.
Hence, it is crucial to monitor, gather, examine, and manage the brand reputation regardless of industry. Building client trust, improving sales, and tailoring your marketing activities to trigger favourable reactions and increase ROI are just a few advantages a business may anticipate if they consistently engage in ORM.
If you liked reading this, you might like our other stories
These Are The Top Customer Feedback Tools
Effective Ways To Deal With Negative CX