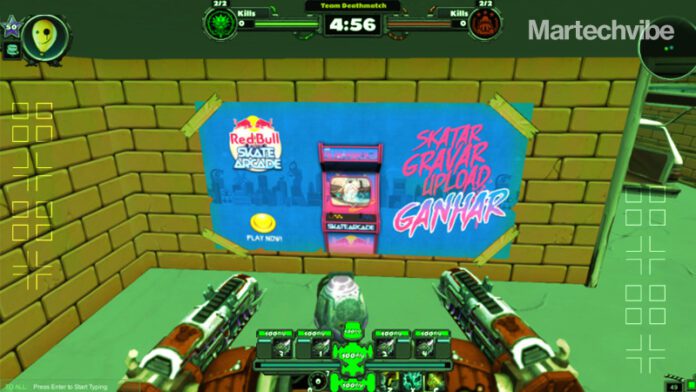 As gaming advertising takes centre stage, companies are now developing new measurement tools and metrics to increase brand confidence
Recently, Microsoft and Sony announced plans to develop in-game advertisements for Xbox and PlayStation, their respective gaming platforms. Microsoft plans to implement the in-game ads for its fleet of popular free-to-play games on Xbox, like Fortnite, Rocket League, and Apex Legends. The company doesn't plan to cut the advertising revenue, allowing game developers to benefit from the new ads. On the other hand, Sony plans to roll out in-game ads later this year. As gaming advertising takes centre stage, companies across the industry are now developing new tools to measure metrics and increase the brands' confidence in their efforts.
With next-gen technologies on the rise, the gaming industry has significantly evolved through adoption and continues to do so. According to ESA's Essential Facts, it is a growing market with 2.7 billion gamers globally; the NewZoo Global games market report shows the average gamer age as 34. People are playing video games more than watching linear TV these days; a survey by Limelight shows that 52.8 per cent of people prefer playing video games as their pastime, which is more than the 47.2 per cent who like to watch over watching movies or TV Shows.
The pattern seems to be more profound in many other countries worldwide. The gaming industry,  both video games and esports, is rapidly growing in Saudi Arabia. The gaming market hit $1 billion in 2022 is expected to reach $6.8 billion by 2030. With the largest market in the region, Saudi Arabia is the Gulf's gaming powerhouse.
Having such a consumer base makes the gaming industry ideal for marketers to push their brands to the next level, essentially through advertising.

Exploring new avenues
While it can be challenging to navigate the current landscape of gaming advertising measurement, improvements are on the way. The Interactive Advertising Bureau recently assembled a task force of industry stakeholders to aid in developing new standards of measurement in terms of viewability for in-game ads, helping brands become more comfortable operating in the space. Brands are now interested in ramping up their gaming advertising activity. Companies in the area have already developed new tools and best practices for measuring gaming advertising.
In-game advertising firm Anzu announced its collaboration with Oracle Moat to measure the viewability of in-game ads across its inventory, describing it as "first-to-market." In-game ads often take the form of billboards or signs within game environments. Anzu uses the game's built-in ray casting features, sending out waves of rays from the player's point-of-view that help to determine how long ads remain in sight, the percentage of the ads viewable and other essential metrics.
There are still a lot of terms to be explored around viewability. The current analysis is wholly based upon the angle at which the ad was viewed within the game, the speed at which it moves across the screen as the user travels through the virtual world, or in-game lighting when the ad is seen, which impacts the viewability. But for the moment, these early efforts to give video and display-like metrics for viewability are creating a starting point for agencies to measure in-game ads, with visible progress on industry standards.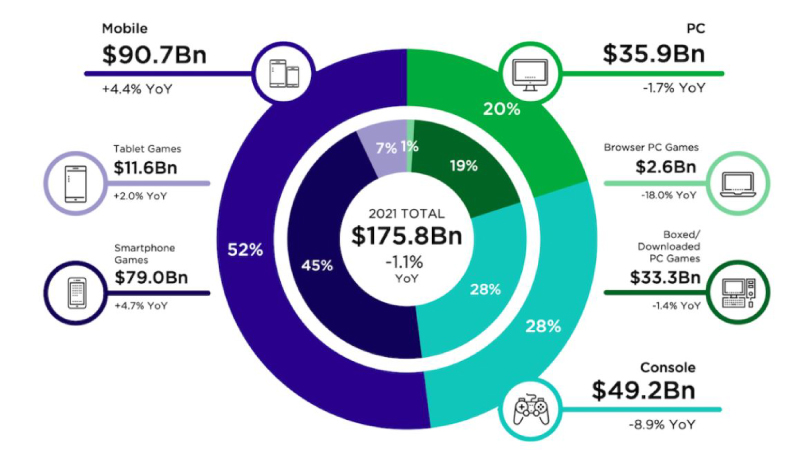 Measuring solutions
When it comes to measuring in-game ads, marketers must understand the value of the format rather than looking at it through the lens of traditional display. Measurement and targeting for intrinsic in-game ads have similarities and differences, depending upon the web or app-based approaches. Brands are targeting audiences based on leveraging trusted ID resolution approaches, led by waterfall approaches using IP and MAID signals.
A few in-game advertising methods that can help unlock the full potential of marketing spending are as follows:
Traditional survey
A traditional method for in-game advertising measurement is sending users surveys to complete, typically used in return for an incentive to the player, where they are asked a combination of generic and specific questions about the games they are playing, the ads they have seen, and recording their reactions to the same. This simple yet effective method can provide vendors with relevant inputs. By addressing consumers directly, both the brand and the game publisher can learn detailed insights about the consumer. Surveys and panels represent only a tiny portion of the users, making this method very limited in providing decisive information.
Blackout
Another method is creating a campaign blackout period. Campaigns across the game are made to run > stop > run, allowing the advertiser to monitor sales performance and lift for each campaign period. Advertisers who use only games as their advertising mediums might find this method very effective. But as most advertisers promote their products across a broad spectrum of platforms and mediums — this method may not be completely efficient in indicating the performance effect in-game advertising would have over sales.
Incrementality Testing
Incrementality testing is one of the most efficient methods that provide operational insights for optimisation. This method uses the changes in marketing activity(vendor activities) and new campaigns launched to provide insights through the value of change. This method works across multiple platforms, providing valuable core insights for campaigns, demographics, media vendors, and mediums. Incrementality testing has proved to be quintessential in marketing, but the investments and resources required to evaluate it have been few. In tandem with the current market conditions where eliminating non-identifiable data is essential, companies are now researching incrementality as the best alternative to measurement.
As the gaming sector evolves, premium brands are leaning more and more. Technological advances create new experiences and the incredible reach they can offer to brands. While viewability is a good benchmark, the industry won't just stop here. Offering authentic in-game activations as a part of the gaming experience can also improve recall and create a positive sentiment with the target audience. Through upcoming methods of measuring, benchmark findings against other channels will only provide clients with a clearer picture of the effectiveness. The focus for brands now should be based on a foundation of brand awareness and making advertising immersive rather than intrusive.
If you liked reading this, you might like our other stories
Can Blockchain Reduce Ad Fraud?
You Simply Cannot Ignore This Game