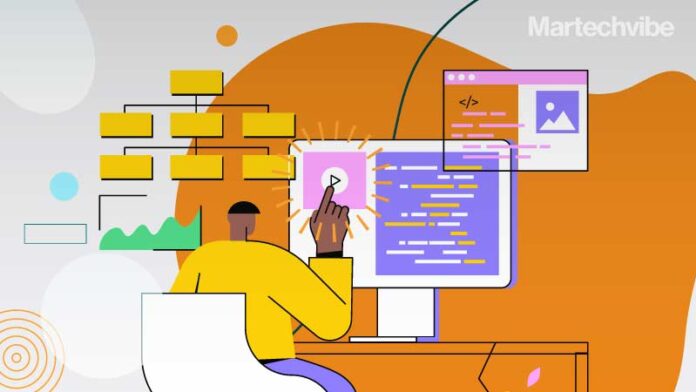 Headless CMS allows content developers/curators to manage digital content without coding or developing pages. It is interesting to know why they are becoming popular among content curators, marketing, and sales teams across the globe.
Do content marketers need to be technologists? Perhaps not. But that doesn't stop them from using cutting-edge AR apps to add immersive experiences to ecommerce platforms. Chances are you have seen how decor companies use AR and image capture to compare how a new couch would look in the user's living room. All this is possible because of an integrated headless CMS. With this, ecommerce companies can use APIs to create augmented reality experiences for their customers.
A headless content management system (CMS) is essential for websites that allow content developers and curators to manage digital content without coding or developing pages. CMS lets you manage everything from written content to graphics, thus making for easy website management.
There are broadly two types of CMS: traditional and headless.
Headless Content Management Systems (CMS) are a way forward for effective content management as it gives the flexibility to reposit content without assuming when or how it is delivered.
A Headless CMS runs in the cloud and has back-end content that gives content managers the flexibility to share content across all media platforms where their audience is.
Nowadays, generating content for only websites is not enough. Developers must ensure that the same content is presentable, readable, and accessible via multiple channels, including mobile, tablets and other devices. This is impossible without an effective content management ecosystem or, in other words, without having a headless CMS.
Traditional CMS offers a single solution to manage both content and the front-end. A headless CMS provides flexibility in dealing with the content. Once you create content and publish it via the application programming interface (API), that's about it. The headless CMS has no impact or input on the front end. It allows content curators to get the content out in many ways possible.
Why Do You Need a Headless CMS?
Front End and Back End teams can work separately
Headless CMS separates front-end user experience (UX) design from the content management backend. So it allows both front and backend development teams to work independently while maintaining some amount of coordination.
For Creating Interactive Digital Experience
A headless CMS provides a repository to structure content to create personalised and connected experiences, which can benefit ecommerce companies.
During the pandemic, several gym members could continue their exercise through online classes as fitness franchises created a digital experience to replace the physical experience. Headless CMSes could capture, organise, and personalise content for workouts and wellness. The fitness companies could directly engage with members, in-gym or elsewhere. They maintained an extensive collection of videos, tagged by ambience, workout goals and members' interests, and then delivered on-demand snippets to connected devices.  These companies accessed data from fitness trackers and wearables to find out more about customers' objectives and capabilities and provided them with relevant alerts.
A headless CMS entrenched within a sales application can help salespersons to access relevant information that sparks customers' interests or addresses their concerns. Sales teams can curate content from the company's marketing materials, individualise links for each customer engagement and present selections on personalised web pages.
Marketing groups, in turn, can support the content-related metadata through promotional materials stored in the content repository and distribute the same across multiple channels.
Sales teams need content curators and developers to synchronise content-related metadata with a systematic step- by step approach in a business process. To ensure the same, information architecture is needed to manage the content-related metadata and several enterprise applications to manage sales processes.
Conclusion
Headless CMS is preferred by both users and developers as they give flexibility to both on how to use content seamlessly. Content developers, curators, and marketing and sales teams can use the content per their needs without repeatedly recreating it.
If you liked reading this, you might like our other stories
When Supermarkets Turn Super-Tech Savvy
Martech Radar: Top CEM Tools