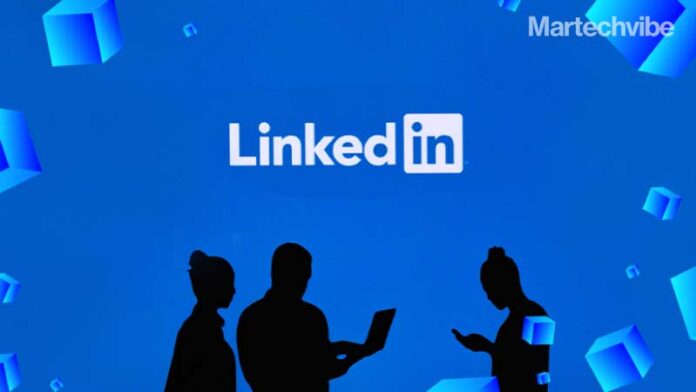 While one might think DCT would choose a marketing firm to promote videos and target business audiences, DCT decided on LinkedIn, and it brought in the desired results.
Not just for business boardrooms, Abu Dhabi is a hallmark of a luxury travel destination — from scenic golf courses, futuristic and soaring skylines to its cultural diversity. And that's why the Department of Culture and Tourism – Abu Dhabi (DCT) wanted to create a campaign that would encourage corporate travellers to extend their stay and explore everything the city offers.
However, to do that, they needed to understand their audiences better and learn what would ignite their interest and make them add a few leisure days to their itinerary.
As a result, DCT created an experience series, Made in Abu Dhabi, and related videos to match those experiences. While one might think DCT would choose a marketing firm to promote these videos and target business audiences, DCT decided on LinkedIn, and it brought in the desired results.
Precision targeting with LinkedIn Website Demographics identified the audience groups that were engaging with this content on the website, and the data was utilised to connect the most relevant experiences and videos to the right people. DCT witnessed a 45 per cent uplift in company page visits, month on month; the engagement rate was 22 per cent higher than the travel and tourism industry benchmark on LinkedIn, and the click-through rate was 56 per cent higher than the travel and tourism industry benchmark.
Whether B2B or B2C, marketing on LinkedIn has proved to help organisations engage a community of professionals and drive relevant actions to all businesses.
LinkedIn's business targeting capabilities are often effective marketing tools for brands. Did you know 47 per cent of B2B buyers view three to five pieces of content before engaging with a sales representative?
Exploring the LinkedIn martech stack
While several content delivery apps, such as Slide-Sharing, Amazon Reading List, and Click Words, provide relevant marketing tools, LinkedIn Marketing Solutions go beyond these platforms.
The platform allows brands to post pay-per-click ads in the form of text or video. It also offers opportunities to test ads and allows the presentation of unique and creative messages.
Apart from ad creatives, business objectives, targeting, optimisation and budget are all controlled by a well-oiled campaign system. It sits over an organisational structure and can be set to run at particular time periods with specific budgets or sometimes with no set spending limits.
Every LinkedIn campaign can be maximised with bidding strategies. Happening at digital speed a million times a day, it's an auction where advertisers compete for the ad space that LinkedIn makes available. Advertisers bid against each other to show up in the news feed of a target audience member. The strategy is critical because it controls how often and how much one is willing to pay to get in front of their target audience.
In February, LinkedIn released a 25-page guide to LinkedIn Marketing. From total members reached by company posts, increases in usage and paid media to total impressions and connections, the guide highlights the potential for connection among the broader LinkedIn audience. The data provides additional perspective on the potential value of targeting and connecting with users through the app's various tools.
Providing marketers and advertisers a way to manage status, budget, and performance across multiple related campaigns, Microsoft launched LinkedIn Campaign Groups a few years ago. It allows one to group related campaigns together and manage them at scale. One can also view the performance of ads and campaigns within the campaign group at a high-level and export reports.
Most LinkedIn groups struggle to make their mark and end up being spam content for members. The platform recently launched its Marketing Partner Community Group, which hopes to provide community support and guidance for digital marketers. The group will focus on sharing industry knowledge and relevant conversations while hosting discussions about updates and insights to help improve LinkedIn Marketing.
From engagement level, members targeted and ad engagement to organic engagement and website visits, company engagement reports are used to obtain insights on how people at specific companies engage with the brand on LinkedIn. Based on the results, the business's account-based marketing (ABM) strategy can be adjusted to serve companies better.
Meanwhile, due to recent customer data privacy initiatives like iOS 14.5, tracking and attribution for digital marketing campaigns are becoming increasingly complex and less accurate. LinkedIn offers lead generation forms to collect data without a landing page. It also allows advertisers to create a form directly within the platform.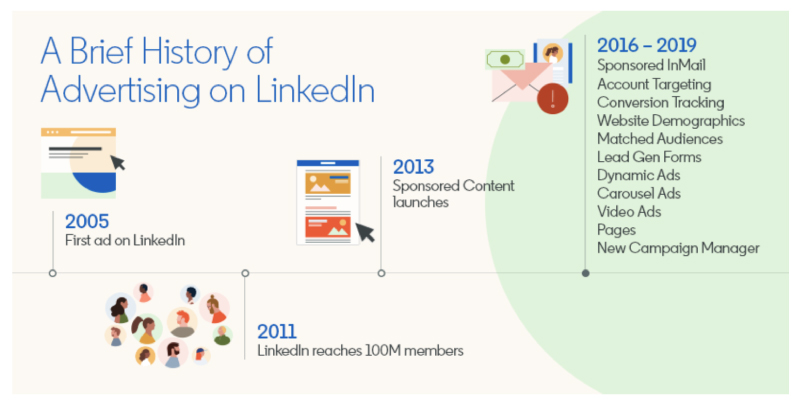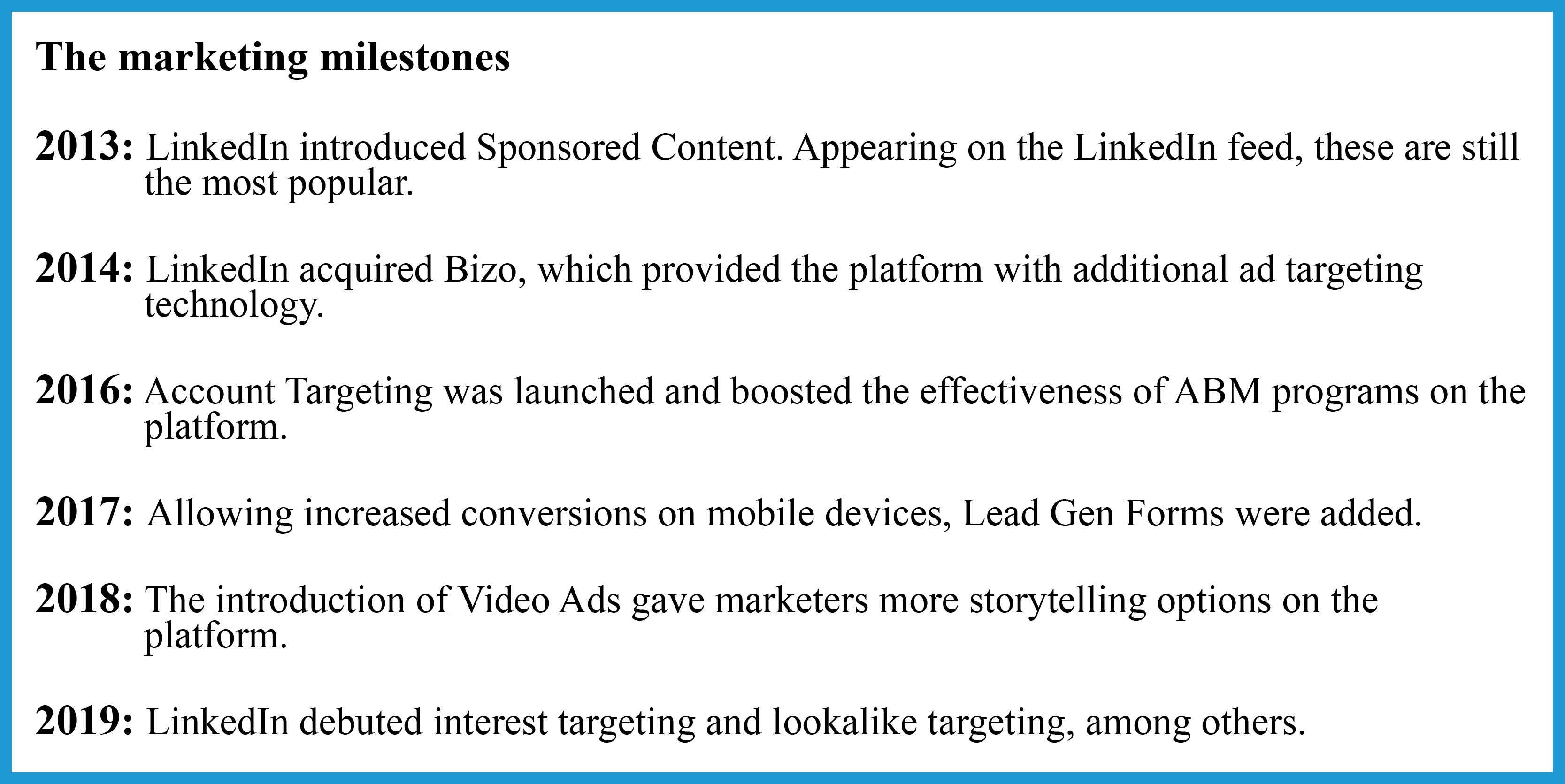 HubSpot's State of Marketing 2022 report revealed that content marketing is rapidly increasing in importance. Sixty-six per cent of marketers are allocating more of their budgets toward it this year.
In response, LinkedIn recently launched a new LinkedIn Marketing Labs certification course on Content and Creative Design, focusing on LinkedIn's tools. As explained by LinkedIn: "This new certification is critical because it comes at a time when we see an industry-wide interest in the topic of content strategy and creative design."
The sustainability factor
Eco-friendly marketing strategies intrigued very few companies in the past. It was only in the last few years that sustainability, even among marketers, started to become a priority as research began to indicate that over 80 per cent of customers want to be associated with companies that use eco-friendly marketing techniques. How does LinkedIn fit into the sustainable picture?
The platform allows several parts of the branding process to be automated. Kennected, a SaaS company, works with LinkedIn Basic & Sales Navigator to simplify and automate lead generation efforts. The platform has realised the strength of content marketing and the green opportunities it offers.
It claims to be one of the best ways to boost online presence, enabling the audience to connect with the brand, pique their interest, and turn them into potential leads. Apart from adding video to LinkedIn content, on-page SEO can be used for optimisation to enable brand visibility. In fact, keyword research is a crucial aspect of SEO as a green business.
How did it all begin?
It was 2003 when LinkedIn made its debut as a professional networking platform. Reid Hoffman had put together a team of people from two of his former projects, Socialnet.com and PayPal. LinkedIn was not an overnight success. In fact, at the end of its first year, the network had only 245 members.
Nevertheless, the team persevered through its drought and launched several features that worked its charm. In 2004, the team witnessed accelerated growth as the features appealed to small business owners, and membership moved into thousands and hundreds of thousands soon after.
The first LinkedIn advertisement made its rounds in early 2005 through its marketing solutions division. It enabled marketers to reach their audiences with targeted messaging at scale. The following year, membership hit the one million mark. By 2010, the number rounded up to 90 million.
Over the years, it underwent several changes, such as allowing marketers to reach their audiences via organic methods with LinkedIn Pages and paid advertising options like LinkedIn Sponsored Content. After its acquisition by Microsoft in 2016, the platform built the business at scale with several revenue streams, including Marketing Solutions, of course.
Today, LinkedIn has better targeting and marketing strategies for delivering advertisements to the right people. Microsoft recently shared LinkedIn's latest performance update. It revealed that the professional networking platform witnessed 34 per cent YoY revenue growth. As LinkedIn adds more tools to help maximise business opportunities, it continues to see record levels of user engagement. Sometimes, all it takes is one platform with the right tools to yield significant results.
If you liked reading this, you might like our other stories
Martechvibe Explains: Knowledge Discovery In Database
Can Intent Driven Chatbots Enhance Your Business?