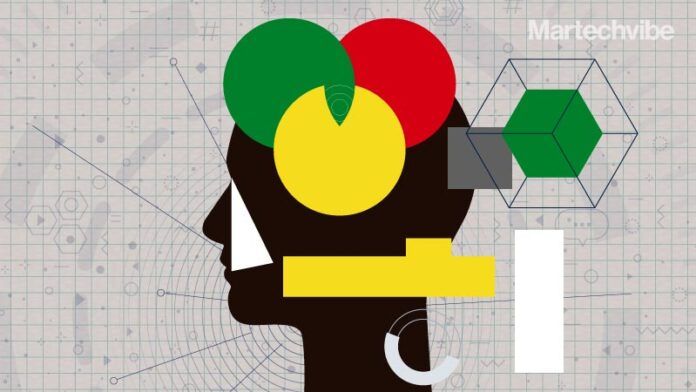 Several SA businesses across industries work on innovative tech solutions for enhanced CX, higher ROI, and global expansion.
Innovation will aid South Africa's economic growth, said science and innovation minister Dr Blade Nzimande, who was recently on a week-long visit to Silicon Valley.
According to the minister, over two-thirds of South African businesses are innovation-active. Businesses across industries are working on innovative solutions for enhanced customer experience (CX), higher ROI, and global expansion.
Consider South Africa's Everlytic. A communication platform that was a runner-up for the 2021 Africa Tech: Technology Company of the Year Award. Known for its bulk email and SMS channel solutions, the company began to expand its vision beyond it in 2019. It launched several other solutions such as web push, automated voice broadcasting, eCommerce, and interest-based tagging.
The platform provides solutions throughout a customer life cycle, from bulk messaging to personalisation and a fully-equipped communication automator. With an innovative company culture, its cost-effective growth and 30 per cent revenue increase give Everlytic a competitive edge.
Meanwhile, integrating hyper-personalisation into mobile marketing is Mobiz. A startup that raised $4 million funds to expand into the US. A code-free tool, Mobiz helps marketers create personalised SMS campaigns.
Realising that South African enterprises struggled to target their customers through SMSes efficiently, CEO Greg Chen founded the company in 2014. With US expansion plans, the company wants to help businesses produce personalised customer engagements at scale to make them clickable within 10 minutes.
On the advertising front, a software platform for digital media measurement and analytics, DoubleVerfify (DV) aims to make the digital advertising landscape safer and more secure. With a focus on preserving the fair value exchange between buyers and sellers of digital media, media publishers partnered with DV to enable revenue maximisation with buyers.
Through the partnership, Media24 uses DV's brand suitability and contextual solutions to further enhance their targeting capabilities during the shift to a cookieless future and provide clients with additional insights into overall performance. Additionally, the publisher uses the recently-launched Publisher Inventory Compatibility Score to help them better understand how advertisers perceive content.
The partnership strengthens DV's Publisher Division, which guides publishers on how they can combine data automation, campaign performance, media quality insights, and delivery optimisation into one place.
Fulfilling The Retail Remix Demand
Before the rapid digitisation, some retailers long realised the CX rewards of adding digital elements to in-stores. For instance, Gucci, launched in the 1920s, sustained its popularity by embracing the digital aspect in 2011.
Fast forward to 2021, a Netsuite study reveals that over 95 per cent of customers like to visit stores and 70 per cent of them expect the best of both worlds. Another report shows that 60 per cent of consumers are now more comfortable with technology, and 64 per cent prefer to shop with brands offering a blend of online and in-store services. And, of course, South African consumers are also part of the new consumer mind shift.
JSE-listed Pepkor Group oversees several South African brands such as PEP, Ackermans, Refinery, Dunns, and Tekkie Town. With a vision to accelerate innovation in the metaverse, it recently announced its plans to augment its physical retail value chain with solutions that support a digital value chain.
One of the group's latest deliveries is Refinery's Future of Comfort campaign, an innovative 3D technology extending from product to marketing touchpoints. They enable the creation of realistic simulations of a garment in the physical world. Online customers visiting Refinery's website will also experience the exact digital replica of the physical garment as they would see it in stores.
"For the Pepkor group, a key objective was to create lifelike digital twins of garments through  3D technology. There are numerous benefits to the digital and physical value chain. We're excited to be one of the first retailers to bring this accessible omnichannel experience to our customers," said Michael Duffus, leading the initiative at Pepkor.
While the online-offline strategy makes the most sense today, cart abandonment is a top priority issue among businesses. A SaleCycle report states that the average rate at which a consumer abandons their shopping cart before making a purchase is over 84 per cent.
Security concerns and complicated checkout processes are why consumers demand frictionless and convenient checkout processes to decrease cart abandonment rates. Due to the rising expectations of better retailer performance and the customer experience in SA, redPanda Software was appointed by Flooid, the cloud-based unified commerce platform, as its go-to-market and distribution partner for seamless service.
Meanwhile, Mastercard research revealed that people worldwide are moving away from using cash and the demand for seamless and cashless transactions calls for more innovative solutions. 
We can pay from our smartphones but have you ever heard of smartphones being turned into card machines? Absa launched the Absa Mobile Pay app in conjunction with technology firm WIZZIT Digital.
Calling the innovation "a market-first, mobile payment acceptance solution", Absa claims that it allows merchants to use their phones as a Point of Sale (POS) device by downloading the Absa Mobile Pay App.
Certified by Mastercard and Visa on functional, security and branding requirements, the app is suitable for all businesses, including corporates but primarily targeted at small and medium enterprises (SMEs).
"The Absa Mobile Pay solution transforms smartphones and tablets into secure contactless payment terminals and marks another milestone in our journey to offering our business customers cutting-edge, tailor-made solutions," said Faisal Mkhize, Managing Executive for Relationship Banking at Absa Retail and Business Bank.
Apart from Absa, even Lipa Payments, a South African-based fintech startup, announced the launch of the "Tap to Pay" experience, enabling merchants to accept contactless payments directly from a mobile phone.
In April, technology company Yoco added the Khumo Print to its range of flagship card machines. It has a built-in printer for businesses explicitly looking to provide customers with receipts. For better business management, merchants began to add product catalogue and staff-switching functionalities to their Yoco Khumo and Khumo Print.
"While our earlier card machines focussed on bringing the necessities to small business owners who did not have access to card payments, we are now concentrated on providing them with every tool they need to get paid and run a successful business," said Lungisa Matshoba, Yoco's CTO. Yoco intends to further develop the Khumo range.
When it comes to security, a much-needed solution is an easy and convenient way for transactions and connections on the go. Towards the end of 2021, Adoozy launched the country's first contactless power bank rental network.
It allows consumers to locate their nearest Adoozy Power Tower, wave their hand at the Adoozy Power Tower, and the solution will link their fingerprints to their bank card. Adoozy is the first solution through which biometrics are used to access products. The trend of leveraging contactless biometrics for security and greater access, and consumer convenience is estimated to grow.
With footprints in major cities such as Johannesburg, Cape Town and Durban, consumers can now rent the power bank free of charge every time it is returned – within 48 hours to any Adoozy Power Tower in the country.
In the automotive industry as well, l brands are trying to be innovative experiential marketing.
Recently, Volkswagencollaborated with Ogilvy South Africa to give the people a metaverse hybrid marketing campaign featuring the latest Polo model IQ. Drive. The campaign features a treasure hunt buried with 100 NFTs to procure.
Finally, on a more human-interest note, South African telco Vodacom launched "Linea", a watch with a panic button.
Along with global safety and tracking solutions business Trackimo Plus, Vodacom launched the purpose-led product under the "Connected by Vodacom" range that features a panic button, which sends an SMS to five pre-stated trusted contacts with 30-minute live monitoring functionality.
"This smart product demonstrates how technology can be used to request and receive assistance in an emergency, even when a mobile phone is out of reach," said Jorge Mendes, CEO of Vodacom's Consumer Business.
According to an Oracle report, 57 per cent of South African respondents believe businesses can make more meaningful changes on sustainability and social factors than individuals or governments alone. And sure enough, Vodacom and several companies are on the path of innovative and sustainable solutions, with business leaders and government driving inspiration to do more and better.
Want to know more about Martech trends shaping South Africa? Join industry leaders at the Vibe Martech Fest taking place on September 6 and 7. Register here. 
If you liked reading this, you might like our other stories
Top Digital Agencies in South Africa
Is South Africa MarTech Ready?