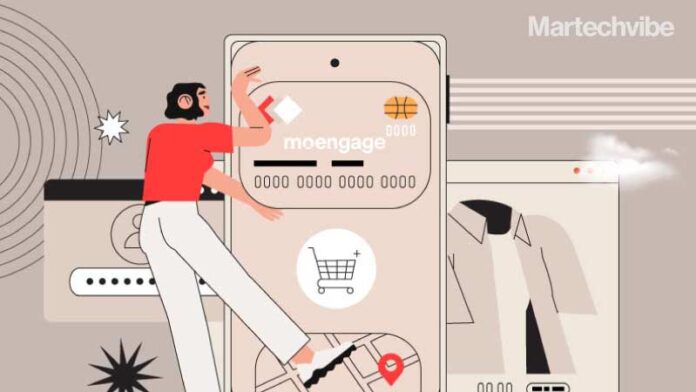 Alsaif Gallery, a Saudi Arabia-based home appliances and kitchenware brand, has partnered with MoEngage to drive insights-led customer engagement.
Founded in 2006, Alsaif Gallery is an offline retailer for kitchen appliances in Saudi Arabia. Traditionally an offline retailer, the brand started its ecommerce business in 2017, and post 2020 witnessed 100 per cent year-on-year growth from that vertical. At the same time, the mobile app became a major source of revenue, with a 65 per cent share.
The retailer witnessed a retention rate of over 40 per cent in the first half of 2022. Customers were loyal, and the brand wanted to give them more personalised offerings to further increase retention.
The Challenge
To support its ecommerce business, the brand did deploy specific CRM platforms for its communication channels at the start. However, the tools did not provide the desired results, leading to many gaps in customer engagement. Moreover, the lack of local integration from other CRM tools also created a roadblock.
To take their gameplan to the next level, it was important for the brand to be able to act on customer data. In an effort to hyper-personalise the experience, Alsaif Gallery wanted to draw critical insights using analytics and showcase appliances based on preference.
"In the past, we have also used CRM/CEP platforms. However, scalability has always been an issue," said Maala Alfadil, Director of e-commerce, Alsaif Gallery. "While we have seen tremendous growth, we want to breach the highest point and grow. This is where we think our partnership with MoEngage will help us."
The Solution
MoEngage is an insights-led engagement platform that leverages its analytics suite to drive personalised campaigns across channels.
Together, the brand will utilise features like segmentation to draw retention campaigns, which will help them enhance their retention metrics.
"Looking at the dashboard of MoEngage, we noticed that all the communication channels were available. This placed us in a very good position to drive our campaigns across channels, be it emails, SMS, or Social Media (Whatsapp). Moreover, using MoEngage, we are also able to analyse the preferred channels for communication, leading to better conversion rates in terms of CTRs," said Maala.
Alsaif Gallery joins the growing list of 1200+ global companies across 35 countries, such as Azadea Group, Commercial Bank of Dubai, Landmark Group, Apparel Group, Airtel, Ola, Oyo, Mashreq Bank, and many more, that trust MoEngage to deliver a consistent experience across multiple devices and touchpoints.
Spotlight on the Kingdom
The Kingdom has seized on eCommerce's potential to boost cross-border business and position it as a digital leader in response to this spike in demand. According to a Mastercard poll, 77 per cent of Saudi Arabian customers are purchasing online more frequently now than before the outbreak. According to a recent eCommerce study conducted by Mastercard, the proportion of online consumers in the kingdom outstripped the regional average of 73 per cent.
To know more about how traditional players are leveraging Martech solutions to grow their brands, visit Vibe Martech Fest, KSA 
If you liked reading this, you might like our other stories
Top Women Marketers In KSA To Watch
July Round-Up: All The Tech News You Need To Know