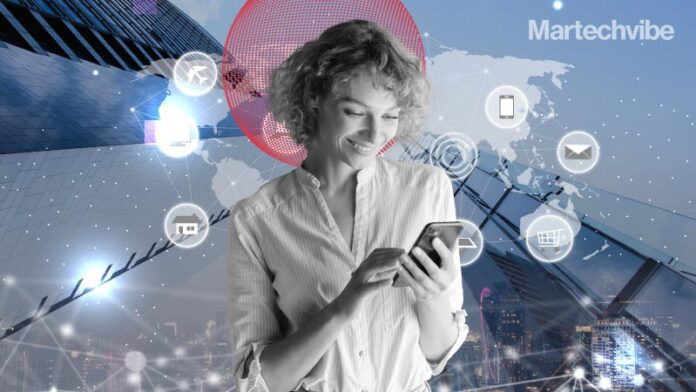 Mashreq Neo leveraged MoEngage's omnichannel customer engagement framework to streamline customer onboarding, boost debit card adoption, and increase its loyalty program consumption.
In 2017, Mashreq Bank launched Mashreq Neo, a new full-service digital bank to cater to the day-to-day needs of a world on the move. The vision for the new digital bank was to offer a branchless, digital-first offering targeted toward the connected generation. The younger users are active on social media, make purchase decisions based on recommendations, and rank flexibility and convenience as their top reasons for choosing a bank.
The challenge
Mashreq needed to make its mobile app, Neo, more than just a touchpoint to engage with customers.
The challenge arose since the Mashreq mobile app, Neo, wasn't integrated into the larger omnichannel customer experience. In the absence of a centralised system, the customer data analysis process was siloed across channels and services. This resulted in high drop-off rates among customers at the onboarding stage. The team noticed a red flag; unaccounted drop-offs despite many customers activating their bank accounts through Neo. Additional hurdles like low adoption rates on key features like debit card spending, the quick remit for salary and international transfers, and bank loyalty programs. Since the onboarding process was not accurately mapped, there was no way of identifying the leaky spots.
The solution
Customer engagement platform MoEngage was called in to leverage data-driven insights and streamline the customer engagement process. With its AI-powered customer journey orchestration, personalisation capabilities, and in-built analytics across channels, MoEngage was able to help the Mashreq team identify unique customer behaviours and build a contextual engagement strategy. This included executing an omnichannel campaign focusing on personalised communication for each customer.
Mashreq analysed customers' low and peak timelines on the app and performed a cohort analysis to identify leaky spots across the funnel and peak drop-off points. The team built omnichannel workflows to engage users in these high-risk buckets using this insight.
Customers were encouraged to explore other offerings and boost debit card adoption by driving day-to-day app transactions. All customer interactions across channels like in-app messages, push notifications, SMSes, emails, and IVR flowed into a unified system to create a series of 'WOW' moments for customers.
The impact
Mashreq achieved this by making its app the center of all customer journeys. The results included:
Improved customer onboarding with a conversion rate of 19%
 A 16 per cent increase in debit card activation
A 50 per cent uplift in CTRs
A 54 per cent boost in loyalty points consumption
Testimonials
"We partnered with MoEngage to leverage their AI-enabled, insights-led customer engagement platform. This integration has enabled us better understand customer behaviour, allowed us to make proactive decisions, significantly reduce manual intervention, and improve omnichannel customer experiences evident from CTR uplift, boost in debit card activation, and increased consumption of reward points. We look forward to working with MoEngage in streamlining our customer engagement approach further and providing a superior banking experience to our customers," said Jayanth Ananthakrishnan, Product and portfolio head of Mashreq Neo.
"We are honored to be a part of Mashreq's digitalisation journey with Mashreq Neo offering superior connected banking experiences to digital natives. We are very proud to be able to help the Mashreq Neo team streamline customer engagement by providing deeper insights into customer behavior, preferences, app activity, right time, and right channel to send targeted communication. We're excited at the prospect of helping scale one of the leading financial institutions in the Middle East," said Mangesh Chaudhari, Director of Growth & Strategy, MENA Region, MoEngage.