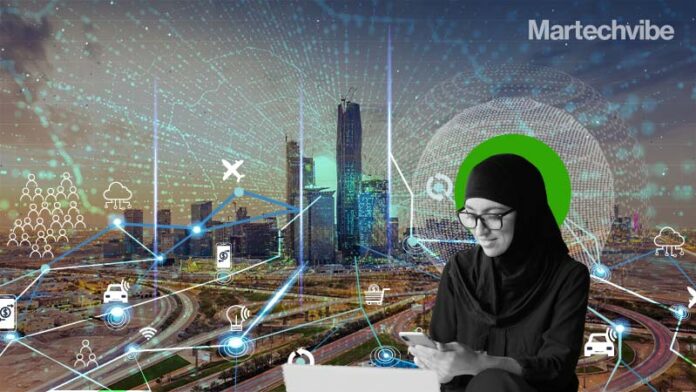 Here we deduce the kingdom in numbers to capture its advancement in digital space and investment in technology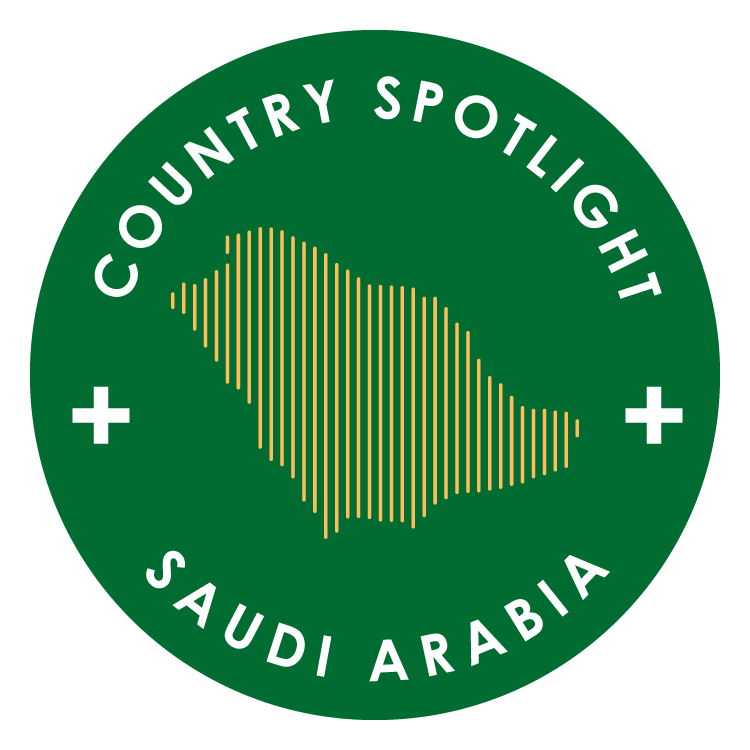 The total population of Saudi Arabia is estimated to be 35.08 million (2021), with more than 84 per cent of the country living in urban areas. Saudi youth make up 75 per cent of the total UAE population, more than 50 per cent of the population under 25 years of age.
Investment in technology: The country is investing $6.4 billion in future digital technologies and tech startups. According to IDC, in 2021, organisations spent $33 billion on IT and communications technology as emerging technologies are adopted to adapt to the post-pandemic business environment. There are around 318,000 jobs in the technology sector, and companies including Google, Alibaba, Oracle, and SAP have invested more than $2.5 billion in the country. Last year, the government launched a series of technology initiatives worth over $1.2 billion to establish the Kingdom as a global technology hub.
5G deployment: The total number of governorates covered with 5G now is 60.
The Saudi Telecom Company (STC) has the most extensive coverage in the Kingdom when it comes to 5G deployment, with 56 governorates. It is followed by Zain, which covers 43 governorates, and Mobily, with 21 governorates. Meanwhile, download speeds in the Kingdom recorded an average of 370.12 Mbps.
Digital Natives: In the KSA, 97.7 per cent are online daily, and 97.8 per cent are on smartphones.
Smartphone usage: The country, which has 40.20 million mobile subscribers, is seeing a growth in smartphone penetration. It ranks third globally in smartphone usage at 24.2m users, with almost three-quarters of the population using smartphones. According to Google research, of the smartphone users in Saudi Arabia, 93 per cent notice ads on their mobile phones, 91 per cent of smartphone users watch videos on their phones.
Internet penetration: In 2021, the number of internet users was around 39.53 million. More than 95 per cent of the population are internet users. This is a remarkable figure in terms of internet penetration in the country. In 2025, internet penetration is forecasted to reach 97 per cent. The number of mobile internet users is 32.03 million.
Social Media: An incredible 79.3 per cent of the population (27.8 million) are active social media users. Of this, 27.66 million of them access via mobile. According to HootSuite and We are Social reports, Saudis are the largest group of active users on Instagram, Twitter, and Snapchat in the region. It has the highest Twitter penetration in the world at 37 per cent and ranks number seven in the world in terms of the total number of Twitter users.
Saudi Arabia is the biggest user of YouTube per capita worldwide. YouTube tops the list of social channels with 31.40 million viewers, which is a whopping 89.50 per cent of the total social media users.
Daily Average Time Spent Online: The average time spent daily on the internet comes around 7 hours and 45 minutes – 3 hours and 06 minutes are spent using social media. The time spent using the mobile internet is 4 hours and 25 minutes.
Popular Messenger Apps: WhatsApp tops with 27.03 million active users; Facebook Messenger is second with 17.93 million active users, followed by Snapchat (17.93 million) and TikTok (14.94 million).
Embracing Cloud: 44 per cent of public organisations have already adopted or are in the process of integrating cloud computing into their operations. Microsoft, Oracle, and AWS have a significant presence in the country; Scope Technologies, DesertClouds, Waja Media Solutions, Al Fuzail, and BrighteningTech are local cloud service providers.
Data Centre growth: The country is one of the significant data centre colocation markets in the Middle East region, with a revenue of $140 million generated in 2020. Riyadh is the primary data centre, housing around 50 per cent of the region's total facilities. An investment of $1 billion by the Saudi Telecom Company (STC) will see spending on data centres to strengthen the country's role as a digital hub. STC partnered with Huawei, which will see manufacturing facilities for data centre equipment and hardware established in Saudi Arabia.
Data and AI: Data and artificial intelligence are at the heart of Saudi Arabia's Vision 2030. Over the next 15 years, investment in AI alone is forecast to add 12.4 per cent to the country's GDP. The Big Data and AI market was valued at $164. Ninety-eight million in 2020, and it is expected to reach $891.74 million by 2026.
Use of AR: A Facebook survey found that 88 per cent of Saudi respondents said they had used AR features, while 29 per cent of those on Instagram said they used AR to interact with brands every week. According to the firm's data, almost 90 per cent of Snapchat's daily users in Saudi Arabia interact with the company's AR lenses on average more than 30 times per day.
If you liked reading this, you might like our other stories
The Evolving Customer Experience
State Of Martech In Saudi Arabia