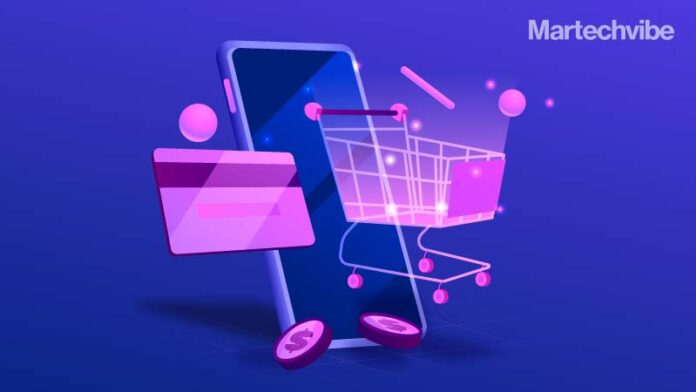 Ramping up digital activities and exploring a wide range of tools has never been more important 
It was the change in customer behaviour that prompted the launch of My Lily Box in 2020. A feminine hygiene and self-care subscription box, set up for the women in the MENA region who wanted an alternative method to buy hygiene products from their home. Turning the challenge of the pandemic into a digital ability and readiness, the SME experienced business growth of 48 per cent every month.
Consider these statistics: Over 1.8 billion people worldwide bought goods online, and eCommerce sales grossed over $2.5 trillion in 2018. This was before the change in customer demands and rapid digitisation that surfaced in 2020. Today, over 2,95,000 online businesses have joined the e-commerce environment, a figure set to grow by 1.4 million.
Recently, The Business Registration and Licensing (BRL) in Dubai Economy and Amazon launched a program that provides interactive e-learning content for Department of Economic Development (DED) trader license holders. The licence allows startups and aspiring entrepreneurs to set up shop in the e-commerce environment. The program offered by Amazon will provide the DED traders with training videos and access to resources in the Amazon Seller University. The initiative will also help them survive the fierce competition in the digital economy.
Providing an opportunity to become masters of tools and applications, the Dubai Economy and Amazon hope to expand business in Dubai to maintain a sustainable economy. What's more, Amazon.ae will have a curated storefront for products by these DED trader licence holders. It is a partnership that not only impacts the economy and the DED traders, but increases customer curiosity and engagement. 
SMEs that are yet to establish their presence online must start their digital journey. Meanwhile, some SMEs who are already on the eCommerce platform are struggling to be on top of the saturated market. Experts believe striving to be the first choice for consumers on any eCommerce storefront requires an in-depth understanding and analysis of consumer behaviour, the competitors, and the dynamics of the platform. It's never too late to improvise existing strategies in an ever-changing business environment. 
Checklist Before the Launch 
There are several eCommerce sites active in the Middle East, including Shopify, Amazon, Ounass, Groupon, Dubizzle, Shopia, and BrandsBay. Every platform has a set of business requirements that enables a smooth running storefront. When a question about the need for more eCommerce plays in your mind, think about the customers who always compare prices and delivery options on different websites before making the final purchase decision. Additionally, some overseas solution platforms might just not be available in your area. 
Most platforms offer SEO-friendly optimisation, a variety of page designs and templates, seamless navigation, easy payment options and security. But do they fulfil all SME business requirements? Is it within affordable finances?
Also Read: Is Social Commerce The Future of Shopping?
For an SME, budget plays a crucial role. Factoring in all costs from monthly charge to per-transaction fee is imperative. Although some platforms offer free space for a short time, experts recommend companies to be aware of hidden costs. Once business reflects an upward graph, will the platform increase costs? It might affect budgets then, and it is always safe to be aware of the cost variables.
In some cases, the time taken for the launch can matter. If the products to be sold are time-sensitive, bio-degradable with a low shelf life, or a temporary trend, the eCommerce platform's back-end processing for the onboarding process must be considered. 
When opting for a non-native platform, the B2B customer care service needs to be on the SME checklist. A late-night glitch or a technical anomaly during a high priority dispatch process cannot be ignored for long. 24/7 technical support is important. 
Not many SMEs think about looking into the analytics solutions offered by eCommerce websites. Experts reckon it is a crucial tool to help track business growth and envision better business strategies for the future. Every platform has a different analytics package that they offer to brands. Experts recommend SMEs pick the one that offers easy access, easy to understand and a dynamic analytics dashboard.
Also Read: The Two Hosts of eCommerce
The Toolkit within Strategies
While the mechanics of all eCommerce websites look the same, the core analytics and tools offered by each vary. Hence, SMEs must understand the nitty-gritty of the platform and the tools it offers. 
One of the first things that trouble SMEs is customer attention. They get very little time to grab the attention of a prospective customer. One unimpressive element and the brand loses its window in a second. Using all content slots with images from angles and background, demonstration videos, and graphic product designs are elements that customers prefer. With detailed specifications, it is advised that SMEs use SEO too as most customers search directly on the e-commerce website rather than Google. 
Researching a competitor's keywords can also direct brands on the kind of language that creates the most impact among customers. Similarly, understanding the advertising done by other brands about placements on key listings can add insights. Although a new product always begins at the lower end of a listing, choosing the right location for their advertisement is imperative. Experts advise brands to look for a keyword analysis tool for a greater understanding of driving sales and creating visibility. 
How often do customers pay attention to the name of the brand? Would they give SMEs a second when there is a big competitor at the top of the list? Such conundrums always pop up during strategic meetings. Experts suggest they look at it as an advantage. As bizarre as it sounds, it is a strategic move. Iconic brands can be gently pushed away if a competitively-priced unique product garners the attention of prospective buyers. Visibility is the only bottleneck. For instance, Amazon offers a tool called ASIN Targeting that could solve the problem as it allows SMEs to place their advertisement on the competitor's product page. SMEs also have the option of curating their landing pages with specific tools. There are numerous tools and applications to explore.
For those who wonder why a SME or a temporary business owner go to such lengths on a minimum budget, imagine what could happen if the business actually takes off and your ROI is off the charts. In those circumstances, looking for required tools, good analytics or being hit with increased payment would be a problem. Moreover, switching platforms at the peak of good business can be a major downfall. Always look at the big picture, for it cannot hurt to dream bigger.