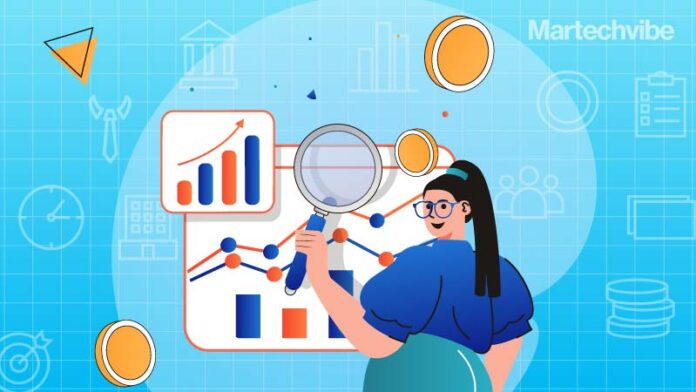 Despite promising growth estimates, 55 per cent of sales professionals lack confidence in their forecasting accuracy, and 67 per cent of companies lack a formalised approach.
Who says CRM is only for improving customer service and experience? Consider the following case study.
For over 20 years, Synergy Enterprise Solutions has offered customer experience, omnichannel engagement, and collaboration solutions. As they pivoted their business into subscription software, Synergy began to face hurdles in managing the massive surge in customer demand. Their growth required support via sales growth.
The brand improved sales productivity and rapid user adoption by choosing a CRM tool with sales forecasting capability. How? Event tracking, displaying the buyer activity timeline, and behaviour-based segmentation were some of the intelligent capabilities driven by Freshworks' proprietary AI engine, Freddy. Additionally, customised reporting helped Synergy extract the right numbers on performance to improve forecasting their future quarters.
With a sales forecasting CRM, sales teams can accurately predict sales growth according to their potential deals. It can generate sales forecast reports on-demand and help adjust pipeline estimates based on lead confidence for maximum accuracy. It can also identify top lead sources and distribute resources for the most profitable sales activities.
Here's an interesting side note: Businesses in the late 20th century witnessed significant milestones in sales and marketing automation. For instance, the release of the first automated CRM solution in 1987, Automated Contact Tracking (ACT), and, in 1999, Salesforce was founded. Although it was not initially recommended for sales, CRM platforms soon began to include forecasting capabilities.
SugarCRM offers sales forecasting software to increase the visibility and predictability of the overall business performance. With a detailed view of the current sales pipeline, businesses can make data-driven decisions and optimise their sales process. Sugar's software helps incorporate revenue line item records to build forecasting worksheets and predict future sales.
Nutshell is another platform that offers a wide range of reporting tools to analyse sales performance, track and improve team productivity, discover the causes of lost deals, and view sales funnel conversion rates.
From tracking sales performance and motivating targeting attainment to streamlining cash flow, credit, and financing,  CRM-led sales forecasting tools aid business growth. A recent report revealed that the global sales forecasting software market will witness massive growth by 2029.
Is it easy to use?
Let's call it technology and CRM-led fortune-telling, but it's not easy. According to a report, 55 per cent of sales representatives state that ease of use is a critical feature of a CRM. Still, only 13 per cent use its full capabilities, mainly because the tools can get too complicated to use.
A study revealed that 97 per cent of businesses that leveraged forecasting processes achieved their quotas compared to the 55 per cent that did not. Moreover, companies using sales forecasting as 10 per cent more likely to witness revenue growth and become a top contender.
Despite all the facts and numbers, 55 per cent of sales professionals lack confidence in their forecasting accuracy, and 67 per cent of companies lack a formalised approach.
For an accurate sales forecast, sales teams need to maximise their use of historical data, experience gained from internal and external factors, and the sales representatives' expertise.
Accurate and efficient sales forecasting is the key to the successful growth of sales. It's essential to align all sales functions with the rest of the business strategies to support collaborative planning and more accurate forecasts for multidimensional sales performance and planning.
There are certain types of sales forecasting that a business can choose from, varying in difficulty, requirements, and accuracy. Here are the top three types that we find most compelling.
Opportunity Stage Forecasting
Most organisations break down their sales pipeline into different stages based on business specifics and processes corresponding to prospecting, qualification, nurturing, quotation, closing, and deals lot and won.
Opportunity stage forecasting presumes that sales deals might have different outcomes at each stage. This type of sales forecasting allows businesses to calculate the chance of closing a deal based on where a prospect currently is in the sales cycle.
For instance, Carolina Industrial Trucks (CIT), a materials-handling supplier, wanted to improve sales and create efficiencies by implementing time-saving tools for sales prospecting. It leveraged a CRM-led tool to create a central database for prospect and customer information, save 75 minutes each day per seller on prospect data capture time, and enhance post-sale opportunities by improving data resources.
Pipeline stage closure probability
The method gives accurate predictions only if a detailed plan of action is in place. It follows the principle that unless the customer journey is standardised, the probability of closing a deal will vary from lead to lead and be unpredictable.
Opportunity creation forecasting
Sometimes, predictions are entirely based on patterns and experience. The more one uses historical data and past experiences for demographic, firmographic, and behavioural insights, it gives a clearer picture of which leads are more likely to close. An objective method that takes in various factors, allows sales leaders to prioritise opportunities.
The innovation continues
As a tech-savvy entrepreneurial software CEO, Richard Brock spent 30 years building successful companies focused on industry-changing CRM Solutions, Marketing Automation Solutions, and patent-pending Artificial Intelligence (AI) Applications. Recently named the father of CRM, Brock has created a new tool: Forecasting4U, that uses digital behaviour analysis for accurate sales forecasts and pipeline insights.
Experts recommend companies always look for opportunities to increase sales frequency and flexibility. Real-time and unified data is crucial to achieving successful forecasts, and without an effective sales forecasting tool, is success possible? Fat chance!
If you liked reading this, you might like our other stories
How Do You Use Data To Improve CX?
The Role Of Speech Tech In The Metaverse