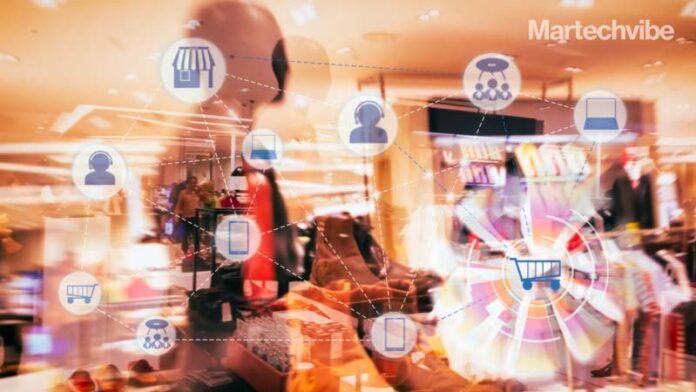 In a competitive, on-demand world, customer expectations push brands to work harder and smarter with their data. Meanwhile, COVID-19 forced a broad shift to digital channels at the same time as marketers faced third-party cookie loss and increasing data privacy regulation — a perfect storm of issues that proved a first-party data strategy is the core of modern marketing.
Needless to say, organisations now want a trusted and reliable customer data strategy and CDPs to help them use their customer data effectively. 
As data volumes continue to grow, Tealium is growing significantly, providing customers with real-time data from across the enterprise to increase customer engagement and conversions by unifying customer data. Marketers are turning to their technology stack to meet the challenges of the pandemic.
Tealium's journey started when Mike Anderson and Ali Benham were working as members of the team that invented the web tracking pixel at WebSideStory (Adobe Systems). While Anderson served as a senior engineer on the core architecture team and oversaw analytics tag implementations for companies like Disney, Cisco, Citi and FedEx, Benham was overseeing product management and product marketing for the company's enterprise-class products and later transitioned to the company's professional services team, where he led online business optimisation consulting for major brands. 
The challenges of managing customer data prompted Anderson and Benham to start Tealium in 2008 to provide a better way for companies to collect, unify and leverage their customer data, thus helping companies leverage data to innovate and fuel customer experiences.
Like many tech companies, Tealium spent its early days selling its technology to early adopters, especially its tag management technology which makes it simple for users to implement, manage, and maintain tags on their digital properties with an easy to use web interface and provides a foundation for an organisation's data collection and governance needs while helping to drive better customer experiences.
This segment, according to Benham, was instrumental in helping Tealium sell to the early majority later on as the market evolved. Early adopters ended up evangelising its product.
"It was imperative to have our customers get quickly up-to-speed on our products and stay informed. So early on, we invested in our training and education department by having a dedicated staff to help train customers in a variety of formats," said Benham.
In 2011, as software and "atomisation" of enterprise software populated companies with more and more specialised applications, Tealium realised that the number of data silos was only going to increase, and companies and industries would benefit from a team of proven engineers that would build a neutral data platform that operated between the customer experience layer and the static database layer, eliminating friction and replacing asynchronous point-to-point integrations with synchronous real-time API-powered integrations. Now, as a vendor-neutral CDP, it offers more than 1,300 solution integrations.
It hasn't stopped innovating and evolving. In 2014, Tealium was named to Forbes Magazine's list of America's Most Promising Companies. It helps global clients include Domino's, Gap Inc., IBM, Epson America, Rakuten, Sportsbet and Network 10.
Also Read: VMF 2021: Vibe Martech Award Winners Announced
A More Agile Future

For over a decade now, Tealium has been delivering customer data orchestration solutions to enterprises. Its customer data hub now encompasses tag management, an API hub, a customer data platform, and data management solutions that enable organisations to leverage real-time data for creating insight and building personalised digital experiences across every organisational team, technology, and customer touchpoint.
Tealium Predict ML is a marketer-friendly, data scientist-powerful feature to enable customers to use ML to predict user behaviour and help organisations respond rapidly to market shifts and capitalise on new trends. Now, anyone can leverage predictive insights to anticipate when a customer will make a purchase and take action to increase revenue. Or identify prospects who won't purchase and suppress them from advertising to save costs.
Last April, Tealium introduced a simplified integration experience for Tealium EventStream API Hub and AudienceStream CDP connectors, making a powerful integration setup.
With the updated interface and workflow for Tealium connectors, organisations can bring valuable customer data to their tech stack on the server-side using no-code integrations that are simple to set up. Features include spotlight search, reporting visualisations and more.
Tealium EventStream API Hub: Third-party cookies are starting to crumble as regulations and browser changes begin to take hold. For digital marketers, that means as much as 30 per cent less insight into conversion and attribution coming from cookie-challenged browsers.
Facebook's new Conversions API allows advertisers to send customer data from their servers directly to Facebook, allowing not only greater data control but also a way to get those missing data insights back.
Tealium EventStream API Hub integrates with Facebook's new API to send first-party data server-side and get those insights back. The new connector also enables additional offline data sources to be shared like CRM, Call-Center, POS data to paint a complete picture of customer engagement.
Tealium Customer Data Hub: Tealium introduced Server-Side User Permissions to enable you to gain more granular controls over users. Choose from No Access, Reader, Editor or Publisher to gain more control over your profile.
"Our customer data platform is the vendor-agnostic foundation that allows data to flow freely and securely across the organisation — rendering it accessible and useful to every team and technology, and solving departmental or technological silos that limit the opportunity for data agility," said Jeff Lunsford, CEO of Tealium in a press statement. "By democratising the data collection and delivery process, we help organisations meet the changing needs of their business and customers and protect the integrity of their data."
Funding
Investors and customers from early on have contributed to Tealium's adoption and growth for over a decade.
In 2012, Tealium raised $1.1 million in funding from a group of private investors.
In 2015, Tealium closed $30.7 million in Series D financing. The funding further helped the company continue expanding operations domestically and internationally, accelerating product innovation in delivering actionable, omnichannel data across the enterprise based on real-time customer intelligence.
In 2019, it closed $55 million in Series F funding. In February, Tealium raised $96 million in Series G funding.
The funding increased the company's valuation to $1.2 billion.
"We have seen an acceleration in global enterprises selecting Tealium's CDP because we can help them realise business value quickly, which is critical in these dynamic times," said Lunsford in a press statement. "This new capital will be invested in expanding our customer success, ecosystem development and product development teams around the world."
As it continues to pioneer new technologies, smart adopters outside of marketing also use Tealium for many creative and high-value use cases to drive incredible ROI.