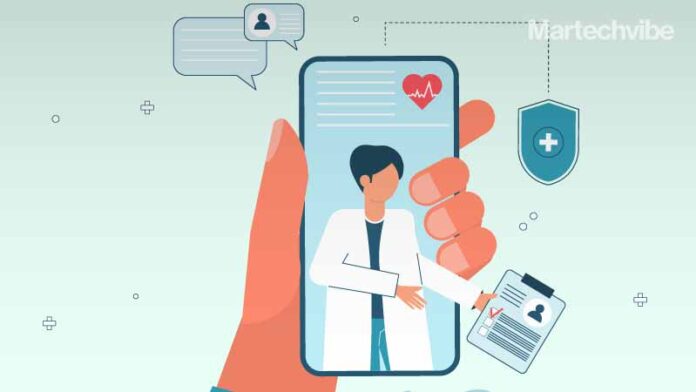 In March 2020, the UAE Ministry of Health and Prevention (MoHAP) collaborated with the telecom operator Du to set up the first virtual hospital in the Middle East to provide remote care to patients. In May, MoHAP upgraded all its hospital outpatient clinics to virtual. Later in July, Mulk Healthcare launched the first e-hospital as a downloadable app for medical services. This was a historical moment in the digital transformation story of the healthcare industry in the Middle East. In a news report, Dr Nawab Shafi Ul Mulk, President of Mulk Healthcare, said, "E-Hospital is the future of healthcare services and brings the entire healthcare services on your fingertips – from booking an online appointment to online consultation, online sharing health data, securing insurance approvals, getting medical advice, prescription, order medicine online, get medication and after-care services – all through the digital space."
The COVID-19 pandemic threw the spotlight on healthcare systems across the world. It highlighted not just the way they offer care but also the way they do business. 
As citizens found themselves homebound due to the lockdown, consumer behaviour changed considerably. Patients with chronic conditions who are also those most at risk of the Coronavirus found themselves unable to attend their regular monthly follow-ups with their doctors. Consequently, this led to worsening health conditions. Digital health services that operate remotely reduce the gap between patients and physicians. But connecting the two requires intelligent efforts that bridge the space between patients seeking solutions and remote healthcare providers who could monitor and respond in real-time while following HIPAA Compliant guidelines. Both efforts combine to help avoid adverse events.
The pandemic may have accelerated telemedicine and virtual visits to the doctor, and this trend is here to stay. According to a report by McKinsey about patient sentiment in the UAE, over a third of consumers admitted to using virtual care in the year 2020, around 90 per cent said it was a positive experience, and around 80 per cent intend to continue using such services.

Healthtech is moving faster than ever with new technologies to diagnose, monitor and treat patients more efficiently. In the last year, hospitals used autonomous robots that emit germ-killing ultraviolet light to decontaminate rooms in 15 minutes, RFID technology to track how long medical staff wash their hands, thermal cameras at entryways to detect those with elevated body temperature. While telehealth may be seen more like a concierge service to healthcare, it is noteworthy that the adoption rate has been high on both the patient and doctor side. Healthcare is having a moment. It illustrates a change in behaviour on the part of the patient and requires an edit to the traditional healthcare value proposition. 
Also Read: How AI is Improving Predictive Analytics
Business and patient outcomes 
Is this a tidal change for the healthcare industry to focus on improving customer experience? The answer is a resounding yes. The conversation has moved far beyond the old debate that pegs commerce against care. Business and patient outcomes are synergetic. For the new-age patient, too, these lines are blurring. The patient expects a deeper explanation from the doctor about the line of treatment, he seeks convenience in all services, flexible payment options and returns on the price he's paid. 
According to Philip's Future of Health Index, global trends are driving a shift to value-based healthcare – a system that focuses on what patients value and allocates resources according to the health outcomes delivered by the system. It aims to address the 'quadruple aim', which includes better health outcomes, an improved patient and staff experience, and a lower cost of care. However, the way to communicate this new model too needs an upgrade. Here, marketing technologies can facilitate the delivery of personalised messaging. 
When VPS Healthcare, the healthcare group in Abu Dhabi, approached London-based Medico Digital, an agency that specialises in healthcare marketing, they were looking for a solution to communicating with the large and diverse patient demographic that make up their clientele. VPS caters to affluent Emiratis and expats through their prestigious Burjeel brand and workers with low-income backgrounds from India, Nepal and Pakistan through their more accessible brand called Lifecare. But unsurprisingly, one-size-fits-all campaigns were not working. 
Medico Digital delivered a series of social-first, short, snappy videos and images that leveraged the power of social proof. Patient engagement campaigns were used to encourage conversation among the local community before taking patients down the enquiry funnel. This culminated in a personalised campaign focusing on each of the brand's specialities, using Facebook's retargeting features to serve a series of sequential messages based on previous website interaction. The message was delivered in multiple languages, keeping cultural considerations intact to achieve discoverability. Personalisation is what drove more targeted communications. Data-powered Artificial Intelligence tools in MarTech render more accurate customer personas to be targeted not just through customised content but also the proper channels for conversion.  
An ecosystem of care 
On the consumer end of the spectrum, cost and payer options are a universal concern for people seeking healthcare and cover. But each disease and disorder comes with its own complexities. Patients recovering from surgery need intensive monitoring devices, caregiver services, alert systems, expensive medications and greater insurance cover. Patients with chronic conditions seek one-stop solutions to pathology for recurring tests, pharmacy subscriptions that discount and deliver repeat prescription medicines. General health, which has gained more focus during the pandemic, has seen an increase in fitness bands, wellness apps that track sleep or offer guided meditation and services that help compare and comprehend insurance policies. The opportunity to blend these services brings the promise of more holistic care, not to mention convenience. 
This new patient behaviour in the last year is compounded by greater awareness thanks to internet and smartphone penetration and has changed the way people perceive healthcare. In the last decade, people have started to look at choosing a doctor or a pharmacy to choose a food delivery service or consumer packaged goods. Before consulting with a doctor, people will search for their symptoms online, review doctor practices nearby and check for side effects before popping prescription pills. A decade ago, patients visited their family doctor, and his advice was the last word. 
In response, healthcare players need to reach out to people seeking care by catering to this new, learned behaviour change. Any healthcare provider who doesn't work towards these requirements will lose out to the competition. So today, we see the patient journey emulating the retail journey. 
From the search for care: search engines, advertising, social media, review sites
Care access: electronic medical record (EMR), online scheduling, virtual visits, mobile apps, chat
Follow-up: online bill pay, surveys, messaging
Retention: consumer relationship management (CRM) and reputation experience management (RXM) 
Also Read: Customer Profiles That Businesses Can't Ignore
Compliance and conversation 
Healthcare services that remind patients to attend follow-up appointments take their medicines on time, offer pathology services in-house and cross-sell complementary therapy plans ultimately reduce the risk of hospitalisation and encourage early diagnosis. In addition, HIPAA-Compliant marketing automation tools are built to help optimise marketing across channels, automate repetitive tasks, and streamline various marketing activities to improve engagement with patients without the compliance risk. 
Drupal, an open-source content management system, is popular among hospitals and healthcare organisations because it has thousands of customisable modules, including those that can securely connect with electronic health record (EHR) systems. Hootsuite's publishing, engagement, and monitoring solutions help hospitals to track, respond to, and resolve negative clinical experiences such as long wait times, billing issues, and adverse reactions. NexHealth is a CRM that integrates with practice management software and takes care of administrative tasks like managing appointments, scheduling follow-ups and keeping patients updated. Reputation management software PatientPop sends out regular patient surveys to boost the practice's online reputation. It also assists with content marketing, social media scheduling, and SEO. Salesforce Health Cloud supports stronger provider-patient relationships by facilitating higher collaboration between care coordinators, service agents, patients, family members, and others involved in the patient journey. Botco.ai leverages contextual web-based chat to initiate customised conversations with prospects and customers based on how they came to visit the company's website or media properties. Mailgun offers healthcare companies compliant email delivery services. 
According to a survey by MERGE, a US-based marketing agency that specialises in healthcare and life sciences, 60 per cent of healthcare organisations say investing in MarTech infrastructure is an organisational priority, yet many struggle to assemble and fully use a comprehensive stack. During the height of the initial COVID-19 wave, respondents revealed that they relied on their social media management (77 per cent), email marketing (63 per cent) and CMS (62 per cent) systems most heavily. However, 66 per cent said they struggled with the lack of the right tools and staff to deploy communications quickly. More than 85 per cent of respondents agreed that the pandemic helped position communications, marketing, web and digital services as core functions vital to achieving digital transformation in healthcare. 
Conclusion 
According to a World Economic Forum report, the Middle East's 580 million people face sharp increases in chronic diseases such as diabetes, obesity and cardiovascular diseases because of lifestyle-related challenges. On an individual level, marketing connects the right people to the right services. On a population level, it helps countries tackle the disease burden through preemptive testing and early diagnosis.