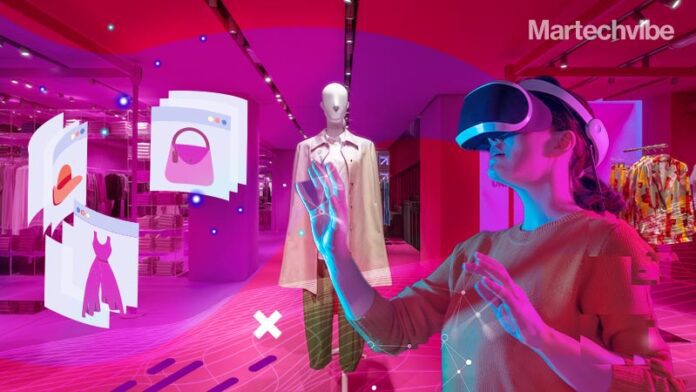 As technology constantly evolves, retailers can upgrade to better methods of customer experience
The pandemic ravaged global economic performance, and consumer appetite for digital and contactless shopping radically increased during the lockdowns. In response, retailers quickly sought to change their priorities and operations. Loss of income and declining consumer confidence have driven the decrease in discretionary spending. The fact that customers are not returning to the store, or not at the same frequency they used to, becomes incredibly important.
With the unstoppable rise of eCommerce, sophisticated customer analytics, digital mannequins that "know" your clothing preferences and automated home delivery are now being emphasised by global retailers to shape and enhance the shopping experience. However, as technology is constantly evolving, can retailers upgrade to more? Are better methods of customer experience on the rise?
Need to upgrade
McKinsey's analysis of the future of shopping says that  "tech-enabled" stores of the future can double retailers' EBIT margins and be easier to operate. It will also provide a better customer experience and greater employee engagement. The technology needed to achieve this transformed P&L is already available, and we calculate that it is ROI-positive.
Retail leaders should act now or risk falling very far behind. eCommerce, including selling on social channels, once became highly contemporary, and the technology industry and consultants supporting it, are paving the way for D2C retailers. Retailers that used physical locations to differentiate their experiences have struggled to find a way to bring this to the digital world.
One of the most widely known examples is Sears. Once a leading department store that anchored malls all over the US, Sears failed to evolve to omnichannel and was crushed by several other department stores, including Nordstrom and Kohls.
Consumers are now used to buying a wide range of products online. Therefore, retailers must gain a deep and up-to-date understanding of customers' online preferences, envision a new role to revolutionise their stores in light of these preferences and execute changes to store formats, bringing in different methods of digital customer experiences.
Start of a revolution
The metaverse has introduced a new platform, new currency, and new opportunities. Retailers now see metaverse as a new way to connect further with their customers to enhance customer engagement. Retailers have started realising that metaverse is not only limited to a virtual reality experience or a virtual economy with avatars sticking out, but a way to maintain identity, objects, payments, history, and ownership continuity. Adidas, L'Oreal, and even Martha Stewart are already headed into the metaverse, and the concept of a retail metaverse is rising slowly.
Retailers now plan on expanding from their physical stores into the metaverse, where they can build experiences and foster communities. Retail in the metaverse can make online shopping more engaging and valuable. They are using it as a tool that would allow consumers to explore and discover better than they can now and bring online shopping closer to what consumers can accomplish in stores without ever leaving home.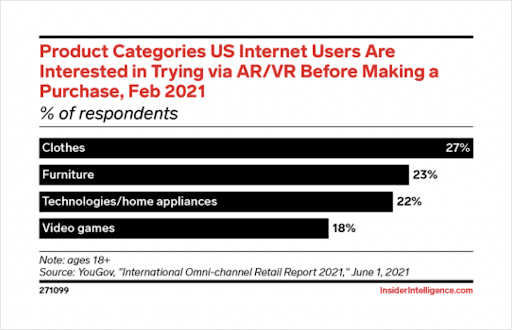 If that could happen, then converting visitors into customers, which today is much less effective online than in-store, can potentially make online retail a viable and valuable business. But for now, brands are experimenting. They use the early metaverse to develop awareness, engagement, loyalty, and learning. Luxury brands like Burberry, Dolce & Gabbana, Hermes, and Gucci use NFTs to generate interest.
More ways ahead
Livestream merchandising via social media is another trend that is gaining traction as retailers continue working to reach customers where they are. What is the appeal of livestream shopping? It is pretty straightforward: streaming is entertainment, we are bored, and we like to shop. Shopping via livestream can be an interactive and fun commerce experience, simulating the social aspect of shopping and allowing brands to tell a story with their products, launch new products or partnerships and stand out as a marketing tactic.
Twitter recently launched Live Shopping with Walmart, the first retailer to host an eCommerce livestream on the social network. The users could shop via Walmart's Twitter page while an influencer reviewed various products. YouTube is also now working to build an "organic live shopping experience", using its creator reviews, which can offer an experience similar to the trusted guidance of an in-store associate. In China, Livestream shopping is projected to rake in a massive $480 billion in 2022, according to eMarketer.
The intersection of unique retail experiences and innovative adaptive technology will reach its heights in the coming years. Retailers are now focusing on the "people-first" approach. Community, experience, and engagement hinge on a brand's ability to bring customers along on this digital journey and can play a significant role in defining its success.
If you liked reading this, you might like our other stories
How Retailers Can Drive Multi-brand Loyalty
Retail Disruption – Key Challenges Facing Retailers in the Middle East