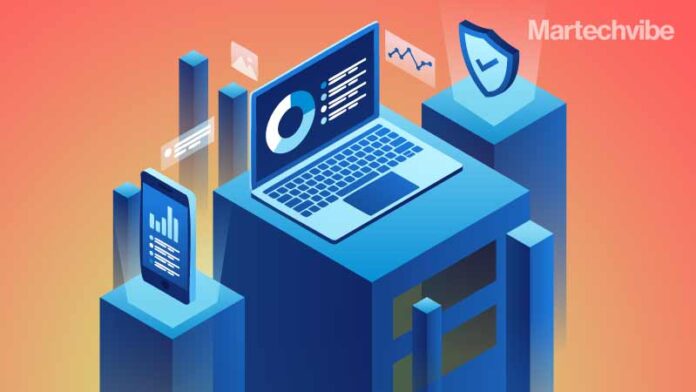 The core of data-driven marketing is better characterisation of the individual. Google, Facebook and other platforms characterise users' desires and match them to companies that can satisfy them. Users contribute to smart ecosystems, overlaid across devices and applications, and companies are analysing and capitalising on information quickly and in near real-time. It allows them to access information to understand better and predict customer behaviour and anticipate their needs. The better they know them, the easier they can satisfy their needs. 
Companies dip into the data streams of our lives in increasingly innovative ways, tracking what we do, who we know and where we go. The methods and purposes of data collection keep expanding, with seemingly no end or limit in sight.
A 2016 report by Oracle and MIT Technology Review called The Rise of Data Capital argues that a significant reason for the success of companies such as Google, Uber, and Amazon is that they have embraced the mindset of "data as an asset". Treating data as a form of capital means that firms hoard, commodify, and monetise as much data as possible. 
Now here's the rub: Should the usage and choice of your cosmetics, shoes and health supplements be given to the manufacturers or eCommerce sites? Since many common data collection practices are without consent and compensation, it should be considered a form of theft. 
Considering non-compliance can lead to fines and legal ramifications and ruin trust between a brand and its consumers, marketers, slowly but surely, are changing their approach to accommodate consumer data privacy concerns, as they pivot in the direction of their primary purpose: satisfying customer expectations.
With the ever-increasing amount of data generated in this increasingly connected world, guidelines are developed to address privacy and security concerns while also educating the consumer on where and how their data is being shared. Also, there are regulations like the General Data Protection Regulation (GDPR) and other data privacy laws that regulate and control the use of personal information by companies.
Apple recently changed how they allow marketers to engage with user data, no longer allowing insights by device. Even Firefox now blocks tracking cookies by default. Google has announced that it will stop using third-party cookies in Chrome by the end of 2023.
Ironically, while consumers are making informed decisions about personal information, they are giving away and demanding more privacy, over 60 per cent of them believe personalisation should be standard when they're being served or sent promotional offers.
This dichotomy between privacy and personalisation has left marketers in a quandary about how to meet consumer demands without access to a wealth of consumer data.
So how can businesses thrive given the rise in data privacy regulation?
According to Gartner, almost one out of five marketers report privacy compliance as their main concern across marketing channels, and 73 per cent of marketers fear that privacy concerns will negatively impact their analytics efforts.
Also Read: Marketing Mix Modelling Re-Discovered!
A balancing act
Brands need to shape strategies to retain customer loyalty for the long-term in a data-led economy, which requires not treating customers – or their data – with disregard.
Needless to say, the changing dynamics at play are giving rise to the need for a digital trust ecosystem. 
In the new age of digital marketing, data measurement and privacy, the new and improved Market Mix Modeling (MMM), which doesn't rely on cookie data and is enhanced by artificial intelligence and machine learning, seems to be a perfect fit. This marketing evaluation approach can provide marketers with clear and actionable insight, providing a new pathway for better targeting without the need for the same levels of personal data insight.
MMM evaluates all possible impacts that can touch the sales cycle —  advertising views, social media buzz, sales and promotions — and compares it to the overall product success, allowing companies to get to the bottom of their true effectiveness or true incremental marketing. It also allows businesses to evaluate price elasticity, promotional profitability, and marketing ROI and media optimisation across channels.
Currently, Facebook is creating new, updated processes that will make MMM on SaaS platforms simpler, automated and AI-driven. This will enable widespread adoption of MMM for both large and small companies who couldn't access MMM before or couldn't scale MMM across their whole business. 
As calls for privacy and data regulations grow louder, opt-in marketing is gaining more traction. It is a form of permission marketing in which there is a formal opt-in process for receiving follow-up communication and offers. In this format, marketers ensure the recipient is fully aware that they will get additional information later. It is a remarkable victory for consumers that obtaining "consent" is becoming a marketing practice.
Also, where a customer wishes to share personal data but limit the extent of the information released, schemes such as the use of application programming interfaces (APIs) have been developed. APIs share proxies and use social graphs coupled with identified web authentication mechanisms or Representational State Transfer to achieve greater granularity in the monitoring and control of this data.
Meanwhile, since social media and online channels are now key places where consumers are engaging with brands, there are strategic shifts that brands are making to social. This not only opens up opportunities to create meaningful connections but gives brands a platform to create more immersive experiences for their customers. To unleash the power of social selling, brands should experiment with different content types, including organic and authentic videos, to find the best ways to create better engagement for users scrolling on the feed. This approach, which takes the data privacy regulations out of the equation, is all about making personal connections and brand building. 
Also Read: One Year of GDPR: Privacy Laws, Data Breaches, and the Impact of Regulations
Marketers must develop a privacy mindset — be aware of where their data is coming from and how it's being used —  and build an intrinsic relationship between consumer data and consumer privacy while always providing the consumer with value in its interactions. Public trust in business organisations is at an all-time low, so if marketers shift focus from mass marketing to more targeted, focused programs, it is possible for data-driven marketing and data privacy to co-exist.
Want to know more about topics like this from industry thought leaders? The Vibe Martech Fest (VMF), an in-person edition under the theme "Next is Now", will deliberate on key issues like consumer behaviour, data and personalisation. The event is scheduled for the 7th and 8th of September 2021 in Dubai, UAE.