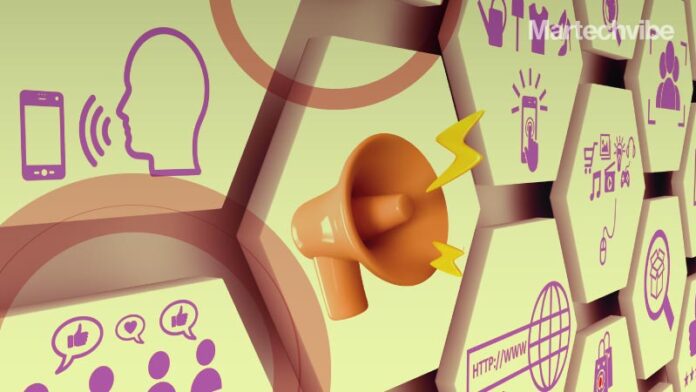 Understanding what customers want and delivering it to them seamlessly is the perfect recipe for growth
Technology can go all sorts of places, but design and focus on the end-user, gives it a greater purpose. Connecting with digital consumers in a micro-moment and how best to reach them can't be emphasised enough, as brands have less than five seconds to take advantage of the moment when their prospects grab their smartphones to act on a need to learn something, do something, discover something, watch something, or buy something. These are critical moments when consumers shape their decisions. What is required for brands is just the right kind of content for the right kind of moment.
Businesses all over the world realise this. And the more they realise it, the more they need to design apps for users' needs. Shiseido's BareMinerals Made-2-Fit app is a great example of this. It's an acquisition tool, helping the beauty brand retain important information about customers so it can customise and deliver relevant messages.
According to Google research, 91 per cent of smartphone users look up information while in the middle of a task, and 69 per cent of online consumers agree that quality, timing, or relevance can influence their perception of a brand.
Ensuring that their solutions meet the consumer's needs at the right time and in the right context is crucial. And it doesn't stop at that. Great user experience includes content, design, and functionality. Integrating all digital touchpoints — across brands, regions, and devices — into a single platform makes it possible to have cohesive and meaningful conversations with customers regardless of product, device, or location.
The number of smartphone users today is 6.64 billion and counting, which translates to about 84 per cent of the world's population owning a smartphone. The time spent on devices keeps increasing. Smartphone users currently spend over four hours per day on those devices.
On average, people open their phones 58 times a day, according to RescueTime. Most of those phone sessions are under two minutes. Facebook and Instagram are two of the biggest sucks. This is enabling a whole new way for brands to offer micro-moments.
So what should brands think when building apps?
The user experience: How to enhance an existing process and make it mobile-first? Using geo-location and the mobile phone camera to snap a picture of a defective product, tagging it with the city that a customer is in, and submitting it to the company's complaint system should all be within a tap of a finger. Local relevance is expected as well. When people perform context-free searches, they expect to get tailored results accordingly. Inferring and interpreting context is the key.
Smartphone users are more likely to purchase from brands whose mobile sites or apps customise information to their location.
Design: Mobile apps must blend ease of use with modern design, making it possible to be productive even when on a crowded train or in the back of a cab weaving through rush hour. Brands must think about the aspirations people associate with their product category and make their best features stand out. Enabling product comparisons also benefits the brand.
Concept: The point is not to overwhelm. Micro-moment functions should be short, give enough information to decide, and one tap should be all it takes to take action. Focus on capturing and using contextual information. Optimise content to show up when people search for "brands like" or "stores like."
You can improve the bounce rates on your top landing pages when it comes to websites. Ensure a tracking beacon is installed on your website to follow the journey of unknown website visitors. The website's page load speed is crucial, becoming a bigger ranking factor in Google's search algorithm. More and more search traffic – micro-moments – are being conducted on a mobile device, and no one wants to wait forever while your homepage loads. Micro-moments are more mobile. So check your website's usability on mobile devices.
The trends are clear. People may be sharing less, but they assume they'll receive accurate information with fewer explicit inputs. Ease of use and balancing a consistent and familiar app experience across all devices is imperative. And to meet customers where they are, businesses will have to do more than respond to their intent signals and start anticipating them.
Will there be challenges? Yes, of course. And the brands willing to go that extra mile can expect to see results where it counts — in the numbers.
If you liked reading this, you might like our other stories
Go Figure: Saudi Arabia in Numbers
How Intent Analysis Can Help Programmatic Advertising