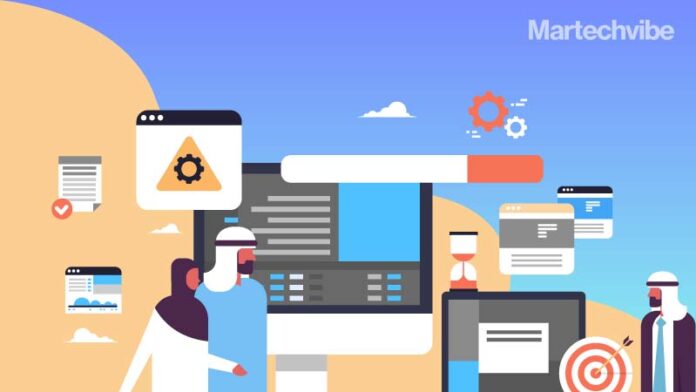 Building sustainable and long-term organic traffic is crucial in every marketing strategy. And SEO is the most economical way to get organic traffic in the Arab world. Find out how you can make the best use of Arabic SEO for your website.
In the Middle East region, there are more than 169 million people online who are native speakers, and actively use the Internet to buy local products and services. There's high competition in English optimisation for websites; however, SEO for the Arabic language is still in its beginnings. 
In recent years, digital marketing budgets in the region were focused on social media organic traffic without considering the importance of SEO. Below are some best practices for Arabic SEO and how to expand your upper funnel with organic traffic.
Define Effective Arabic Strategy
Many brands fall behind in identifying their target audience in the Middle-Eastern region. Middle East audiences are different due to their consumer behaviour influenced by region and culture, which differs from the western world, i.e., Europe and North America. 
After identifying the target audiences, businesses can start by separating the market region into different sections depending on the business's focus. This needs content and keyword optimisation to get the idea of relevant keywords and topics. 
While following the above, one should not forget about the competition. Brands need to do thorough research of their local competitors and accordingly provide SEO analysis for the backlinks, keyword ranking, competition level, and domain. 
Local traditions and culture should be considered, particularly cultural impact and involvement of marketing activities. Brands can focus on enhancing their websites with trends, relevant marketing messages, and local language. 
Also Read: Get Your Arabic Website Rank on Google
Developing Native Arab Keywords
Businesses can start by creating a local domain, as it plays a significant role in obtaining a higher rank in local Search Engine Results Pages (SERP). Enhancing the local search brand in the region can be done by picking up a local domain name for an Arabic website. 
Businesses focusing on the Arabian market should prohibit the translation of Meta Data from any language to the local Arab language and instead opt for a native SEO copywriter. Businesses may opt for creative native tiles with meta descriptions, use proper localised keywords for HTML content, and meta tags for on-page optimisation basics. 
ECommerce businesses need to localise their product-related content with the use of Arabic keywords. This can include FAQ, shopping cart, videos, images, product descriptions, and so on. 
Improve Content Marketing Strategy
To improve keywords ranking, businesses require a long-term content strategy to feed the website with good Arabic content. Brands can create content to support their ranking growth. 
Amongst the most useful strategy for Arabic SEO is to obtain all the important questions that are commonly used in search queries or social media and provide answers. Longtail answers and keywords play a vital role in the conversion rate for the traffic in the Arabic region because of the lack of informative and technical Arabic content. 
Verifying Local Business
Verifying local business can improve the possibilities for brands to show up in Google's maps and search. GMB (Google My Business) listing is an essential step for a successful local SEO strategy. 
Also Read: How Content Can Power Your Marketing Automation
Planning Arabic SEO Tools
The best manner to efficiently track is by setting up SEO tools and Google Analytics for Arabic websites separately. Majority of SEO tools provide different domain analysis and keywords ranking for local websites. 
Every region has its unique online behaviour, which needs different metrics to effectively track brands' KPIs. Customising and testing metrics based on the regional factors to obtain knowledge is required for marketing strategy in the Middle East. 
Key Takeaway: Arabic SEO is among the most successful strategies for long-term consumer acquisition in the Middle East. Rather than focusing on social media advertising and paid search, brands can allocate more budget for organic channels. Arabic SEO is the most economical investment for digital marketing activities in the region.