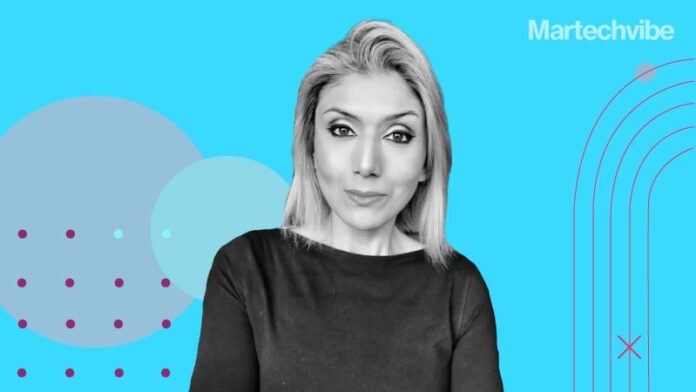 Ahead of her session at VMF ZA, Sadika Fakir talks about data-centric strategies and how CX needs to run through conversion and into the space of retention and advocacy.
"Ultimately, all roads at the back end should have a single view of the consumer where you're starting to get to know the consumer and serving them relevant advertising and value propositions," said Sadika Fakir, Integrated Media & Digital Director, Tiger Brands.
Being passionate about consumers and engaging them across multiple channel touchpoints, Fakir discusses how brands can build loyalty and how marketers need to derive and use data to engage with them. According to her, data is crucial but not fully reliant.
Excerpts from the interview
How can brands build loyal customers in this highly competitive environment?
Knowing your consumer is critical, not just demographically but psychologically and psychographically. It fundamentally happens when technology comes into the media and the marketing space, and we use marketing campaigns to understand consumers and how they engage with us.
Secondly, it is essential to understand the user experience and make it completely consumer-centric. It is crucial to put them at the centre of all engagements, whether digital experience, consumer engagement on ecommerce platforms, bricks-and-mortar environments, or our marketing communications.
We've seen a shift in the digital and marketing landscape where all parts lead to the digital journey for the consumer. It's about taking the consumer from the offline  into the online space and being relevant during the journey.
What is best way for brands to ensure feedback is utilised to improve customer experience?
If you are driving marketing in an organisation, ensure that you have a data strategy in play. As part of your first-party data strategy, you should have a CRM and loyalty strategy. We know that customer experience starts at the top of the funnel. Still, you need to drive it down to the bottom of the funnel, past conversion, into the space of retention and advocacy.
There needs to be a fundamental platform, a strategy, and an implementation route to drive your CRM and loyalty campaign. Starting a conversation and getting that level of engagement comes through digital engagement and experience. How will you engage in that conversation if you have a direct-to-consumer ecommerce platform or whether you engage on social platforms?
This is where the multiple facets of digital marketing come into play. Are you running polls? Are you running specific content campaigns that are driving some level of engagement? Are you running promotions and competitions to get engagement or understand the consumer? So a consumer's data is priceless.
How does data feed your team's decisions for marketing campaigns?
Data is crucial. We have to be responsible for first-party data. Why should a consumer share the data with you? It needs to have a win-win factor and be valuable and compelling for consumers to share their data with you.
All roads should meet one data platform where you have a single view of the consumer, whether a marketing campaign is driving competition or a consumer has registered to your ecommerce or CRM or loyalty platform. Ultimately, all roads at the back-end should have a single view of the consumer where you're starting to get to know the consumer and serve them relevant advertising and value propositions.
But as marketers,  we shouldn't rely entirely on data. You're going to have to test and learn. We see a lot of small businesses in South Africa that do not have access to big data tools or extensive CRM and loyalty platforms that blue chips tend to have. So you also need to play with intuition and take some risks with the consumer.
Online and offline, we are very reliant on data. We are driving the overall paid media strategy and digital marketing strategy of which consumer experiences are at the foundation.
So when making our paid media decisions, whether online or offline, we go where the audiences are, and eventually, we have to serve them the content on those specific platforms.
We use data to guide us on where the audiences are and the affinity of the channel we advertise on the paid media space. When it comes to the digital space and the first-party data, the critical thing here is the first-party data and what level of propensity is the consumer at? It's a fine balance between art and science, and between understanding integrated channel planning, paid media, and how that fits into your ecosystem. That's where your first-party data plays in.
If you liked reading this, you might like our other stories
Wearable Tech Brands Under Pressure To Deliver Seamless Experience
Company Close-up: The Criteo Chronicle