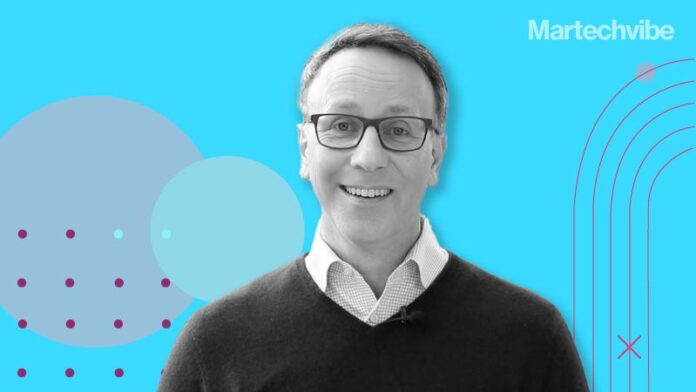 Customer service specialist Adam Toporek says that innovation is about how you approach the issue; technology may or may not be the answer.
Adam Toporek, a Customer Service Expert for CTS Service Solutions, welcomes technology as it develops and believes in the value of providing personalised customer service.
Toporek helps businesses succeed by rethinking the way they approach customer care. He is a firm believer in the importance of what he calls a Hero-Class customer experience.
In his book Be Your Customer's Hero: Real-World Tips and Techniques for the Service Front Lines, he talks about customer-facing professionals with short, simple, actionable advice designed to transform them into heroes in the eyes of the customers they serve.
Excerpts from the interview;
Tell us about how you gravitated towards the customer service field.
I am a third-generation entrepreneur who grew up in and around small businesses. I was taught to be customer-centric at an early age — before the term existed. As I progressed in my career and went on to start my own businesses, I quickly discovered that much of what I learned in business school was flawed and that customer experience was the essential ingredient in how the best organisations prospered in the long term.
How is customer service training currently lacking, and how can enterprises approach it via a practical lens?
Two of the biggest challenges with customer service training are;
1) it doesn't happen at all
2) when it does, it's often delivered poorly
First, too many organisations focus solely on operational training. New team members learn how to process transactions, fill out forms, and do other procedural tasks, but they do not learn how to pay attention to customers, how to give proactive service, or how to manage challenging situations.
Second, when customer service training is given, it often uses out-of-date concepts and is delivered in a way that does not engage learners and is not relevant to their day-to-day challenges. One of our key focuses at CTS Service Solutions is ensuring training is fun, useful, and effective. For any organisation, a practical approach to training incorporates these elements and focuses on consistent delivery and reinforcement over time.
What advice would you give to teams to manage the following; new customer incident reporting procedures, agent attrition schedule changes, or how to maintain your team's productivity?
Managing all incident reporting procedures quickly and efficiently is crucial. However, with new customers, the speed of response can be even more important. Each early interaction helps new customers form their impression of the organisation, and when there are problems early on, they can be devastating to the long-term relationship. While context is important, new customer incidents should be given some form of elevated status as a general rule.
How much has the role of the CX executive changed in the social distancing era? What role has digital transformation played in this crisis?
The role of CX executives has not changed much, but the challenges they face have changed a great deal. Obviously, the pandemic accelerated digital transformation and forced many companies to execute their five-year plan in five months. The challenge for executives now is figuring out the balance between digital and in-person experiences that their customers want while preparing their experiences and organisations for future disruptions at the same time.
Tell us about your book Be Your Customer's Hero: Real-World Tips and Techniques for the Service Front Lines and what readers can learn.
Be Your Customer's Hero came from my frustration as a retail business owner. I wanted a single resource I could give to my employees that would teach them most of what they needed to know to be good at customer service. The book is designed to help anyone who works in a customer-facing role have a better understanding of customer service, communicate more effectively with customers, and manage challenging situations more easily.
What are some common challenges in service delivery that you have come across?
Customer hassle, which is often caused by friction or effort, represents some of the greatest failures in service delivery. Often, we cannot deliver the experience the customer expects or wants due to internal challenges, such as policies that no longer are relevant, inefficient procedures, silos that don't communicate, and employees that are not adequately trained. By improving these root causes, organisations can eliminate many challenges in service delivery.
What are your predictions for trends in customer experience in the coming year?
Barring some major economic or global upheaval, I believe 2023 will simply continue the trends we saw in 2022. Organisations will continue to focus on digital transformation while trying to find a balance between digital and human connection. Also, employee experience will continue to be a focus and will no longer be placed behind customer experience but alongside it. The best organisations will find a way to improve both CX and EX in ways that complement each other.
What is your favourite CX metric?
CX metrics are merely tools that should be used to achieve specific results, so I don't have a favourite. However, if I must choose, my answer might be a bit different than many customer experience experts; my favourite CX metric is profit. While not every transaction needs to be profitable, the overall customer experience must be. Whatever metrics you use, they should all be deployed towards creating a positive, emotionally resonant, and profitable customer experience.
If you liked reading this, you might like our other stories
Explained: Customer Earned Growth Rate
Enriching Customer Experience Through User Research