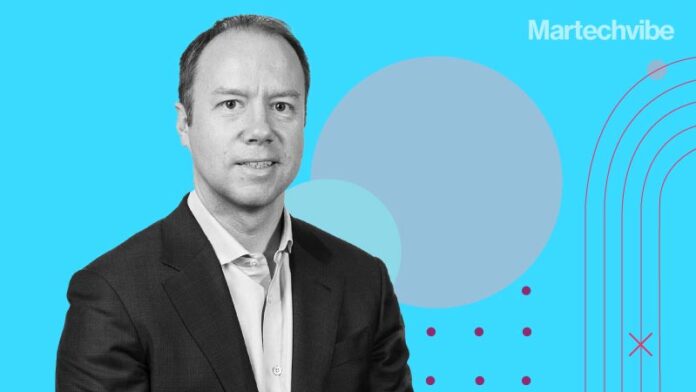 In an exclusive interview with Martechvibe, Alexander Atzberger, CEO of Optimizely discussed the Middle East's digital potential. His advice to marketers in the region is to constantly optimise the customer experience, and drive demonstrable results back to the business.
Excerpts from an interview;
First of all, welcome to the Middle East. Why is it essential for Optimizely to be present here?
The role of CMOs and marketers is evolving in this market. For marketers in the Middle East, it is no longer good enough just to have a pretty website, you need to be able to constantly optimise the customer experience and drive demonstrable results back to your business. Marketers need to combine the creative with the scientific. Alshaya is one of our customers in the region that is using Optimizely to experiment on the customer journey. Our platform is built with driving business outcomes in mind. We have combined the best content management platform with the best way to drive conversions through experimentation, and a deep understanding of the customer with our customer data platform. We believe we are a perfect match for the ambition of companies in the Middle East to become more data-driven.
What are your short and long-term goals for the region?
We see tremendous potential in the region. The Middle East has ambitious plans and going digital is at the heart of it. In the short term, we want to bring a compelling value to the market to optimise your existing websites. There are many low-hanging opportunities to optimise conversion rates through testing. Optimizely is the category creator for A/B testing and has thousands of customers who drive more revenue growth with us. For the long term, we want to be the leading digital experience platform for the market. Marketers can reinvent how they work with us, and bring the entire content lifecycle from ideation to publishing onto our platform.
You have talked about how ecommerce shouldn't be just another channel but the core of any business. Explain
Yes, I might have talked about this already before the global pandemic. There are too many businesses that just view their online presence as a necessary check-the-box exercise while it should really be a driver for demand and revenue for your business. COVID showed all companies the need to make digital a core part of their business, as everyone needed to adapt to the only way buyers could buy from you. Now, there is a tremendous opportunity to not see digital as a separate channel but use digital to drive business across all channels. The most successful ecommerce leaders I speak to don't measure ecommerce revenue as their success criteria, they measure total revenue.
How does Optimizely fit into any company's tech stack?
Optimizely is a modern Cloud-based solution. We typically are either the platform for a company to create, manage and optimise content and manage customer data across the entire marketing and product organisation, or we work with other solutions to further enhance and optimise results through experimentation and our recommendation and personalisation capabilities.
How do you impact the customer journey?
The big realisation is that every incremental improvement in the customer journey can drive superior business results. Customers that use Optimizely constantly iterate on every touchpoint in the journey to drive optimal results. Through our CDP and recommendation engine, customers also know what content to show customers next and how to drive higher site engagement.
What are the burning issues you hope to solve?
There are three burning issues for marketers today. First, you need to continue to adapt to customers. Second, you need to show tangible business results especially during economic headwinds. And third, you need to enhance the marketer experience. The way we have designed Optimizely, it addresses all three issues. The platform allows you to constantly adapt your digital customer experience to your customers, it gives you the ability to measure the impact of your campaigns, and it fundamentally improves the marketer experience through online collaboration and ideation.
How can marketing teams reorient themselves to maximise technology?
Marketers need to evolve. You can't just have a great intuition. You need to bring creativity and a scientific approach of working together. Marketers need to develop the necessary skill sets in the areas of technology, analytics and conversion rate optimisation to not only remain relevant in organisations but lead organisations to the future.
What are your thoughts on Web3 and its impact on marketers
Just like with any technology, it goes through cycles. Marketers need to lead and experiment early with new platforms like Web3 so that they are not left behind in the future. The beauty of taking an experimentation mindset is that you quickly learn and don't need to commit substantial resources. A culture of experimentation gives you the best of both worlds – an ability to test new platforms and the ability to learn quickly.
If you liked reading this, you might like our other stories
The Impact Of Speech Tech On CX
Martechvibe Explains: Headless CMS