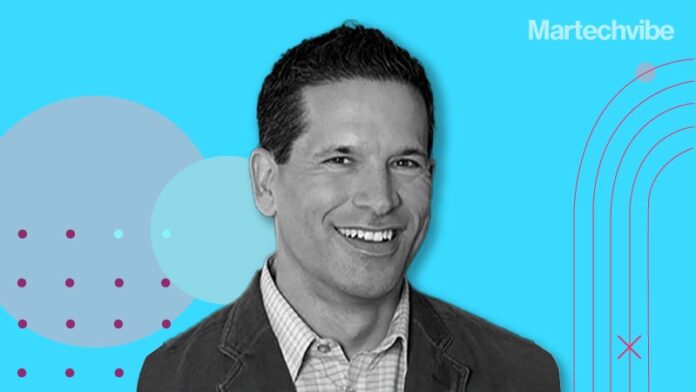 Real-time actionability around that data is highly limited if the data is bad, says Brett House, Global Vice President of Marketing Solutions at Neustar- TransUnion Company. Sixty or 70 per cent of data will go out of date within six months.
Brett House, Global Vice President of Marketing Solutions at Neustar- TransUnion Company, shares his views on building successful partnerships to access second-party data while adhering to norms under data privacy acts worldwide.
In December 2021, TransUnion completed its $3.1 billion acquisition of Neustar from a private investment group led by Golden Gate Capital and with minority participation by GIC. Neustar, a premier identity resolution company with leading solutions in Marketing, Fraud and Communications, enables customers to build connected consumer experiences by combining decision analytics with real-time identity resolution services. Transunion offers total credit protection all in one place from credit score, credit report and credit alert. "We are making considerable strides in our privacy and enhancing technology play, which allows us to provide a safe data collaboration and data-sharing environment," said House.
He touches on how brands can sustain and prosper in the upcoming cookie-less era. If organisations have their data house in order and have unified data, they will have more success in their measurement, analytics, and attribution strategies, he says.
Excerpts from the interview…
What are the challenges marketers face while taking action based on real-time data?
The notion of real-time data is a bigger challenge for brands than most people give credit to, and these challenges start  with internal data silos. Brands often have different organisations to handle their data lakes or environments through channels following different metrics or key performance indicators. It results in having disconnected internal teams. Teams must consistently or coherently share data, analytics and information across the organisation.
Product-level teams within financial services handle products like mortgages or credit cards in a direct response manner. Then, a few other teams oversee their marketing initiatives with a different set of data. Due to this, consumers often get a disconnected experience and brands struggle to get relevant information about where their consumers are in their customer journey.
Think about a time when customers refinanced their home and, six weeks later, received multiple offers via mail for refinancing options, even though they had already converted and closed out on that particular purchase, and that's where the customers feel disconnected.
Action-based real-time data starts with getting your data house in order. Once you have a coherent, unified data and identity strategy, organisations must ensure that their customers' first-party data is clean, accurate, and up-to-date.
The real-time actionability around that data is highly limited if the data is bad. Sixty or 70 per cent of data will go out of date within six months, as data includes multiple email addresses, phone numbers, and IDs like mobile ad ID cookies. It starts with aligning the data across the organisation and getting the data house in order. That sets the stage for the organisation's following steps like developing a segmentation, audience creation and targeting multichannel strategy. Organisations must align their offline and online targeting and reach out to consumers through a standard, unified view of their consumer data.
How does identity data help the BFSI industry create secure and empathetic customer experiences?
We would have to define what empathetic customer experience means. Security is undoubtedly critical, with many regulatory environments, FFC (Federal Communications Commission), surrounding financial data. That is certainly top of mind for all financial services brands, big and small.
Part of this comes down to ensuring that the data is yours and has met all regulatory thresholds from a financial services perspective and the privacy thresholds from a governmental regulatory perspective. So, adhering to the General Data Protection Regulation (GDPR) in Europe, some state laws like the California Consumer Privacy Act (CCPA) and the eventual federal law have become mandatory for the organisations depending upon the region they are operating from.
Several privacy-enhancing technologies have entered the space. We are very involved in this. In this industry, you have probably heard the term clean room. It allows for private data collaboration within companies and your data partnership ecosystem. You can do that in an almost fully de-identified privacy-safe way that prevents sharing any PII (Personally Identifyable Information). The only goal is that your machine learning algorithms will pull just the data it needs to conduct a particular use case. So, if it's a targeting use case or a measurement use case, you don't necessarily need to have an entire customer file.
Data privacy is even more strictly regulated across the industry. The information must be wholly de-identified, and managed through a tight regulatory process to ensure you are not leveraging data incorrectly.
How is the data landscape changing with the cookie demise?
The cookie's demise is one relatively large piece of the puzzle. A certain percentage of media spending is tied to Google's actions, and realising how much this challenges their partners, clients, and the marketing world, Google has postponed it to 2024. Brands must think holistically and three-dimensionally about data deprecation, availability and privacy challenges.
The data deprecation problem is far larger than the cookie, requiring organisations to think this holistically and cross-functionally. Organisations need to bring in not just a person handling a cookie problem but handling its data privacy.
The data strategy must include operations, tech, marketing, legal and compliance people. Task forces need to be developed in these organisations. Some are moving faster to understand how much consumer signal is lost, and how much of their ability to reach consumers is at risk.
All channels are being threatened by data deprecation, and organisations realise that their signal has effectively decreased by 50 per cent. A 50 per cent loss in audience reach impacts their ability to engage and convert new customers. It will impact revenue and growth. Most importantly, it will impact customer experience with the brand if it has broken signals, and cannot understand how consumers interact with it –analytics will suffer. A brand's ability to measure what's working and what's not will suffer, and its ability to target and personalise content and product offers will do too. This cannot be overstated. The general sentiment in the industry is that marketers, brands and publishers, the buy and the sell side, are not prepared enough and need to be talking more about this.
Tell us about Neustar's plans.
TransUnion acquired Neustar, so we are effectively TransUnion. I represent the marketing solutions side of our business from a product strategy and go-to-market perspective, educating the industry about many of their needs and challenges regarding data, identity, privacy, and analytics and measurement.
TransUnion as a combined Neustar plus TransUnion set the stage for our abilities and capabilities acceleration as it applies to identity, data strategy, analytics and measurement and everything.
Because of TransUnion's international presence, we have a much larger global footprint. Our identity graphing capabilities are also radically enhanced as combined forces.
We have a more accurate, and more robust read of identity data across the US and now increasingly internationally. Importantly, we are making considerable strides in our privacy and enhancing technology play which allows us to provide a safe data collaboration and data-sharing environment.
The combination of TransUnion marketing solutions, identity capabilities, and our audience segmentation and targeting capabilities allow you to deliver this data in these audiences to any channel, whether it's offline or online, helping you to have more consistent experiences.
TransUnion is powerful in the identity, credit data and marketing space. Our capabilities from an identity graphing perspective, and an analytics and attribution perspective bring that to the next level. They can leverage an end-to-end consumer marketing ecosystem in total or in pieces. We're interoperable with any other platform. So much exciting stuff is happening that will enable our clients to be better at what they do and do it in an entirely privacy-protected, privacy-safe way. Because if you can't do that, it will come back to bite you in the future.
If you liked reading this, you might like our other stories
Data Virtualisation: The Key To Optimal CX
Martechvibe Explains: Knowledge Discovery In Database