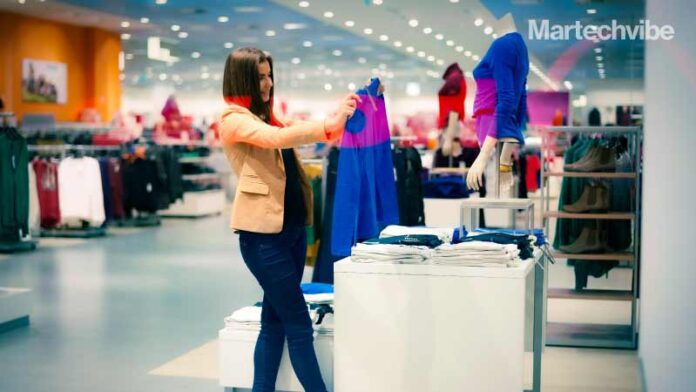 In recent years, the focus and surge in eCommerce have been undeniable. There has been clear evidence of how a lack of online consideration can ultimately result in a brand's demise, with Debenhams and Topshop just two recent examples. However, the latest moves by online giants, including Amazon, suggest we're not quite ready for a complete digital switchover just yet. 
Are multichannel models the next logical step? And how can businesses boost their prospects with not just a presence in both the digital and physical space but by combining the two to create a frictionless customer experience?
Instore excitement
While it might have felt like the pandemic was driving us closer to some sort of digital utopia, particularly with the closure of non-essential shops, remote working and online social gatherings being the norm for over a year now, it has become apparent neither businesses nor consumers are pretty ready for things to transform to such an extent just yet.

One clear piece of evidence is the buzz and excitement surrounding the reopening of retail in England and Wales. This year, for the first time, non-essential stores allowed customers to enter, browse, and purchase items in the traditional bricks and mortar way. 
Stores and hospitality venues were met with queuing customers on day one of the eased restrictions, showing a clear desire for physical brand offerings. One brand in particular which is known for its strictly-bricks and mortar model is Primark. Despite months of plummeted sales, its stores across England and Wales were among the most popular among consumers on the first day of reopening, with many even lining up outside before business hours. 
Although the excitement may have simply been down to pent up frustration after having spent months indoors with few other recreational activities available, there is undeniably a certain sense of trust, convenience and comfort offered by the in-store experience that digital channels are yet to trump. 
However, when taking to high streets and re-entering shopping centres after so long, consumers are no doubt being met with an unrecognisable physical retail landscape, with a significant number of empty units, some of which once belonged to flagship stores and iconic brands. 
Also Read: Measurement, The Key to Driving Multichannel TV Campaigns
A changing physical landscape
The pandemic was the tipping point for many brands that had been slow or reluctant to adapt to the gradual digital transformation occurring for some years now, examples of which include Debenhams and businesses operating under the Arcadia Group. Essentially, while some of these brands were struggling against online competitors before the initial lockdown, forced store closures drove customers to shop with those that had perfected their digital experience as there was no physical alternative anymore. So with no other options, the enhanced experience and simpler processes of trusted online brands outweighed any incentives to remain loyal to those favouring the in-store offering. Evidently, the two channels are not the same, and a mere presence in both online and offline spaces is not enough. 
But while consumers bid farewell to stores they have known and visited their whole life, we welcome new brands and ways of shopping to the high street, suggesting it's not entirely over for bricks and mortar just yet. 
One of the latest additions is Amazon Fresh. The online giant has been taking up space in physical retail across the U.S. for some years now, with bookstores, Amazon Go, and Whole Foods' acquisition. While the latter helped Amazon break into the competitive grocery market in the UK, its most recent Amazon Fresh store opening in Ealing, London, is on track to solidify its position. 
The unique store concept of a till-less shopping experience aims to disrupt the grocery industry by removing frictions and enabling customers to get their goods most conveniently. The idea utilises hundreds of cameras, depth sensors and artificial intelligence to recognise and monitor items customers pick up and put back. Upon entry, they scan a barcode on their Amazon Shopping smartphone app, and upon leaving, their accounts are automatically charged with the items they walk out with. 
Of course, Amazon certainly did not need to make this move into physical retail, especially considering their growing online financial performance. However, the business clearly understands the importance of a model that comprises both online and physical channels, particularly as consumers' behaviours and sentiments adjust following the pandemic. 
Also Read: 5 Steps to Build a Great Inside Sales Strategy Using CRM
Digital-led bricks and mortar
While digital offerings have provided a lifeline for both businesses and consumers amid lockdown restrictions, there are still certain items that customers prefer to buy in-store, with groceries and clothing two of the most significant categories. Ultimately, in-store grocery shopping remains the most convenient way to get items you need instantly, and digital is yet to offer a way to help customers gauge the fit, feel and quality of clothing items online. The only option is to place an order and return it if you are unsatisfied, which, as Amazon is beginning to understand, comes at a tremendous financial and environmental cost.
The brand's physical stores offer a way to combat these issues until a digital solution is established. Not only do they provide a fast and seamless way to shop for essential grocery items, but Amazon Fresh also features a station at which online orders can be picked up and returned, minimising the impact delivery to multiple addresses and round return trips have on its bottom line and the planet. 
Going forward, this is precisely what the future of retail will look like. Rather than pulling all physical presence, technology and digital software need to be integrated into in-store offerings to reduce the pain points of either channel. 
Many multichannel retailers offer a similar click and collect services that help merge customer experiences across channels and create a seamless and convenient process. And while Amazon Fresh is a unique concept, we can see other brands making similar moves with Scan and Go services and self-checkouts. 
By embracing and leveraging the technology available, brands can make the most of their multichannel models, whereby online and offline routes are not separate entities but rather a way to boost business prospects through greater presence, frictionless processes and an overall better buying experience for the customer.