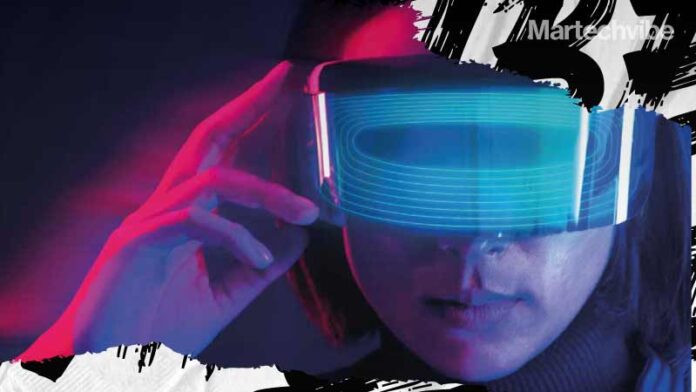 The countdown for the Vibe Martech Fest (VMF), the must-attend Martech event for industry leaders, marketers and influencers, has begun. For the last three years, the event has occupied a prestigious position on marketers calendars as the undisputed resource on MarTech, addressing the needs and concerns of marketers at every stage of Martech maturity in the Middle East region and beyond. 
VMF UAE, taking place on September 7 and 8, puts together a fantastic line-up of sessions covering a wide range of topics such as customer experience, personalisation and marketing transformation. Sir Martin Sorrell, founder and executive chairman, S4 Capital, is one of the keynote speakers.
Has the CMO's role transformed forever?
Proven marketing strategies are no longer delivering results, forcing marketing to engage consumers with an entirely different approach. The panellists Aimee Peters, Group Head of Marketing and Corporate Communications, Mashreq Bank, Lianne Braganza D'sylva, CMO, Cigna Insurance, Nandakumar Vijayan, Director – Marketing and Communications, Lulu Group International, Jen Brown, Director of Marketing, Sprinklr,  will evaluate the changing role of the CMO amidst crisis and beyond. 
The rise of CIO and CMO relationship: Powerhouse for digital transformation
This session will throw light on the successful C- suite collaboration and the challenges they face.Panellistss Jayakumar Mohanachandran,  Group Chief Information Officer, Easa Saleh Al Gurg Group, and Maria Gedeon, Chief Customer and Marketing Officer, Chalhoub Group, will discuss how CMO-CIO collaboration is turning Big data into big business.

Electricity and Flow
In a hyper-connected, distributed and digital economy, improving the stakeholder experience will require new design thinking based on the principles of flow. The new currencies that matter most in a decentralised and digital-first economy are speed, personalisation and intelligence at scale. Attend this session, to hear Vala Afshar's, Chief Digital Evangelist, Salesforce, insights.
Ascendant stories: Lessons from the digital-first leaders and their success mantra 
Hear from the digital-first leaders Waseem Sayegh, Head of Product Marketing, TIKTOK,  Haris Khan, VP- Growth, Rain, Guil Rodrigues, AVP Customer Experience and Design Lead, Payit by FAB, Karen Cordeiro, Head of Marketing- B2B, The Entertainer who embraced marketing technology to fast track their business growth. Their ability to leverage digital tools has become critical for businesses to survive the ongoing crisis. They will share unique insights, lessons that helped them unlock growth. 
CX Panel: Conquering real-time customer experience: The biggest driver of success
Customer service is considered to be the most important factor leading to success, however, many brands are still behind the curve. Mathew Horobin, Brand and Digital Head, Abu Dhabi Airports, Mai Cheblak, VP- Group media and Social, Emirates NBD, and Bechir Omran, Director of Growth, holidayme, will share insights on delivering personalised customer experience throughout the channels, winning strategies for leveraging customer data for ideeper gaining long-term loyalty.
Reimagining Loyalty in the Hyper personalised world
Panellists Antonio Ricciardi, SVP Consumer Intelligence and Engagement, Etisalat, Tarek Barakat, Marketing and E-commerce Director, Beside Group, and Kashmira Motiwalla, Head – Loyalty, Majid Al Futtaim Holding LLC will discuss how to construct strategies to meet and exceed the ever-evolving customer expectations with personalisation as the focal point.
Omni-channel transformation: The winning formula for the retailers 
The pandemic has shifted consumers from in-store or eCommerce to a 'shop anywhere' model. Panellists Samer Saad, Regional Lead, AppsFlyer, Daniel Gomez, Chief Digital Officer, Al Malki Group, Shyam Sunder, Marketing Consultant, will discuss how to develop and optimise omnichannel investments, how customers can receive a seamless buying, brand experience across all channels, deliver relevant, personalised offers and recommendations.