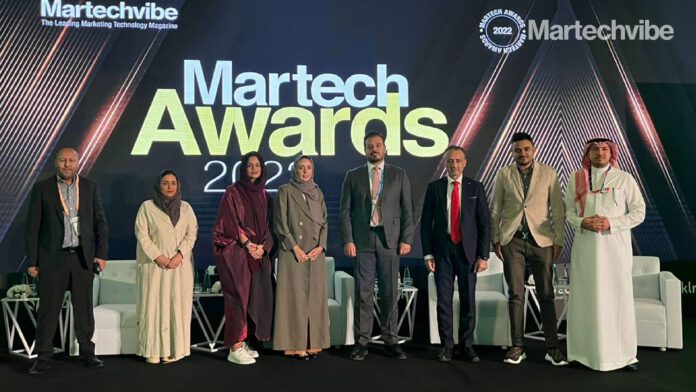 Marking the end of the Vibe Martech Fest's Kingdom of Saudi Arabia edition was the annual Vibe Martech Awards (VMA) ceremony at VOCO, Riyadh.
With a mission to recognise the extraordinary achievements of the region's marketing professionals, the awards provide an annual distinction for the visionaries pushing boundaries in the martech community.
VMF KSA honoured awardees across two categories this year, the Martech Champions awards and the Women in Marketing award, acknowledging KSA-based brands' extraordinary achievers and game-changers using technology to redefine marketing and CX. Presented by Amjad Al Sabbah, Regional Director – KSA and North Gulf at Sprinklr, these awards advance the region's marketing innovation and technology agenda.
Winners of the Martech Champions award included Ahad Nihal, Aziz Amine, Dr. Sobhi Agha, and Abdulelah Basyouni. The Martech Champions awards recognise leaders driving the region's marketing landscape towards excellence.
Ahad Hamza Nihal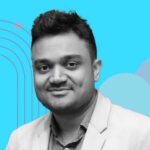 , Director of Marketing and Sales at Majid Al Futtaim KSA, believes in being the best at whatever he does. Nihal has worked for more than ten years as an advisor to UHNI. His cross-cultural approach and command over international communication are his strong suits. He possesses strong business development and research experience in retail, F&B, real estate, and government projects.
Aziz Amine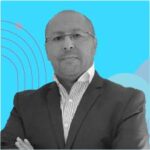 , Group Vice President of Marketing at Virgin Mobile – KSA, is a telecommunication professional and dynamic marketing strategist with a successful track record in Europe, North Africa, and the Middle East. Amine is a passionate change-agent who drives innovative business strategies and process improvements from ideation to implementation. He has been a consultant and advisor with large MVNO companies (Lycamobile & Lebara) in France. He has over 25 years of experience within the telco industry as a Marketing Director, Segment Director, Sales Director, Commercial Director, Managing Director, and Start-up Founder.
Dr.Sobhi Sulieman Agha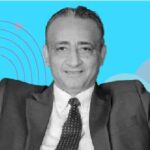 , Group Chief Marketing Officer at SAB Investment, has a PhD in International Economics and an MBA in Real Estate Development. Agha has demonstrable brand development and product success capabilities and expertise in traditional and digital media marketing strategies. He blends an insightful, passionate, and creative approach with effective team leadership, people management, and networking skills.
Abdulelah Bassyoni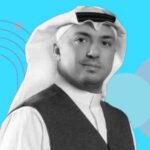 , Group Chief Marketing Officer at Tiqmo Alajlan Group, brings nearly 23 years of management, marketing, communications, and sales experience specifically in digital marketing, branding strategy, advertising, and people management. His experience spans several sectors like banking and finance, retail, and sustainability. He is passionate about strategically developing and sustaining corporate messaging in a manner that resonates well both publicly and among internal stakeholders as a means to build brand equity.
VMF KSA recognised women's contribution to using technology to serve customers better by setting up the Women in Marketing awards. This year's winners were Hala Ragheb, Ghadah Altalal and Ghada Othman.
Hala Ragheb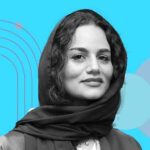 , Marketing Manager at Alhokair Group, is an accomplished marketing professional with previous experience as a marketing executive, leasing specialist, and leasing executive. Hala has completed her education at King Saud University and has licenses and certifications in the art of negotiation, marketing information, and research.
Ghadah Altalal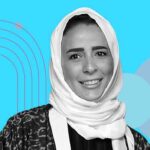 , Marketing Director at Tamimi Markets, is known for her domain expertise. Before working at Tamini Markets, she worked as a brand manager at Colgate Palmolive mid-level for more than five years. Her role as a brand manager in the oral care category enhanced her marketing and innovation skills to dive deep into consumer psychology. As a Marketing Director, she manages the right marketing mix in the GCC market using social media and other digital platforms to shout the brand and grow equity.
Ghada Othman Alrumayan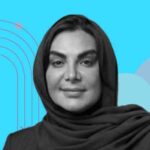 , Group Chief Marketing and Communications Officer at Roshn, is a driven strategic leader. She has 20 years of experience strategising and leading cross-functional teams to bring about fundamental change and improvement in strategy, process, and profitability – both as a leader and expert advisor. Ghada is an innovative problem-solver with a proven track record of initiating and delivering sustained results and growth across various sectors, including banking, commerce, health care, hotel, retail, service, and telecommunications. Ghada was unable to attend the ceremony but her colleague Noor AlNaboud accepted the award on her behalf.
After the success of last year's virtual edition, Vibe Martech Fest was successfully held as an in-person summit in KSA. More than 150 delegates attended this two-day event.
Sprinklr was presenting sponsor for VMF KSA's second edition, and Tealium, Zoho, Epsilon, ValueFirst, Sitecore, and Pixis were gold sponsors for this event. MoEngage, Microsoft, Reprise, Optimizely, and SAS were silver sponsors, ZIWO was the exhibitor sponsor for this event and the media partner for this event was Eye of Riyadh.