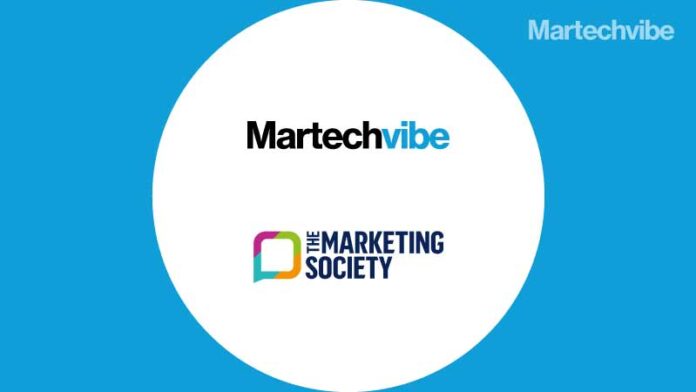 The Marketing Society, a global community of over 2500 senior marketers, announced its strategic partnership with Vibe MarTech Fest (VMF), the Middle East's first, largest and most credible marketing technology summit for senior marketing, CX and IT professionals. 
Together, they will host an exclusive roundtable discussion at VMF on 8th September. In this session, key participants will be invited to discuss how the pandemic has changed the way marketers do business. Each group will be given a key theme like Personalisation, Customer Experience Management, Content & Social Media, Data and Analytics and Redefining Loyalty. Through the free-flowing conversations, participants will explore how the subject has changed over the last 2 years, actions of leading companies and predict future trends. 
Also Read: What's in Your Stack? B2B Enterprise Tech Edition
"It is our mission to empower marketers with vital insights on martech. This roundtable and the wider conference will deliberate on many key themes which are redefining marketing," Ravi Raman, Publisher of Martechvibe.
"We're excited to be teaming up for this year's Vibe MarTech Fest. We're committed to help marketing leaders make an impact, and we're excited for this opportunity to help continue to think, grow and connect as a community in the region," said Alasdair Hall-Jones, Acting Commercial Director, The Marketing Society.
The Marketing Society works towards knowledge sharing and sharing best practices. The global community includes leading marketers from the world's best brands including Amazon, Accenture, Bloomberg, IBM, Google, LinkedIn, TESCO, Snap inc, Unilever, and many more. 
Vibe MarTech Fest (VMF) will host its fourth edition on 7-8 September at the Address Sky View hotel in Dubai. The conference works towards adoption of Martech by educating, enlightening and inspiring the CMOs of the Middle East and Africa region. It is powered by Martechvibe, the Middle East region's only and the world's fastest-growing media platform dedicated to MarTech & AdTech.
More information about the event – https://vibemartechfest.com/