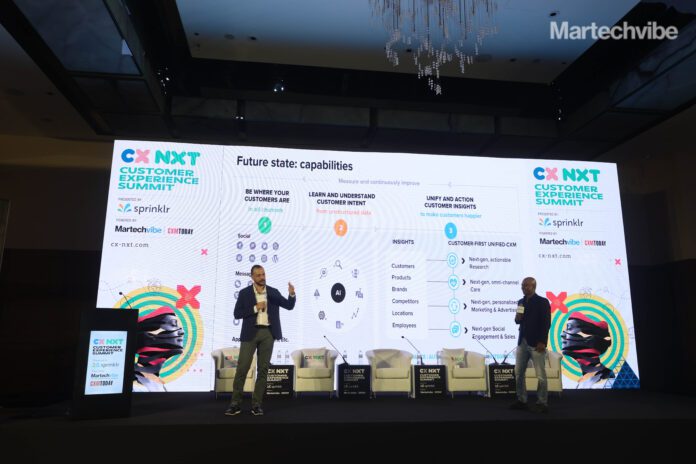 Founder and CEO of Sprinklr Ragy Thomas was a keynote speaker at CX NXT – the customer experience summit, where he spoke about the future of customer experience. Moe Abeidat, Vice President of Technology at Aramex, joined Thomas to share his insights on unifying the company's channels.
Ragy Thomas is the founder and CEO of Sprinklr, the global leader in Unified Customer Experience Management (Unified-CXM). Thomas has one vision: if you create new experiences with no friction, customers will be happier and more loyal, resulting in reduced go-to market costs and increased revenue.
He asks companies to think of their brand as a building where the windows and doors are access points for consumers. A customer can come in from any place—this is your digital edge. He says the edge is where everything happens: all your opportunities are there, and all your risks are there.
Thomas explains the movement from the current state of brand-centric reality to the inevitable customer-centric future.
The current state – Business unit at the centre
Fragmented view of the customer by channel
Inability to understand the customer in real-time
Customer-facing functions. Siloed in each business unit and market
The future state – Modern front office architecture with unified customer-facing operating systems for the edge
Unified channels
Deep and real-time understanding of the customer
Unified across customer-facing functions, markets and business units
"If you're a big company, you are siloed by business units, by market, and by customer-facing functions. You need to be able to do CX and market on digital modern channels. The only way to get it right is to flip the edge and bring customers to the centre—that's how you unify CX," says Thomas.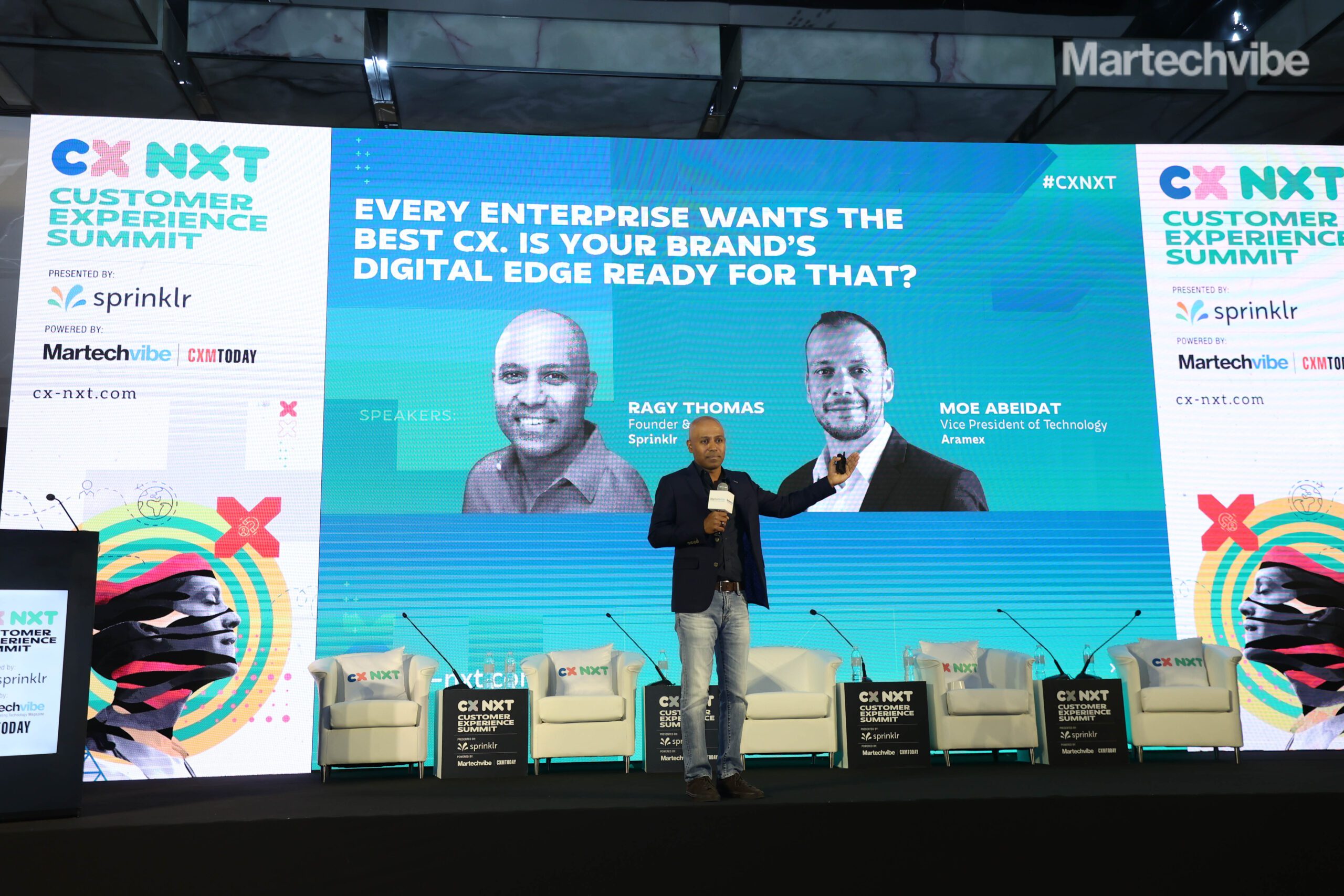 Moe Aeidat, Vice President of Technology at Aramex, a customer of Sprinklr, joined the conversation with his insights on the new digital edge. Explaining work at Aramex's contact centre, he says scalability is a major challenge.
When customers kept asking, "Where's my shipment? We realised our edges were fragmented," says Abeidat. Now, with Sprinklr, 95% of cases are handled, and things are streamlined. He says this won't have been possible without unifying.
Aramex went from deploying different tools for different channels and having multiple teams to unifying it all. The consumer wants immediacy, and after unification, the response time has drastically reduced.
Thomas concluded with his door analogy, saying companies must always have a digital door open 24*7 with an AI-enabled bot that can handle a volume of customer queries equal to five representatives. According to Thomas, this frictionless offering is what the future of customer experience holds.
If you liked reading this, you might like our other stories
Can CXOs Be the Next CEOs?
CX NXT Celebrates CX Strategy Stalwarts