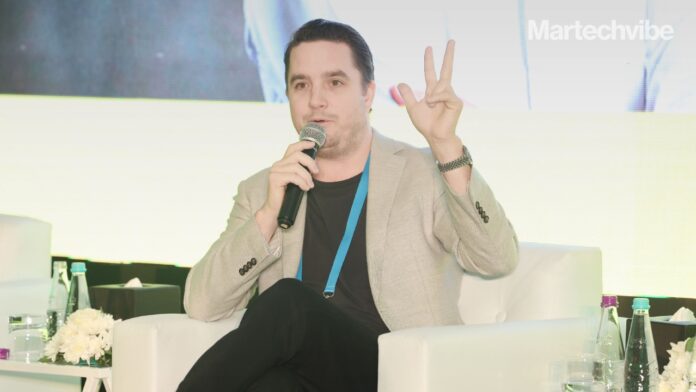 #VMFKSA

Understand what your pricing and bundle is going to be, suggests Vilhelm Hedberg, Founder of ekar, as he shares his experience with subscription strategies

ekar is the Middle East's largest personal mobility company providing users on-demand access to thousands of car-share, subscription leasing vehicles, and other mobility options, all within its 'Super App.' But before becoming a super app, it created a paywall that Vilhelm Hedberg, Founder of ekar, calls – a mistake. He recounted a company decision made seven years ago, which proved to be too ahead of its time to succeed.

Hedberg was speaking at Vibe Martech Fest's Saudi Arabia edition, discussing the iterative process of finding a subscription model that works to make customers comfortable and achieve business goals.

ekar grew from a 15-vehicle pilot program with Etihad Airways to a multi-country service with thousands of cars, around 300,000 members who have booked 1.8 million trips, and over 120 employees. Today, ekar offers an app without a subscription, subscription rentals designed during Covid19 and a peer-to-peer car-sharing option.

"Subscription-based car leasing has relatively low barriers to market entry compared to peer-to-peer or free-floating car-sharing. While governments in the Gulf heavily regulate car-sharing operations, subscription leasing has more flexibility. That said, not all subscription leasing companies are created equal," said Hedberg.

"Subscription leasing requires long-standing and trusted partnerships with car rental and leasing companies to aggregate car menus. ekar has the largest menu of subscription leasing cars in MENA and relies upon its long-standing partners to ensure their fleet's availability."
Hedberg's advice for entrepreneurs initiating a subscription model includes;
Understand your Bundle: Look for a product-market fit, and determine what customers will be comfortable paying for that offering.
Crack the Pricing: Decide if you want to use a subscription model as a combination or the only way to use the products you offer.
At ekar, we say, 'Don't buy a car – that's a big investment. You can change your cars like you change your clothes." But the decision to have a subscription-based plan can come with hidden costs, warns Hedberg. ekar is tasked with the costs of maintaining the assets (cars) it uses for rentals. "You need to consider that because your business model itself could fundamentally change," he said.
Three is a Magical Number
Hedberg has a piece of advice for marketers to skip to a new level of marketing in the digital world. "Understand the ratio of LTV (Lifetime Value) to CAC (Cost of Customer Acquisition). You should get three dollars back for every dollar you spend," he said.
He suggested enterprises looking to begin their martech journey start with third-party marketing companies with a strong focus on performance marketing. "Once you understand your user base, consider bringing a robust team onboard."