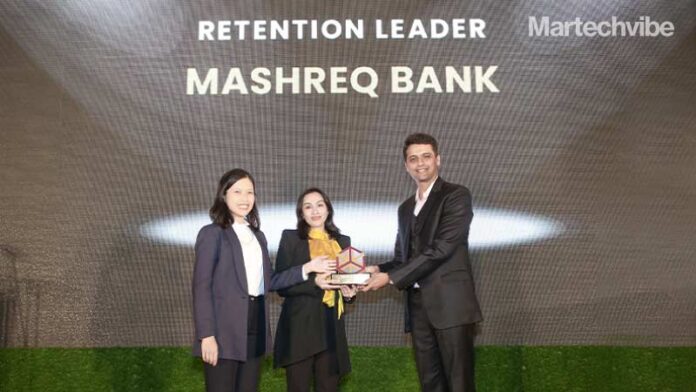 What makes your customers churn, and how can you solve this challenge? More than 80% of CMOs in the Middle East are planning to invest heavily to improve engagement with their users, says Hetarth Patel, Managing Director – UAE & Vice President MENA at WebEngage.
In an exclusive award ceremony in Dubai last week, Martechvibe acknowledged 30+ enterprises in two categories – retention and loyalty to celebrate the teams using marketing technologies to further their strategies. WebEngage, the full-stack retention operating system for consumer businesses, presented the Retention awards.
We caught up with Hetarth Patel, Managing Director of WebEngage, UAE and Vice President of MENA, to talk about what's in store for retention strategies in 2023.
Excerpts from the interview;
Congratulations on the new role; tell us about your priorities and plans.
I have been meeting several organisations over the last month and a half in the Kingdom of Saudi Arabia, the UAE, South Africa, Egypt, etc. I've realised that 80 per cent of CMOs, CEOs and the board of directors are planning to invest heavily to improve engagement with their users.
My priority is to help all these brands have the right marketing technology in place to create personalised experiences and engagements for their users.
What are the main reasons customers churn, and what makes them repeat users? How has this changed in the last three years?
Customers churn for multiple reasons: price point mismatch, bad experiences, unresolved service requests, etc. If I am a marketer and don't understand my customers properly, I'm not analysing my customers' behaviour well.
I may be bombarding my customers with generic messaging, making them churn. So, if customers want to have a long-lasting relationship with a particular brand, they need their experience to be personalised. Here, the engagement with the brand is more intimate – based on individual customer behaviour, interests, etc.
What advice would you give marketers trying to deliver personalisation while keeping up with looming changes in privacy regulations?
A number of people have talked about privacy, which is a rather broad term. I think there will be a cookieless future in the next year or perhaps a couple of years down the line. In such a scenario, first-party data, or data which comes straight from the customer, is the most important thing.
If the organisations or the brands collecting this data don't abuse this trust after collection, I don't think the customer will have any problem with their data being used, especially if it is being used to improve the quality of life or for better campaigns.
What technologies are at play in the backend to ensure individualised customer engagement in digital experiences? Give us an overview.
Organisations need to have their house in order with the help of data. With the right customer data platform, by collecting data from different sources online and offline and then unifying it – organisations will be in a better place to understand the customer.
The second technology must create actionable insights on top of this data layer to create personalised engagement.
The third technology at play is the engagement builder. It could be called the customer journey builder, where you can create an individualised journey for every customer.
What technologies do you see disrupting the retail space in 2023?
From a retail perspective, the omnichannel experience will be the disruptor. If I analyse the customer's data from online channels and serve customers at the store – that is an interesting case. Alternatively, I can go to the store and, later on, buy using an online medium.
Brands that create an evolved engagement that combines offline and online data and makes it seamless to transact via offline and online channels is something I'm looking forward to picking up pace in the retail sector in the next couple of years.