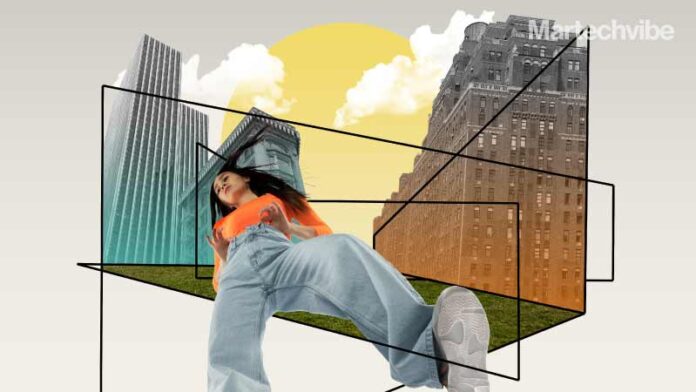 Eighty six per cent of buyers are willing to pay more for a great customer experience. It is proving to be a key differentiator and brands are struggling to meet the rising customer expectations.
CX NXT – a virtual event focused on CX, personalisation and service is set to take place on November 15-16, 2021. It will bring together CX experts, world renowned consultants and marketing leaders.
Experts agree that the new standard of CX will need cross-functional teams to come together to deliver to customer expectations. Over two-thirds of brands now compete mainly based on customer experience up from just 36 per cent in 2010. CX affects impulse purchases – 49 per cent of buyers make spontaneous purchases after a more personalised experience.
Produced by Martechvibe, the Middle East's only media platform focused on CX, Marketing Technology and Innovation, CX NXT has an unmatched lineup of experts. Speakers include Adrian Swinscoe, CX Expert & Author of PUNK CX, Stacy Sherman, Founder at DoingCXRight, Steven Van Bellegham, Customer Centricity Expert, Colin Shaw, Customer Experience Pioneer, Alex Genov, Head of Customer Research at Zappos, David Boucher, Chief of Service Excellence at Aster DM Healthcare, Paschalis Petalis, Head CRM & Service Delivery at Abu Dhabi Commercial Bank, Olga Budieri, Global Head of Customer Experience at Aramex, Russel Bacha, Head of Technology & Loyalty at Virgin Megastore, Andrea Prazakova,  Senior Vice President Customer Experience at Mastercard, Sumit Srivastava,  Commercial Director at Virgin Mobile, Kartik Bhatt, Chief Operating Officer at Sharaf Retail, Junofy Anto Rozarina, Behavioural Economist and Lecturer at University of Zurich and Patrick Fagan, Behavioural Scientist and Co-founder at Capuchin Behavioural Science and many more.
Broadcast live in a newsroom format, this two-day virtual event will be attended by over 400 professionals from the Middle East region. Sessions will also be available on demand for selected delegates.
HCL joins as a Presenting partner. Tealium, Freshworks and Zendesk come onboard as Gold sponsors.
For more information – https://cx-nxt.com/