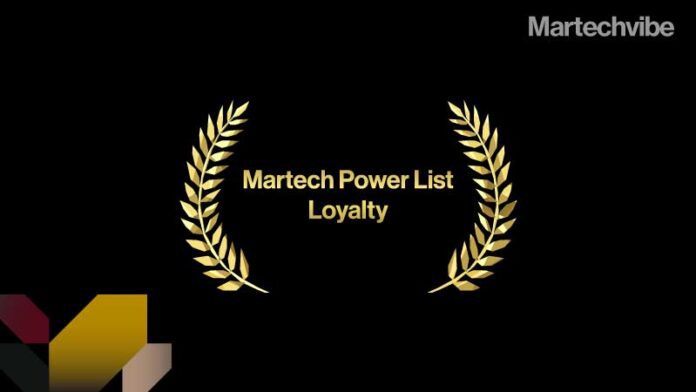 The editorial-led awards show will take place on Dec 15 at Palazzo Versace Dubai. The Martech Power List celebrates individuals and enterprises leading the charge via loyalty strategies that are driven by data, and powered by technology.
Martechvibe in partnership with Epsilon, outcome-based marketing technology company, will honour marketing leaders in the Middle East who are leveraging technology to achieve success in loyalty programmes. This unique awards ceremony celebrates leaders and institutions for their achievements.
Today, loyalty is at a premium, making retention the top priority for forward-looking marketers. An effective retention strategy and loyalty incentives must go beyond transactional benefits. It must forge a deeper relationship with the customer and put  it above the competition. But are marketers able to do this effectively?
Ashish Sinha, Managing Director: Epsilon – India, APAC & MEA explained that "Brands in the Middle East are tech-savvy, and are hungry for what's next – which is why they have made innovation in loyalty more than a buzzword, and are ensuring it drives real value for customers. This will naturally lead to happy customers as well as growth for brands."
"We hope to give participating loyalty marketers a chance to interact and learn from each other, as the industry makes strides in driving true value for customers. The loyalty marketers here know their brands and consumers better than we do. Our job is to become enablers to these leaders in Loyalty. At the root of it, we are a brand & customer engagement platform. Our job is data hygiene, governance and ensuring that data is captured in a privacy-controlled way. A brand is then ready to leverage this data to its fullest and offer deeply personalised experiences to consumers. Our role is also to ensure that performance is monitored and reported transparently so that brands can measure how their marketing strategies deliver on defined outcomes."
Epsilon is a presenting sponsor for the Loyalty Leaders Award.  The award celebrates brands and individuals that lead intelligent loyalty programmes that work towards common business development goals across departments. For the customer, these rewards aren't purely transactional but add value on a rational and emotional level. Led by the Martechvibe editorial team and a panel of experts, winners were selected based on innovative use of technology and proven results.
The winners will be facilitated in an exclusive award gala that will take place on 15 December at Palazzo Versace Dubai and will be attended by more than 100 industry leaders.