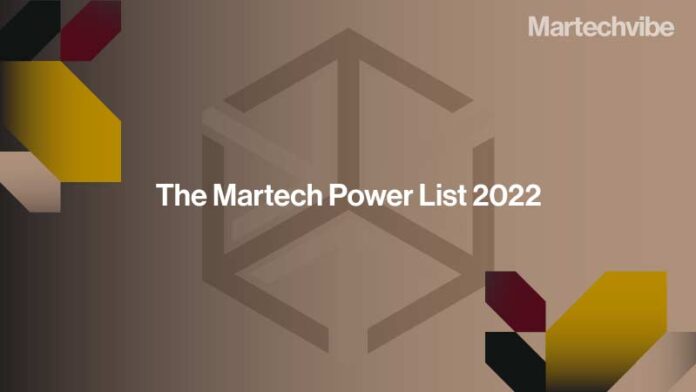 Martechvibe will honour 30+ enterprises leading the change via loyalty and retention strategies driven by data and powered by technology. Epsilon and WebEngage are presenting sponsors for the Martech Power List for loyalty and retention, respectively. 
The Martech Power List will be announced on 15 December, highlighting the list of enterprises in the Middle East striving to enhance customer experience by leveraging marketing technologies. The list acknowledges the efforts of enterprises teams towards improving customer journeys.  
Over 30 enterprises will be honoured for their accomplishments at a gala event at Palazzo Versace in Dubai. It will be attended by martech leaders, experts, and strategists from across the region. 
Editors of Martechvibe selected the winners of this prestigious list based on the case studies detailing how teams have used technologies to drive their loyalty and retention programmes. 
The winning enterprises will receive a Martechvibe stamp of approval alongside the Martech Power List 2022 trophy, and a chance to share their experience.  
"We look at the 2022 Martech Power List as a way of recognising the efforts of enterprises in leveraging technology and automation to strengthen customer Loyalty and Retention. The Martech Power List is a testimony to recognise those path-breaking enterprises across the region, and their endeavour to enhance the customer experience to achieve scalable business outcomes. The winning enterprises of this year's power list are leading the way in their respective industries, and we proudly celebrate their success," said Sanjay Swamy, Director, Martechvibe.
Martechvibe, in partnership with Epsilon, an outcome-based marketing technology company, will honour Marketing leaders in the Middle East who are leveraging technology to achieve success in loyalty programmes.
WebEngage, a full-stack retention operating system for consumer businesses, will honour Retention marketing leaders in the Middle East who are leveraging technology to achieve business growth.