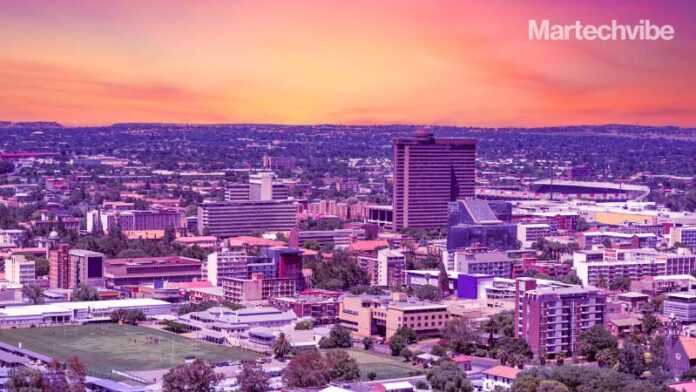 Vibe Martech Fest, the oldest and biggest martech event in the Middle East, has announced a special virtual edition for South Africa on the 3rd and 4th August, 2021.
Vibe Martech Fest has been the flag-bearer of the evolution of marketing in the Middle East driven by technology. Bringing the successful franchise to South Africa aims to lead the discussion on MarTech and set the agenda for its future region. 
VMF South Africa edition will present cutting-edge MarTech solutions with a practical approach. Addressing the needs and concerns of marketers at every stage of MarTech maturity. Over 300 top marketing and technology experts from South Africa are expected to attend this virtual event.

As in the rest of the world, the ongoing pandemic has changed customer needs in the country, prompting new strategies of engaging with consumers. Rapid digital transformation, often led by global alignment and empowered by local consumer behaviour, has spurred on the desire to invest in MarTech.
South Africa is seeing a growth in smartphone penetration. There are 38.19 million active internet users in South Africa. The migration of consumers online is an opportunity for businesses to leverage multiple data points to create advanced marketing strategies that give them a previously unobtainable level of influence over each shopper's path to purchase.

According to a report by Business Tech, in the last few years, South Africa's investment in Artificial Intelligence has also been significant with $1.6 billion invested. Local businesses can gain significant financial benefits by using AI solutions to optimise their operations.

South Africa is the 37th largest market for eCommerce, with a revenue of $4 billion in 2020. With an increase of 24 per cent, the South African eCommerce market contributed to the worldwide growth rate of 26 per cent in 2020. 
The increase in online shopping in South Africa also presents an exciting growth opportunity for retailers. To accelerate digital commerce, research indicates that it will become increasingly important to design offerings that solve specific consumer concerns and use consumer insights to strengthen differentiation. 
Speaking about VMF South Africa, Ravi Raman, the editorial director, said, "Marketers and economies across have been challenged due to the pandemic, and most forward-thinking leaders have realised that only technology supports recovery. There always was a huge interest from South Africa, and we feel this is the right time to host a virtual edition of VMF." 
The scope for the South African Martech platform to grow, at least in the next few years, is enormous, and the need to drive Martech transformation has never been greater.
The agenda includes:
— Has the CMO's role transformed forever? 
— Winning in the Experience Economy 
— Role of AI  in accelerating recovery

Tealium, Salesforce, TalkWalker and Emakina are the Gold Sponsors, and Terragon is the Platinum Sponsor of VMF South Africa.

VMF is produced by Martechvibe, the MENA only digital media brand focused on marketing technology and innovation. Launched in 2019, it is the leading authority empowering marketers with insight, information and inspiration.
Click here to register https://za.vibemartechfest.com/