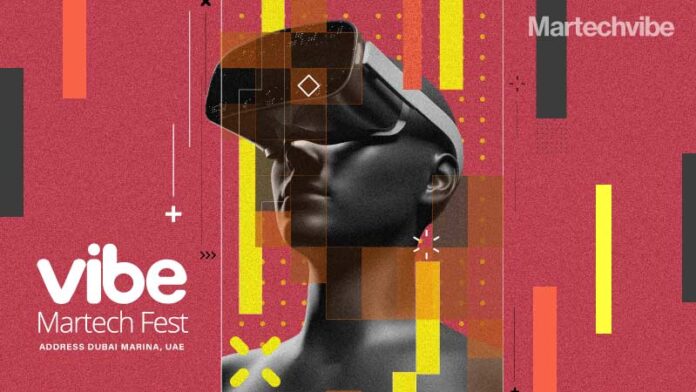 Looking for answers to your questions about MOps, maximising ROI and preparing for the Metaverse? Vibe Martech Fest approaches business challenges with real-world solutions from leading brands and veteran marketers
Marketers use data to connect with audiences, create innovative campaigns, convert people to customers, and keep buyers coming back. But leveraging data requires certain skills. Marketing has fundamentally become a technology-powered discipline, and it's leading to the rise of new kinds of marketing professionals.
According to Scott Brinker, Vice- President of HubSpot, " A marketing technologist is a technically skilled person who designs and operates technology solutions in the service of marketing. This isn't just about embedding IT services within marketing, though. Good marketing technologists strive to understand the context of the technology. They're passionate about reimagining what marketing can do in a digital world."
With the current landscape of changing consumer behaviours and uncertain economic conditions, it is critical that marketers understand how to pivot at the right movement. Laggards risk losing out to the competition.
The fourth edition of VMF ME will take place on September 06 and 07, 2022. Speakers take on challenges that marketers face, and offer practical solutions to navigate the space.
Here is what marketers can expect…
Practical strategies to drive market share through marketing operations
Darrell Alfonso manages Global Marketing Operations at Amazon Web Services and is the Author of The Martech Handbook. He has consulted for several Fortune 500 companies including General Electric and Abbott Laboratories. According to Alfonso, a good data strategy starts with measuring your data's health. Knowing the number of dupes in your system doesn't count as measuring health. It's only part of it. Build both snapshot and time series reports of your database size, marketable records, unusable data, and engaged contacts – bonus points for slicing the reports by industry, geography, and other meaningful dimensions.
Build a Single Source of Truth (SSOT)
A single source of truth (SSOT) is the practice of aggregating the data from many systems within an organisation to a single location. A SSOT is not a system, tool, or strategy, but rather a state of being for a company's data in that it can all be found via a single reference point.
Boost customer engagement using gamified strategies
Gamification doesn't need to always be a complicated tech project. Marketers will do well to use gamification in strategies like loyalty. Think about a customer accumulating enough points to cash them in for significant discounts on future purchases. First, teams need to acquire the mindset and be aware of the technologies that can be leveraged to improve the buyer experience. It could find purpose across the customer journey and fit into your engagement strategy.
Deliver a seamless product experience with customer-centricity
McKinsey found that "companies with a customer-centric, data-driven marketing and sales platform improve marketing ROI by 15-20% or more." Customer-centric marketing goes beyond just getting to know your ideal customers in order to generate leads and fill your sales pipeline. Instead, it describes a marketing approach focused not on what's best for the company — but on what's best for your customers.
Understanding loyalty mechanics based on what modern customers want
Marketers often spend billions of dollars chasing the biggest market of all: new customers. Don't miss the wealth of brand advocates and fans. Lady Gaga created LittleMonsters.com to cater specifically to her most hardcore fans. Taylor Swift has T-Parties just for a handful of her biggest fans at each concert. Amanda Palmer does secret shows where she usually gives away tickets to her biggest fans, even to the point of excluding 'new customers' from the selection process. Is your loyalty programme appealing to the emotions of repeat customers?
What does the Metaverse have in store for brands?
Ecommerce in the metaverse will comprise some $2 trillion to $2.6 trillion of the total, while virtual advertising endeavours will make up another $144 billion to $206 billion, McKinsey said in a recent report. Digital marketers need to be kept up to speed with the latest technological developments. This includes understanding the metaverse and its full potential. Learn how to prepare your brand for the rise of the metaverse economy or end up losing out to the competition.
For more information, visit vibemartechfest.com