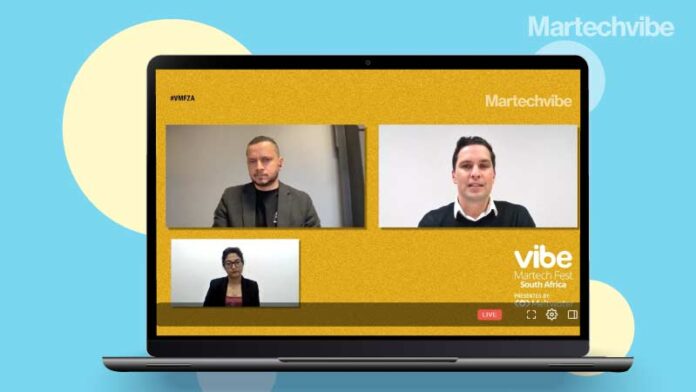 Around 63 per cent of people in South Africa are researching brands and products online. Is your campaign designed to optimise multi-device marketing?
Finding yourself without your mobile phone is the modern equivalent of being naked in the street.
Day 1 of #VMFZA, Francois Viviers, Group Executive: Marketing and Communications, Capitec Bank, South Africa and Peter Fortune, Head of Digital, Pep, South Africa took the stage to talk about how marketers can leverage these new behaviours to optimise their campaigns.
Modern customer journeys are neither linear nor dedicated to a single device. Can marketers deliver the right message across multiple devices without losing the link?
Multi-device marketing refers to identifying customers across various devices and serving ads and information designed to render seamlessly on any devices they are using to access the web. Marketers can personalise visitor experience for different devices. Device intelligence gathers hundreds of data points from the device, network, connection and location.
For example, you could have a campaign that only targets iPhone users, or another that is more suited for a tablet browsing experience. You can use the predefined conditions to simplify usage or custom code to suit your needs.

Fortune wants marketers to ask themselves – is your site and platforms operating efficiently across device compatibility, browser, etc? Are you taking care of internet speeds?
South Africa has the second highest mobile phone connectivity in the world, says Fortune. This means that the audience is a mobile-centric market, and consumers are tech savvy. Brands that aren't focussing on a mobile-first design approach risk the chance of losing out to the competition.
"Especially in the South African context, using mobile is not just another channel – it is an obvious channel. It's the way people run their lives," said Viviers. There is a programmatically shift. Consumers are doing everything online; from ordering food to booking a taxi, and engaging with friends. "The key insight is that this technology in itself is an enabler for everything else you have. So, from a marketing point of view, how do brands become a part of the consumer journey in a way that it's relevant and meaningful?"
"There's a huge shift towards digital platforms as a whole and even social media, as customers are engaging with us on social media and websites. But they also engage in various affinities, such as product research and brand discovery," said Fortune. "In fact, the major shift in South Africa as a whole, around 63 per cent of people in South Africa are researching brands and products online, before the actual purchase, which proves that the purchasing journey begins online," he added.
As a bank, Capitec got the opportunity to help onboard consumers to digital who earlier showed resistance. In the pandemic situation, it helped those who could no longer access physical banks. The pandemic led to a digital acceleration for consumers but brands had to keep up and use the push. The next change in behaviour could be around the corner – brands need to learn to be agile to keep up.