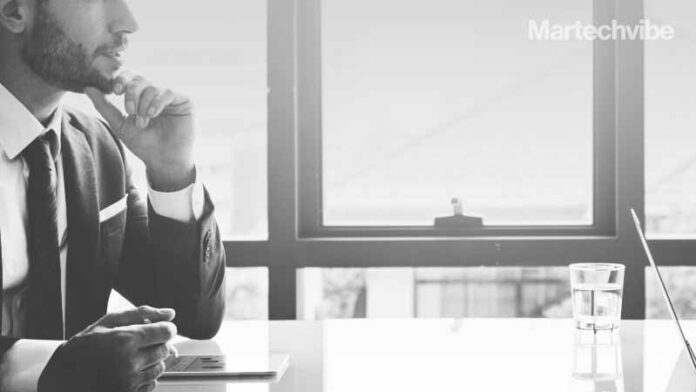 As South Africa faces a long road to economic recovery, value perception to maintain customer retention will be crucial
Although South Africa recovered from its longest recession in 28 years, experts predict that its economy will hit pre Covid-19 levels only by 2025. According to Statistics SA, 216 liquidations have been recorded in March this year, and the numbers indicate a 49 per cent increase compared to March 2020.  Meanwhile, customer behaviour change has created a need to rethink business strategies. Experts recommend the use of social media management tools, such as Hootsuite, to track the increased customer interactions on online platforms.
A McKinsey report states that about 79 per cent of South Africans have embraced new shopping behaviour in terms of value, convenience, variety, and shopping experience. Customers are also heavily dependent on eCommerce, causing an increase in online retail stores. Experts reckon that South Africans have learnt to adopt habits of saving money. 
Being less predictable, consumers are seen to be driven by price. According to Euromonitor International, all purchase decisions and brand loyalty are driven by value for money. The report also indicates that many retailers launched private label products with different price points to sell at the lowest possible cost to customers. In recent times, competition has been in dangerous waters, and the value of perception has never been more crucial. With positive brand perception, customers are likely to bring in new people to their favourite brands.
Value perception is not always based on logic. A rumour or a hint of paranoia can cause negative brand value. Take Coca Cola, for instance. Their packaging changed the consumer experience in 2012. The brand suffered repercussions when some consumers stated that the soda tasted differently in the new packaging that featured polar bears. Although the soda recipe was unchanged, the brand spent a long time fixing its value perception. 
There is always the risk of overdoing it. The overinflated perception of value can develop over expectations among consumers leading to an underwhelming result. The 2017 Fyre Festival fiasco demonstrated a variety of marketing tactics is a good example.   
South African brands like Pep, Truworths, and Ackermans were known for their customer satisfaction business values in 2019. Today, raising the value of perception is a pressing requirement across all brands to stay ahead of the competition and increase revenue. Experts lay out five strategies to boost value perception and achieve a successful turnout.
Also Read: Is South Africa MarTech Ready?
Provide Actual Value
While value perception requires good marketing skills, brands should not compromise in providing quality service. Misleading customers might cause an increase in churn rate, but brand loyalty will be lost, ultimately leading to a loss of revenue growth. Experts recommend focusing on the actual value of the product or service and highlighting them for higher retention and securing loyalty. Maintaining the perception and continual quality delivery is the right way to retain customers. 
Prove Brand Value
While proving brand value is an obvious task, not all companies achieve success. Free trials are considered to be the immediate demonstrations of "proof of concept", but there are other methods of money-back guarantees and authenticity proof that customers might want. Assuring customers that their purchase is a valid state of the art solution or product and not a copycat is necessary as knock-off companies increase  in number across industries. A well-written case study with measurable results is another strategy to ensure proof of value.
Transparency
Distraught by the economic recession, transparency is the best way to gain trust and recurring revenue. With trust, brands can expect loyalty even when competitors decrease their prices. For instance, talking about business struggles and failure along with milestones and customer review analysis can help with value perception and gain customers for the long haul.  Being open to criticism is essential. Companies can ask customers for feedback by using a help desk software and conducting surveys, polls, or a direct line of questioning. 
Drawing on Emotions
A sophisticated approach to draw on customer emotions is to focus on exclusivity. For instance, a brand promises a discounted price but the customer will first have to sign up for a subscription or become a member of the brand club. Bonus offers within the different levels of membership can also do the trick. Aligning exclusivity to the customer's core values is a good strategy to increase brand perception. 
Sentiment analysis is a technological solution that helps companies gauge value perception. For instance, KFC leverages meme and pop culture iconogragrapy to boost their brand value perception. The method is instilled in social network monitoring and marketing campaign management. Depending on the nature of the campaign, customers react to the ad content that helps the brand generate better content creativity, thereby increasing their brand perception and revenue.
Personalisation Within Value Perception
The emotional factor and personalisation are deeply connected to enhance the value perception of businesses. According to Epsilon research, 80 per cent of customers base their purchase decisions on the personalised experiences provided by a brand. Most global brands such as Netflix, Sephora, and Coca-Cola are heavily investing in personalisation. A SmarterHQ report indicates that over 60 per cent of customers stop purchasing from a brand on not being satisfied by the personalisation experiences. As a result, value perception greatly diminishes. During a time when all businesses across industries hold customer demands and customer experiences as their core business values, demonstrating personalisation as their main customer objective is beneficial. Additionally, brands can leverage live chat software to offer quick one-on-one customer support.
While the South African economy remains vulnerable, companies are scrambling to make better, effective strategies. Now more than ever customer retention is more crucial than acquisition and customer experience is the core of every strategy. Undoubtedly, shaping value perception is key to keeping businesses afloat.