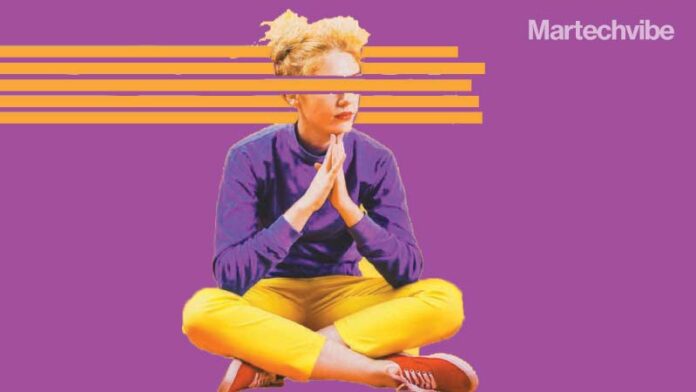 The upcoming CX NXT virtual event is bringing together some of the world-renowned experts for insightful sessions you wouldn't want to miss
It's no surprise that customer experience (CX) has become the focal point of all marketing strategies and business decisions. While marketing leaders are leveraging new technological advancements, CX NXT, the virtual Customer Experience Summit, will demonstrate how technology, strategy, culture, and innovation can satiate ever evolving customer expectations.
The Key Themes
Who owns customer experience? It is important to discuss the CX culture in organisations as it plays a major role in deciding the experiences that the company can deliver to its customers. Understanding the value of CX even among employees can contribute to the success of a CX strategy.
Are in-store experiences a thing of the past? Definitely not. CX NXT looks at the evolution of leading retailers and analyses their winning customer engagement strategies. The use of CX technology can provide several opportunities but a seamless integration and the elimination of data silos is critical.
Finally, how effective are the new marketing plans? Martech solutions have the potential to enhance CX understanding and insights. Marketers are using them to create multiple pathways for more personalised experiences, but how efficient are they turning out to be?
CX NXT is bringing world-renowned CX experts including Colin Shaw, Steven Van Bellegham, Stacy Sherman, Alexander Genov, David Boucher, and Adrian Swinscoe to share their insights, exchange notes, and prepare for CX success in 2022 and beyond. Here are some sessions that will shed light on the biggest CX questions and challenges.
Experience and loyalty
It's time brands connect CX and loyalty strategies with customers through emotional design, and demystify business churn. Learn more about combining interaction and product experience along with improving your brand perception for a successful CX strategy in the panel discussion, moderated by CX expert Adrian Swinscoe.
Swinscoe is known for his bestseller, How to Wow: 68 Effortless Ways to Make Every Customer Experience Amazing, and he also published Punk CX in 2019. The CX consultant with over 20 years of experience also serves as an advisor for brands, including Apple, Freshworks, Harper Collins, Shell, Diesel and Olympus.
The panelists include David Boucher, chief of service excellence, Aster DM Healthcare, UAE; Paschalis Petalas, Head CRM, Customer Experience, and Loyalty, Abu Dhabi Commercial Bank, UAE; and Andrea Prazakova, Senior Vice President CX, Mastercard, UAE.
Let's get personal
Discussing technological advancements to help brands deliver a hyper personalised CX in real-time are Sumit Srivastava, Commercial Director, Virgin Mobile, UAE; Russel Bacha, Head of Loyalty and Technology, Virgin Megastore, KSA; and Kowshik Bhattacharjee, Head of CX, Medcare, UAE, in the session.
They will talk about creating strategies that make use of personalised interactions to help customers achieve their objectives, and about detailing user behaviour, which would lead to personalised interactions to help customers achieve their objectives.
Psychology of effective customer experience.
Why do people buy things? Understanding customer behaviour plays a pivotal role in brand growth and revenue. While CX is at the heart of every business strategy, it is due to the dynamic nature of customer behaviour. Demonstrating deeper insights of customer behaviour is behavioural scientist Patrick Fagan. Author of Hooked, Fagan is a part-time marketing lecturer of consumer behaviours and psychology at multiple universities in London. He is the consumer psychology consultant for brands such as eBay, Vodafone, and Trainline.
The elusive customer emotion connection using technology
Catch Colin Shaw, CX Pioneer, in his keynote session, where he connects the dots between customers, emotions, and technology. The Founder and CEO of Beyond Philosophy, has also authored seven bestselling books on CX. He is also the co-host of the Intuitive Customer podcast, and a commentator on CNN, BBC TV, NPR, and LBC among others.
Transforming contact centre
Ladislau Batalha will elucidate the transformation process of contact centres in his session. He will discuss the importance of empowering contact centres to move beyond the existential identity crisis to an experience centre. He will also touch on the effective use of data in contact centres to reduce the churn in business. Batalha is the founder of Lab Experience, UAE, and the Vice President Contact Experience at Etisalat.
Some other sessions you might enjoy include a fireside chat with Stacy Sherman, Founder, DoingCXRight, panel discussions on contactless experiences and empathy in CX, and a keynote address by Alexander Genov, Head of Customer Experience Research, Zappos, USA.
Catch the virtual customer experience summit, CX NXT, presented by HCL, on November 15 and 16. For more details, visit https://cx-nxt.com/register.