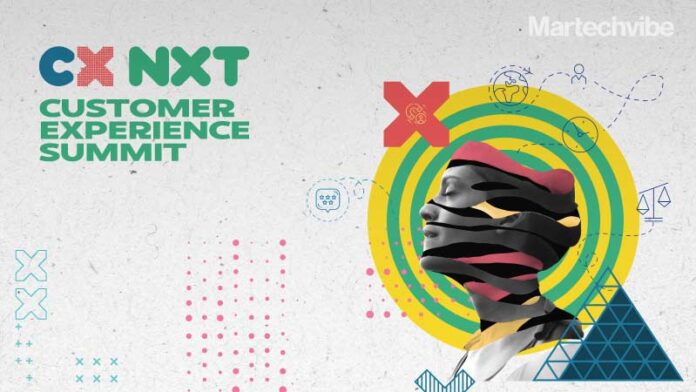 The Customer Experience Summit tracks evolving technology, strategy and culture trends so marketers can deliver engaging experiences to meet new-age customer expectations.
Following the successful virtual edition in November 2021, CX NXT 2022 is set to take the form of a two-day physical event on November 16-17, 2022. Over 200 CX leaders and practitioners are scheduled to attend.
The previous edition saw a speaker line-up of renowned CX experts including Adrian Swinscoe, CX Expert & Author of PUNK CX, Alex Genov, Head of Customer Research at Zappos, David Boucher, Chief of Service Excellence at Aster DM Healthcare, Olga Budieri, Global Head of Customer Experience at Aramex, Russel Bacha, Head of Technology & Loyalty at Virgin Megastore, Andrea Prazakova,  Senior Vice President Customer Experience at Mastercard, Sumit Srivastava,  Commercial Director at Virgin Mobile and Patrick Fagan, Behavioural Scientist and Co-founder at Capuchin Behavioural Science among others.
Customer experience pioneer Colin Shaw delivered the keynote session on The Elusive Customer Emotion Connection Using Technology where he explained how it all boils down to emotions and behavioural science.
Customer centricity expert Steven Van Belleghem encouraged marketers to become friction hunters in the customer journeys. "The challenge is to create value in the life journey of customers. And that's where the opportunity is for the next couple of years," he said.
Produced by Martechvibe, the Middle East's only media platform focused on CX, Marketing Technology and Innovation, CX NXT will bring together globally renowned CX experts, brand and product leaders in-person to share insights, inspirations and experiences. Top analysts, innovative technology providers, and marketers will come together as a community to exchange notes and prepare for CX success in 2022 and beyond.
Last year, HCL joined as a Presenting partner. Tealium, Freshworks and Zendesk came onboard as Gold sponsors.
This year's agenda will tackle marketers' challenges such as driving brand loyalty, navigating data compliance in an evolving privacy landscape, maximising the use of customer intelligence and cloud in delivering seamless digital experiences.
For more information – cx-nxt