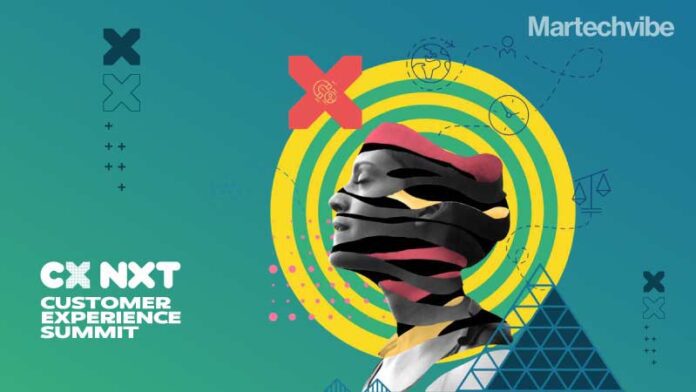 CX NXT's UAE edition will take place on November 16 and 17, 2022 at Address Marina in Dubai.
The summit will cover a wide range of topics, including customer experience, customer service and loyalty, digital transformation, customer insights, UX and analytics, contact centres, service design and CRM.
Here are some session we highly recommend;
CX Expectations are Rising. Is Your CX Toolkit Ready?
How can you anticipate, adapt, shape customer expectations and drive loyalty through CX?
Khaled Alaa El Din, Head of Experience at talabat; Khaled Nabhan, Head of Customer Experience at First Abu Dhabi Bank; Paul Herman, Vice President of Customer Engagement & Market Intelligence at Sprinklr; Zafeer Shamsudeen, Director of Sales & Marketing at Al Rawabi will participate in this panel discussion. The experts will proactively discuss delivering customer value, ensuring seamless movement via each touchpoint, and building resilience to pivot in response to evolving market dynamics. This panel will be moderated by Sanjay Swamy, Director of Partnerships at Martechvibe.
Is CX At The Core Of Your Brand DNA?
How do you want your customers to feel, think, or even mention your products or services to others? Developing your company's CX DNA with intention and purpose is the key to gaining a competitive advantage.
Dina Kahiel, Director of Mastercard Experience Centers EEMEA at Mastercard, and Abhinav Mishra, Director of Strategy at Martechvibe, will throw some light on turning customer intelligence into actions to create a customer-obsessed culture, empowering teams cross-functionally, and turning happy customers into brand advocates.
How Brands are Embracing Digital Transformation to Drive 'Superior CX'
Kunal Badiani, Senior Director, Middle East, Africa & Turkey at MoEngage, will elucidate why CX matters to organisations and what it means to deliver a super CX.
Badiani will discuss examples, processes and best practices and throw light on providing the best customer experience using personalisation, segmentation and analytics. He will also touch on the measurement and effects on branding and revenue.
A Slightly "Unconventional" Perspective On Customer Experience
Hear from Grégoire Charpe-Civatte, Group Director of Customer Experience & Innovation at Majid Al Futtaim, about an overview of the maturity of CX across the globe. The focus of his talk will be on How to win at CX: advice and strategies to deliver superior CX, and How to fail: thoughts and cases around the deadly traps.
Who Owns The Customer?
Catch Rahul Rajpal, Director of Global Customer Experience at Google Ads and Ravi Raman, Editorial Director at Martechvibe, discuss how many touchpoints you control directly.
Do you have consistency in the ones you do not? The discussion will shed light on the timeshare model, how partner relationships may negatively impact your customer experience, and solutions to bring transparency and innovation into your partner management system.
For more information, visit CX NXT.