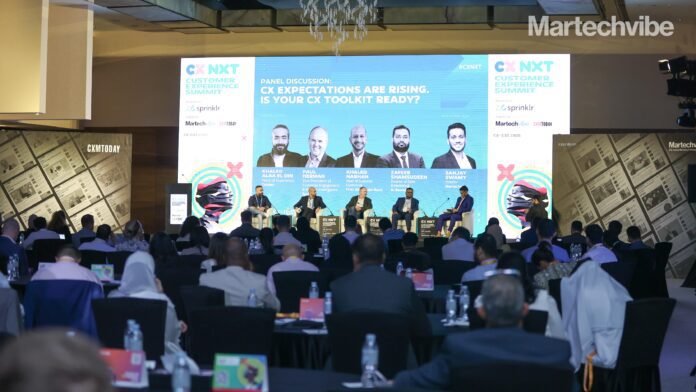 Industry leaders at CX NXT — the Customer Experience summit, shared their experiences on building a CX tech stack to enrich customer journeys, drive profits, and boost brand loyalty. Here are the key takeaways.
It's the age of collaborative customer interactions. It begins with collecting and analysing insights from customer data to anticipate behaviour in real-time that will differentiate your brand from the competition.
At the helm of this digital-first transformation is the CXO. The role of the chief customer experience officer has evolved over the last few years to encompass people, processes and products. CX is seen as a brand differentiator that drives business decisions and acts as a liaison between cross-functional teams that may or may not deal directly with customers.
It includes a predictive element that aligns product and service design with customer expectations to ensure a sustainable business future in an increasingly competitive and ever-changing marketplace.
Martechvibe captures the learnings from CX NXT – the Customer Experience summit that took place in Dubai on November 16 – 17.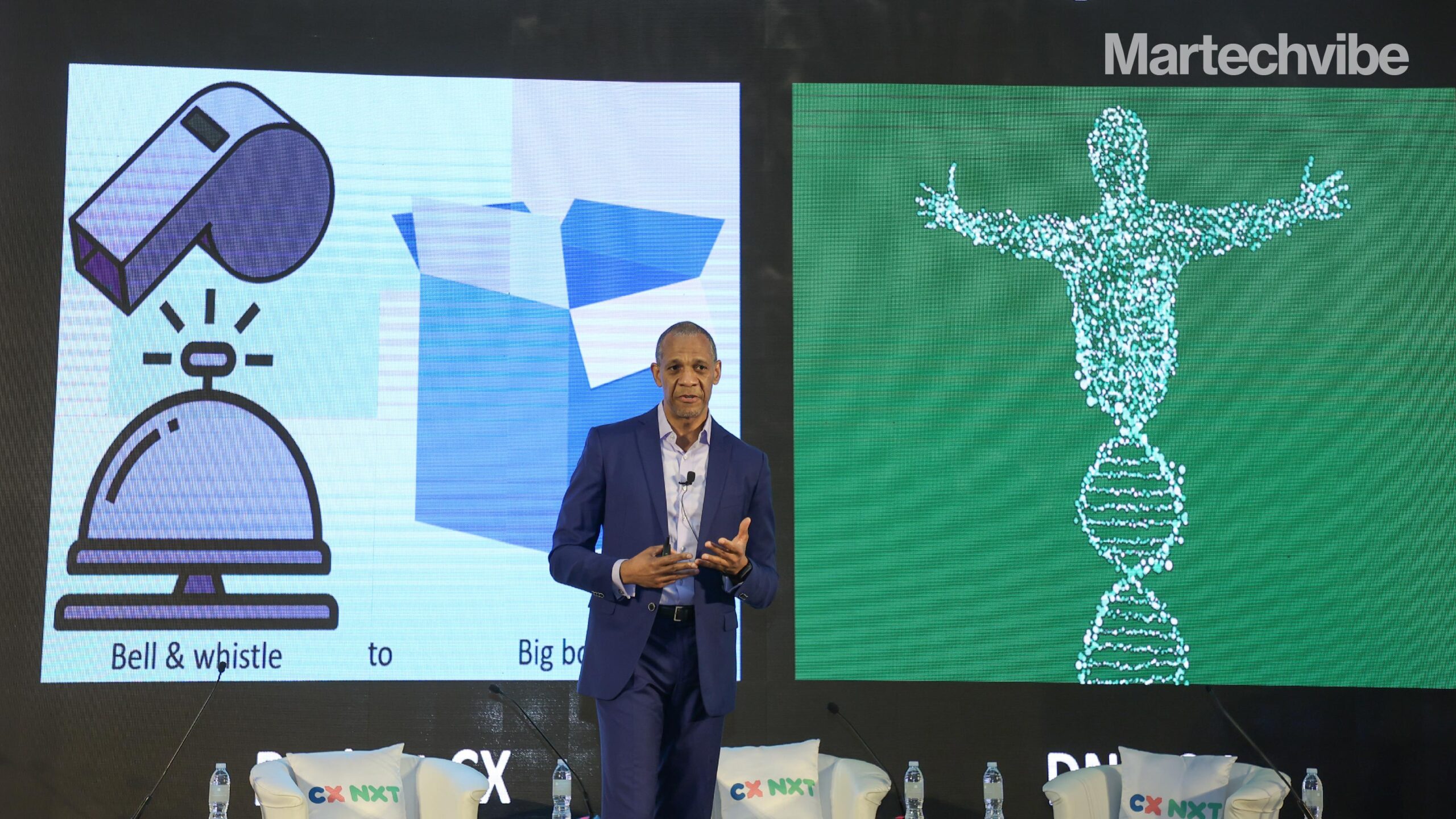 Speakers included Grégoire Charpe-Civatte – Group Director – Customer Experience & Innovation at Majid Al Futtaim, Diego-Tarek de Aristegui – Chief Marketing Officer at MANO, Khaled Alaa El Din – Head of Experience at talabat, Leo Dovbenko – Founder & CEO at Yalla!market, Rahul Rajpal – Director Global Customer Experience – Google Ads at Google, Sasha Kurdiuk – Head of Product at Shahid, Aloki Batra – Chief Executive Officer at FIVE Hotels and Resorts, Kartik Bhatt – Chief Operating Officer, GCC & South East Asia at Sharaf Retail, Russel Bacha – Head of Technology & Loyalty at Virgin Megastore, SA, Sumit Srivastava – Digital & Commercial Officer at Virgin Mobile, UAE, Bestselling author Steven Van Belleghem, Ragy Thomas – Founder & CEO at Sprinklr, Moe Abeidat – Vice President of Technology at Aramex, Pallav Singhvi – Head of E-commerce Business & Marketing at Almosafer Company (Seera Group), Khaled Alaa El Din – Head of Experience at talabat, Khaled Nabhan – Head of Customer Experience at First Abu Dhabi Bank, Paul Herman – Vice President of Customer Engagement & Market Intelligence at Sprinklr, Zafeer Shamsudeen – Director of Sales & Marketing at Al Rawabi, Qaalfa Dibeehi – Dean of the Customer Experience Leadership Institute at Majid Al Futtaim, and many more.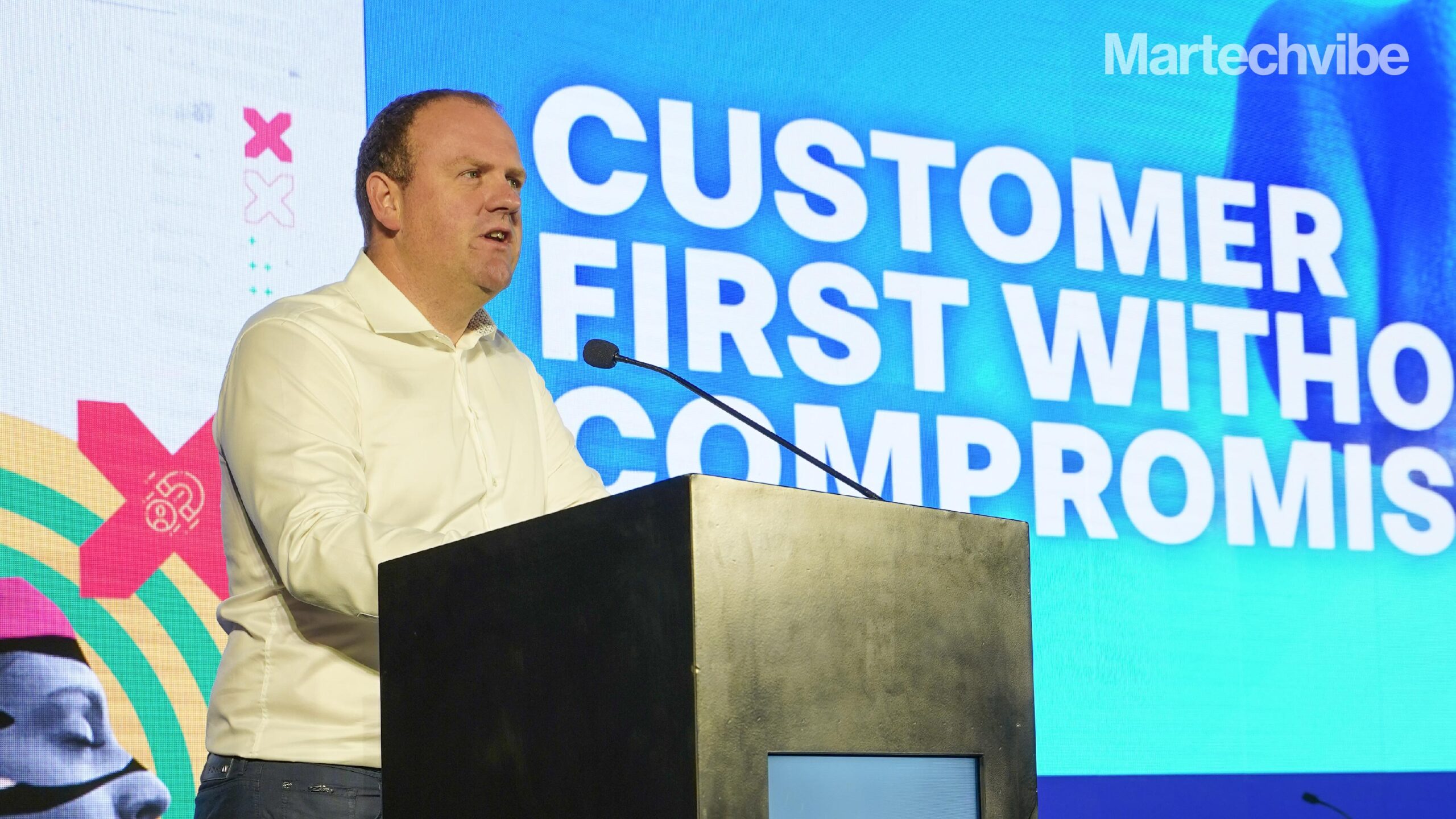 In case you missed it, here are the key takeaways.
How to build a tech stack
It's been a sea change for the travel industry, says Kunal Badiani – Senior Director – META at MoEngage. "A decade ago, most of the journey depended on the travel agent. The digital landscape introduced a new experience, and the sky's the limit."
In this case, the sky is located in the metaverse where brands like Marriott, Atlantis, Movenpick and Anantara are working with metaverse content creators to create a digital twin or a virtual, three-dimensional replica of their properties. But without worrying about missing out on emerging technologies, leaders suggest getting the basics right by building a CX tech stack that can evolve as your business grows.
Pallav Singhvi – Head of Ecommerce Business & Marketing at Almosafer Company (Seera Group), shares advice on putting a tech stack together;
Ask yourself – what is my business goal?
Consider complexity (in people and processes) that the team is ready to take on
Basic foundational core needs – tracking and measurement – this can include a data lake, CDP, etc.
Add a communication and personalisation layer, off and on platform
Pursue qualitative understanding of customer behaviour – understand the why and how behind actions
Are you putting customers off?
According to Dina Kahiel, Director of Mastercard Experience Centres at EEMEA, CX needs to be at the core of the brand DNA. It could be that apathy, friction along the customer journey, and lag are the reasons customers churn.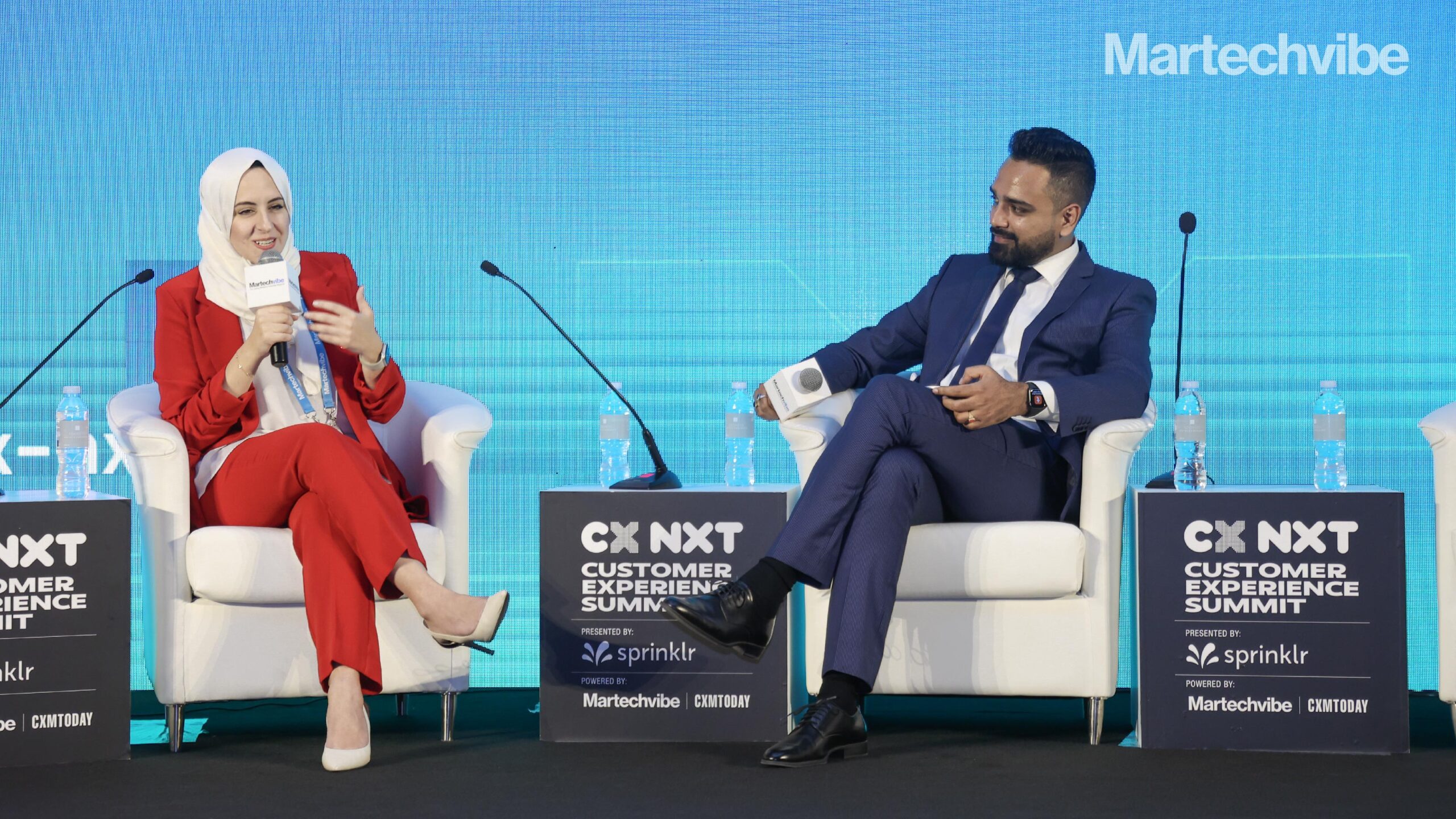 She spoke about CX burnout and how several organisations struggle with challenges like limited funds to deliver their CX strategy. She suggests that organisations prioritise the human-centred approach towards CX. Enterprises need to ask their engineers and employees from the finance, marketing and HR, besides customer-facing teams, to assemble and brainstorm on their choice of top brands and collectively find answers to why they follow them.
Such exercises are essential to determine what sets your organisation apart from its competitors. Dina says that bringing CX evangelists together to answer three key questions will guarantee a transformational shift for any organisation.
Here are the three questions to ask;
What makes a brand 'Great' compared to its competitors, and how can we capitalise on the strong points?
What are competitors doing that our organisation is missing out on?
What unique activities are other industries conducting to achieve excellence in their CX?
Tackling nasty CX challenges
How many touchpoints does a customer go through before making a purchase with your brand? In 2018, Google released a study looking into the variety of modern consumer journeys. Its findings showed that the average consumer journey involves anywhere between 20 and 500+ touchpoints. This is a common challenge that needs a unique solution.
Enormous CX challenges aren't about resources but the mindset, says Rahul Rajpal, Director of Global Customer Experience of Google Ads. The real challenge here is not the number of touchpoints but the control or lack thereof over these interactions. "A single touch point gone bad can make or break the brand."
"We ought to look at the gaps, the pain points, and focus on how we can transform the process for the customer," said Rajpal. He suggests a threefold approach to tackle large-scale CX challenges in your company:
Figure out how to drive a culture, keeping in mind your vision
What exactly are customers looking for? Use data to establish the answer to this one, whether it's turn-around time, speed, or efficiency
Finally, don't underestimate customers or that you know enough about them — continue to listen
Let the data lead your decisions
Anghami has had a pool of data for its 98 billion users for over ten years now. The data was massive but unstructured. Rows of data were first categorised, cleaned for unnecessary bits, and streamlined to make them ready for use.
Using Tealium's customer data platform (CDP), Anghami identified audience segments and attributes (55+ per user). Tealium's demand-side platform helped match registered users' information through mobile ID.
The streaming platform was able to increase revenue and provide its programmatic advertising partners with deep insights into Anghami's premium audience.
"We can predict whether a user will stop listening to a song – thanks to this data. We knew a lot, but with predictive analytics, we could do more," said Mohammed Al Ogaily, VP of Product at Anghami.
Prove ROI on CX investments
Ahmed Al Afifi, General Manager at Data Direct, spoke about an issue that keeps marketers up at night. Are you getting the most from your CX investments?
He shared six takeaways for the organisation trying to increase ROI on its CX investments:
There is no perfect model. Start where you have data and aim to evolve continuously.
Align with the business metrics that are most important to your executives.
Be clear on which CX, business outcomes, and metrics to focus on.
Build a defensible linkage between CX and the most important business results.
Analytic insights are only as good as the data that goes into creating them – make sure it's clean.
Establish the link between CX value and customer value
Driver analysis can point you towards specific CX improvements linked to the value.
Use this process to quantify the cost and benefits of investments and prioritise them accordingly.
Conclusion
Is there anything more significant than customer experience? Debatable. One thing that marketers can unanimously agree on is that the CXO acts as the guardian of the brand's future ambitions and the guardrails to protect customer needs.