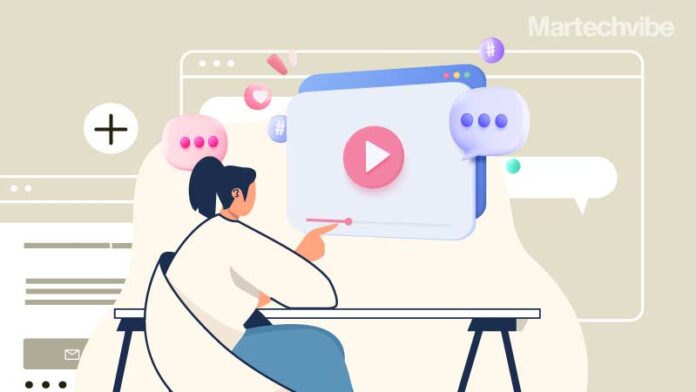 The Covid-19 pandemic is, by most accounts, behind us. Normalcy, however, has yet to return the way we expected it. On the contrary, 2023 promises to deliver more blows to the global economy. Supply chains are reeling from the war in Ukraine. A hardening US dollar is sending most currencies into a tailspin. A worldwide recession is imminent, with the US already in one, if the general definition is considered. Mass layoffs show no signs of abating either, eroding consumer spending power.
In the face of such upheavals, how will customers' expectations from OTT players shift in the coming year? And what steps can these players take to stay ahead despite adversity, churn and flux?
As a consultant to leading OTT platforms across geographies, here's how I see customer experience trends and OTT needs evolving.
Reducing disposable incomes and increased economic uncertainty will drive the need for new OTT monetisation models
As purse strings tighten, digital subscriptions will be among the first items crossed off shopping lists. Additionally, the sheer number of OTT platforms available has already caused subscription fatigue, with consumers wondering whether having multiple subscriptions makes sense. A Deloitte study estimates that viewers will cancel up to 150 million subscriptions in 2022. 2023 will only see this number increase.
This puts SVOD model platforms in a tight spot. Netflix, for example, lost 1.2 million in the first half of 2022, compared with a net gain of just 5.5 million. Despite vehemently refusing to consider an ad-based service just three years ago, the company finally bit the bullet, launching an advertising-subsidized service for $6.99 per month – $13 less than Netflix's Premium plan. Disney is following suit, with its ad-based service due to roll out before the end of 2022. Clearly, AVOD, FAST, and hybrid models will become de rigueur for content owners and OTT platforms to retain viewers.
Another trend emerging in monetisation is a niche streaming with pay-per-view models. For example, platforms will allow viewers to purchase a documentary for a one-time watch at a minimal cost instead of buying an entire subscription to watch just one show. Again, this will appeal to viewers who wish to avoid being tied to an SVOD platform.
Consumers' time famine and increasing content production costs will drive the demand for short-form content
It isn't just money that consumers will be strapped for. As the lines between work and leisure blur, people need more time to binge-watch long-form content like they used to. It has led to a massive demand for short videos that break viewing time into smaller chunks. And OTT platforms have been quick to respond.
Amazon, which has offered sub-15-minute Funny Or Die shorts for years, now provides 100+ short films curated from film festivals around the world. Netflix Special's short-form series are all under 17 minutes, helping it tap into this market. Similarly, the uptake of Amazon Mini TV and 10-minute YouTube vlogs has set the trend for short-form content. Vlogs, for example, had a 26 per cent global usage reach in 2021.
The trend of short-form videos works for time-strapped viewers as well as content owners, who can engage viewers with content that requires less production cost than a full-length movie or series.
In-house content and weekly releases will soar
As production costs soar, licensing complexity increases, and viewers remain fickle, OTT platforms are becoming increasingly conscious about content partnerships. Many are also responding to it by producing their own hyperlocal content. It gives them control over costs and quality and allows them to create truly audience-centric content proactively.
Another route OTT platforms take is switching from releasing all their content in one go. Instead, many platforms have come full circle to having weekly releases, like in the early days of TV and OTT streaming. It is partly due to costs but mainly because keeping an audience eager for more retains them for longer. It also encourages more conversations and word-of-mouth for content, getting more viewers to sign up for it. Again, given the tight competition and stagnating viewer bases, it is more than likely that media brands will stick to this tried-and-tested approach. As a trendsetter behemoth, Apple TV+ is already following this traditional wisdom and more OTT players will follow suit.
CTV will democratise immersive viewing experiences
Mobile penetration may have broadened the reach of OTT platforms. But the fact remains that just 25 per cent of Netflix's global streaming is consumed on mobile devices. The explosion in the number of people working from home has meant that viewers gravitate to their TVs to watch content.
CTV devices – smart TVs, gaming consoles, and Internet-connected devices like Roku, Amazon Fire Stick, Apple TV, and Chromecast – are now hugely popular. In 2021, CTV overtook mobile as the channel with the highest share of global video impressions, accounting for nearly half (46 per cent) of all video impressions. As of 2022, 87 per cent of US households now own at least one Internet-connected device.
Lower prices and the popularity of CTV with younger viewers are driving the CTV boom. In India, for example, a quick Google search on smart TVs costing less than INR 15,000 (>~$200) returns a multitude of options. A Leichtman Research Group study reveals that 62 per cent of US viewers between 18-34 watch video on a TV via a connected device daily. In the age group of 35-54 too, this number remains staggeringly high at 54 per cent.
Consumers' demand for immersive viewing will be a turning point for content owners. 2023 will see them preparing their platforms for related capabilities – seamless device-agnostic viewing experience and launch of FAST channels, among others. Catering to viewers' demand for immersive viewing will ensure relevance for content owners in an increasingly competitive OTT space.                                                                                            
Data and analytics will play a more crucial role in meeting evolving viewer expectations
As consumers rationalise their choice of streaming platforms, the viewing experience they are offered becomes paramount. Lags in streaming, as many Indian football fans watching the FIFA World Cup experience, can set Twitter aflame and sink brand reputations overnight. But it's not just the urban population that will demand seamless and buffer-free viewing.
Streaming content is fast penetrating tier two and three towns in emerging economies, including India. The demand for regional content in these locations is driving growth, even with low bandwidths or internet connectivity in some areas. Forecasting and meeting adaptive bit rates across all content will be a crucial success factor in 2023 and beyond. OTT brands will have to be prepared with the data and analytics infrastructures they need to meet this trend.
Another area where technology can play a vital role is in providing OTT platforms with razor-sharp viewer analytics. I foresee viewer analytics, recommendation engines, and insight-led content partnerships becoming more accessible to OTT brands beyond big brands like Netflix and Prime Video.
With an increasingly fickle customer base, knowing viewer preferences – popular genres, average viewing durations, daily and seasonal viewing trends – can make all the difference in viewer experience. Smaller, regional, or niche OTT platforms are already recognizing the need for robust analytics, and I only see this trend get more prominent over the next year.
An OTT tech stack partner which helps OTT brands of all sizes perfect feedback loops will enable them to tailor content strategy and delivery mechanisms to ensure that viewers stay engaged and loyal.
Summing up
All in all, 2023 will be a challenging time for all of us. But, by being prepared with the right content strategies and technology stacks, OTT brands can and will tide over these tumultuous times.
And with the audience-centric monetisation, revenue model, and technology and data decisions they make today, many will emerge stronger.
If you liked reading this, you might like our other stories
What Will Shape CX in 2023?
Can We Go Beyond First Name?