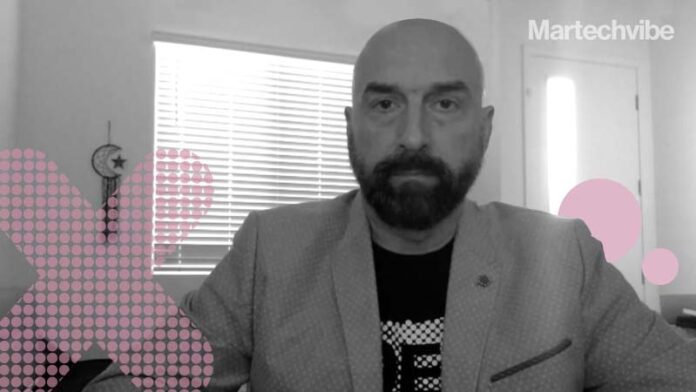 Speaking at the CX NXT, Alexander Genov, Head of Customer Experience Research, Zappos said appealing to customers' emotions is more powerful than pricing.
When businesses measure its growth by numbers, they can lose sight of their customers as people. But the best customer-centric companies not only put their customers first – they design products and services to meet the customers' needs, and create seamless experiences across the board.
For online shoe and clothing retailer, Zappos, customer-centric strategy has been its mantra all along — moving beyond customer satisfaction and connecting with them at an emotional level.
Today, it's worth billions of dollars, and has become one of the most recognisable brands in the world.
Speaking at the Day 2 of CX NXT Virtual Summit, Alexander Genov, Head of Customer Experience Research, Zappos, said fulfilling customers' deep unspoken emotional needs is crucial for a business to thrive. "Appealing to emotional motivations can be more powerful than pricing and convenience," said Genov.
Until businesses treat their customers as living, breathing human beings instead of datasets, they can't create products and services that result in remarkable customer experiences, or win meaningful customer loyalty, he said.
"Customers aren't numbers, they are people, and you can't average people," added Genov. "We can't average customer experiences. If you want to focus only on numbers, you think of business as spreadsheets. But in fact, business is about relationships. And in any relationship, trust is critical."
What's Zappos' secret to delivering a brand powered by customer service? It believes trust is related to loyalty and affects businesses' bottomline. Genov explained how Zappos uses a mixture of customer surveys and various methodologies to gain insight into what customers truly need, and gain a holistic view of the customer.
"We analyse a very large dataset from our customers who rate Zappos on trust, ease of use, ease of search and personalisation. We run a discriminant analysis, which predicts when somebody is going to be promoter or detractor in Net Promoter Score (NPS), based on the rating they give us," Genov said.
"This analysis is statistically significant. What's interesting about it is that trust is the most powerful predictor of NPS, which results in loyalty," he added.
Customer trust can be built over time, only by treating them the right way, he said. "And that starts by giving customers a voice."
The company puts the contact information at the top of every page of their website because they want to talk to customers. And they staff their contact centre 24/7 and don't measure call time.
But it's vital to have the technology and text analytics systems capable of analysing customer feedback at scale. About seven years ago, Genov started getting customers to give feedback, not just through phones, but through digital channels — website and mobile apps — as well.  Zappos built the Voice Of Customer (VOC) program — one of the mechanisms it created to build customer trust.
"We realised we needed to bring the spirit of customer service to digital experience. So we created the VOC program from scratch," he said. "Once we realised that we can bring in more data, qualitative and anecdotal, that are powerful enough to design a holistic data program, we built a customer circle and started collecting a lot of feedback."
Zappos created a program, an AI-powered text analytics, to report the voice of customers, and provide insights into what it can do to fix issues that customers were having. The VOC has allowed Zappos to better understand the customer experience, by ensuring that no piece of feedback remains unseen and unheard.
Through its AI-backed sentiment tracker, Zappos can pinpoint the parts of the customer journey that users take and uncover hidden insights.
"Those hidden insights inform us how likely the customers are to recommend Zappos and how we can improve Zappos," said Genov. "Now, our executives read customer comments on a weekly basis, then discuss those issues. We have a VOC Top 10 Program where we look at top ten customer frustrations, and figure out how to fix those issues."
That's how Zappos sustains and widens its competitive advantages. "That's what has put us on the map. We really treat our customers exceptionally well even when they call us on the phone."
Every business can create its own program to get customer's feedback. What's needed, Genov said, is to focus on the four aspects of data — collecting it, storing it, analysing it and, most importantly, acting on the insights.
"Always ask yourself how well I know my customers? Data alone won't create customer loyalty, listen to them and build trust."
If you liked reading this, you might like our other stories
How are Industry Leaders Reimagining Marketing in 2021? 
Marketers, You Cannot Miss This Signal