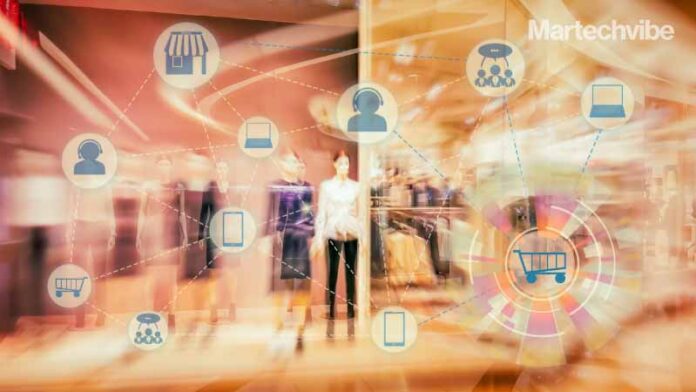 Marketers use various tools to track successes and failures, a number of marketers also face challenges while choosing technology that maximises value and increases ROI. What makes selecting elements of a MarTech stack challenging? What should marketers keep in mind when creating the perfect stack for their business? 
When it comes to understanding consumers, marketers are always learning. As the tenets of marketing evolve, brands are turning more consumer-centric than ever. Digitisation brought a tectonic shift in the marketing landscape. The growth in digital initiatives signifies that progress depends on the brand story and a perfect digital experience related to personalised offerings that engage consumers. Marketers need to go over and above their customers' expectations to be able to identify their needs, understand what they want and what they expect. Investing in marketing technology solutions and creating a collection of tools/software so that all aspects of marketing are aided is commonly termed as building a "MarTech stack". Creating a MarTech stack is not an easy exercise. Stacks are built looking at the long term future and functioning of the business. Marketers add only those solutions to their stacks that offer ROI and automation to the organisation.  
Automation is a necessity for marketers today. Not only does it bring agility and saves marketing professionals from carrying out repetitive tasks such as email marketing, scheduling posts on social media, following up on client orders, etc. 
Using software to streamline, automate, measure tasks, advertising campaign performance, manage workflows, campaigns adds to the operational efficiency of the business and leads to increased ROI. When repetitive tasks are taken care of efficiently without allocating additional resources or manpower, it saves time and allows marketers to focus on improving the customer experience from the beginning and throughout the customer's journey. 

Right Tools Ensure Better CX
While choosing automation tools, marketers need to ask themselves whether their stack is equipped to serve customers throughout the customer journey in a platform-agnostic manner. It's important to ensure that the stack chosen by a marketer helps them understand and serve customers in an omnichannel set-up which offers the customer more flexibility when interacting with the brand. Customers like it when they are made to feel special by marketers during and after the buying journey. 
To deliver great CX, marketers must think like their customers and anticipate demands. Special attention must be given to understand potential and existing customers, how they interact/behave at different touchpoints. Marketers have to ensure that customers are not left wanting at any of the touchpoints with brands. Unpleasant experiences at any touchpoint can discourage potential customers from converting, and induce churn among existing clientele. Monitoring a multitude of touchpoints and creating appropriate communication for each channel is not easy. If the communication does not match with the channel,  the brand's communication suffers. To ensure the brand's message is timely and consistent, marketers must plot their customer's journey before, during and after the sale. Pre-planning the customer journey paves the way for a premium brand experience for the customers and helps mitigate any potential issue that might blemish an otherwise memorable experience.
Uniform Experience At All Customer Touchpoints
Customer touchpoints also serve as rich data sources for marketers.  Thanks to digitisation, there are multiple sources of data, and customers might use a different touchpoint every time they communicate or get in touch with the brand. Disparate data from various sources require a system that provides a unique viewpoint for every customer by collecting and analysing information from multiple sources and placing them all together until the big picture becomes clear. This system helps marketers leverage master data that gives them a 360-degree view of the customer. This unified customer view, also known as a golden record, helps marketers preempt customers' needs and target them with new ad campaigns or personalised offerings. The future of digital marketing is cookie-less. With first-party data strategy set to become commonplace, a system that follows a best practice-oriented information management strategy and enables seamless cross-channel data sharing and linear communication throughout the customer journey is invaluable to marketers.   
Channel Reachability And Control
Marketers use a variety of mediums to communicate and engage with consumers. The medium of communication used by marketers to communicate with consumers is referred to as a channel. With digitisation, the sky's the limit for marketers when it comes to choosing the right channels. These could be SMS, email, mobile-first, brand website, social media, postal services and in-store communication. To keep in touch with customers, marketers have to create customised contextual messaging that is in accordance with the channel that's being used at the time. It's important to remember that marketers must acquire the ability to communicate with consumers irrespective of the channel they are in. With the omnichannel approach, marketers were able to place the consumer in the centre of their marketing universe.   
Also Read: The Simplest Ways to Think About Choosing Your MarTech Stack
Creating The Perfect Omnichannel Approach
Marketers' omnichannel approach towards consumers is made possible by a careful study of consumer behaviour, interests, and moments in their professional and personal lives. Marketers use these attributes to create customer profiles, predict customer behaviour, and elevate the customer experience by adding a touch of personalisation to their offerings. 
Data that powers an omnichannel approach has to be accurate, unified and give direction to marketers about channel performance and consumer engagement during various stages of the customer journey. It helps marketers take the right decision concerning the business' and draft appropriate communication strategies for each of the channels. 
What a brand communicates, how it communicates and the timing of it plays an important role in the brand's customer relationship management. 
Creating personalised communication strategies for customers across so many channels is no easy task. Good communication just doesn't inform customers, but also engages them. The right marketing automation software ensures contextual, linear communication across channels in a time-bound manner through the consumer's journey. 
Take a look at a few channels used by WebEngage to provide marketers all-round engagement of their customers:
Push 

In-app

SMS

On-site (Notification, Surveys, Feedback)

Web Push

Email

WhatsApp

Facebook Retargeting
Personalisation Drives Engagement
Consumers expectations from brands have evolved and expanded. Personalised experiences, engagements that offer more value have to be served in a contextual manner. With contextual advertising, an advertiser can build and maintain traction in their digital marketing efforts. 
To do so, marketers collect data from authorised sources and analyse them using technology like artificial intelligence (AI) and machine learning (ML). Staying relevant to consumers is imperative for marketers as it increases customer engagement and retention. With the right marketing automation tool, marketers are empowered to respond to any customer communication irrespective of the channel at any given time.  Marketers who are responsive are seen more favourably by consumers which benefits the brand ultimately.
Choosing the right tools to grow a business and increase the efficiency of marketing campaigns while controlling advertising expenditure requires careful evaluation of how the business works. Marketers should consult all stakeholders when creating MarTech stacks to ensure only those tools are stacked that make the business more efficient, and has the capacity to help the business in the long-run. An ideal MarTech stack makes use of customer data (personal as well as behavioural) to deliver its objectives and enhance the customer's experience with the brand. 
Also Read: How Does CRM Differ From Marketing Automation?
The following checklist can help marketers choose the right MarTech stack:
Data collection and analysis tools that can be leveraged by marketers

Tools that collect customer data from across multiple channels in a seamless manner and helps marketers maintain a single unified view of the customer 

Helps personalise the brand's offerings. Uses contextual advertising to inform and engage customers 

Has communication channels that are not dependent on one another (communication is channel-agnostic)

Brings a certain level of automation in the marketing process

Makes the customer's journey hassle-free and engaging

Helps marketers take control of communication channels and respond to customer requests at any point in the customer journey

Gives insights on the brand's performance and evaluates marketing campaigns 
For marketers to be omnipresent for their customer, adopting an omnichannel engagement and data collection model is the only way to establish and truly understand the connection between customer behaviour, thought, intent, and needs.  Marketers must know the customers' pulse before investing in marketing tools. Knowing what customers 'want' and what they 'expect' requires careful study of customer points that are available from different systems, channels, in-house technology, and even third-party sources. When done right, a MarTech stack drives customer engagement, loyalty, reduces churn, and increases the business's ROI. 
————————————————————————————————
This article is sponsored by WebEngage. A full-stack marketing automation suite that drives growth for consumer businesses by enabling them to engage users via multiple channels like Push, In-app, SMS, On-site Notifications, Web Push, Email, Facebook-Instagram, and WhatsApp. The platform's analytical capabilities also make it possible for businesses to get a 360° view of their users, product, campaigns and compare the impact of each channel of engagement.