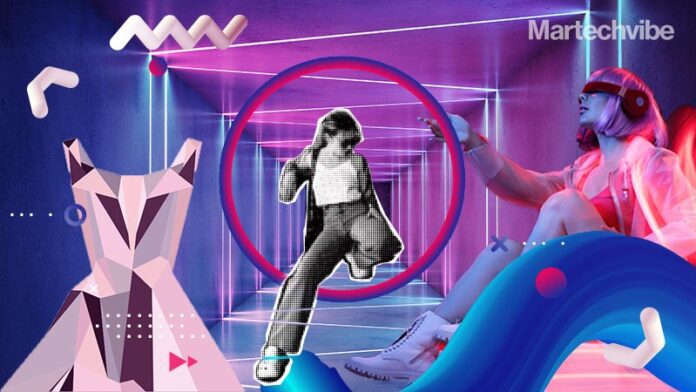 McKinsey and the Business of Fashion identified five major themes that could help the fashion industry address some CX challenges and unlock opportunities.
 The fashion industry has been a significant player in innovation and a technology user – from the needle and sewing machines to eCommerce and artificial intelligence solutions. Today, fashion technology is witnessing a more rapid growth rate than ever before.
According to a recent McKinsey report, fashion companies invested between 1.6 and 1.8 per cent of their revenues in technology last year. By 2030, it is expected to rise to between 3.0 and 3.5 per cent. The numbers reflect the rate at which the fashion industry invests in technology.
Behind the predicted increase is a conviction that technology could create a competitive edge in customer-facing activities, where companies have primarily inclined towards operations. Robotics, analytics, and in-store apps could help streamline processes, support sustainability, and create an exceptional customer experience (CX).
McKinsey's analysis shows that by 2024, AI-generated speech could power more than half of human interactions with computers. Soon after, more than 75 per cent of enterprise-generated data could be processed by cloud or edge computing. This offers a more flexible, scalable base on which companies can build their tech solutions. By 2030, over 80 per cent of the population might have 5G network access, enabling faster connectivity and data transfer across the Internet of Things devices.
As fashion industry executives consider how to maximise their tech resources, McKinsey and the Business of Fashion identified five major themes that could help the industry address some pressing challenges and unlock potential opportunities.
Metaverse reality check
The marketing value of digital fashion and NFTs will now be clear. Still, fashion brands must separate the proper opportunities from the hype to generate sustainable revenue presented by consumer engagement within the virtual space.
Hyper personalisation
Brands have access to a growing range of personalisation tools to improve customisation and personalisation. The opportunity for brands now is to use big data and AI to provide one-to-one experiences, building long-term loyalty.
Connected stores
The inexorable rise of eCommerce has forced fashion brands to rethink the physical store situation. They can address consumer pain points by using in-store mobile apps and enhance the in-store experience. They could also utilise micro-fulfilment technologies to leverage the store for the quick-commerce era.
End-to-end upgrade
Digital tools and analytics have transformed some parts of the value chain, but these changes are often siloed within organisations, limiting the potential for cross-functional developments. Brands should begin on an end-to-end value chain integration to create profitable ways of operating.
Traceability first
Traceability systems powered by software and big data will help brands reach far into their supply chains to understand the life cycle of their products.
Of all the tech evolutions affecting the fashion industry, one ocular interest in virtual worlds is the rise of the metaverse.
Spending on virtual goods worldwide crossed $100 billion in 2021, and around 30 per cent of revenues are attributed to virtual fashion assets. Amidst the demand for virtual fashion and NFTs, fashion brands focused on metaverse innovation and commercialisation might increase more than 5 per cent of revenues from virtual activities over the next two to five years. However, the task for decision-makers will be to focus on specific opportunities.
For many fashion brands, highly personalised CX is a cornerstone of digital business; customers expect nothing less. AI, analytics, and cloud computing advancements mean that companies have the tools to work with all types of data across channels in real-time. This could support a move to hyper-personalisation, in which technology could help search-based eCommerce transform into the individualised discovery of products and styles.
To make that vision a reality, decision-makers may need to optimise their data and analytics capabilities and roll them out at scale. While this may create some essential considerations, the upside could be the ability to acquire and retain loyal customers.
Meanwhile, the year will see many businesses investing in in-store functionality and experiences, which will bridge the online and offline gap—and moving away from technologies, such as magic mirrors, connected hangers, and interactive holograms. In-store mobile "clienteling" apps will offer a frictionless way for store associates to serve customers. In contrast, in-store mobile apps can help boost engagement, reduce customer pain points, and increase browsing time.
If you liked reading this, you might like our other stories