Welcome to Loyalty 2.0: Patrick Sim, Epsilon
Transactional loyalty programmes are Loyalty 1.0. To step into the new era, Patrick Sim Senior Vice President- APAC, MEA, Epsilon, suggests driving sustainable customer engagement using data with the help of the right technology. Sim discussed how it is fascinating to observe that technology is transforming the marketing and advertising space. He believes marketers have heard […]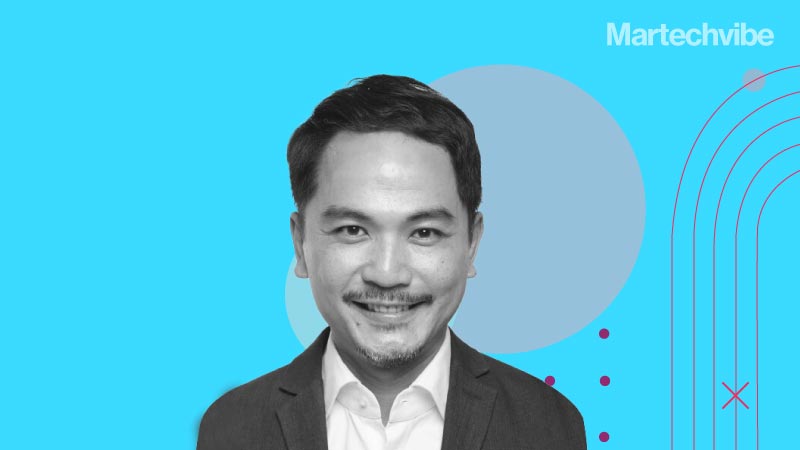 Transactional loyalty programmes are Loyalty 1.0. To step into the new era, Patrick Sim Senior Vice President- APAC, MEA, Epsilon, suggests driving sustainable customer engagement using data with the help of the right technology.
Sim discussed how it is fascinating to observe that technology is transforming the marketing and advertising space. He believes marketers have heard buzzwords and have adapted themselves to concepts like CRM, Big Data, Personalisation, CDP, and loyalty marketing. Going forward, he feels that new buzzwords will keep emerging. But to be successful, marketers need to be data-driven and accountable towards the MarTech / AdTech investments they make.
Excerpts from the interview….
How has the loyalty team changed in the last few years, and how does technology aid this changing role?
Brands introduced and nurtured loyalty programmes to cultivate a sense of belonging among customers about the brands. To be brutally honest, in reality, loyalty was either an afterthought or it was poorly resourced. As a result, many brands had basic programmes which were not well-resourced and offered and operated through silos.
In some cases, brands outsourced loyalty to coalition programmes. For example, I think rewards programmes are typically very transactional by nature, customers buy something and they get something in return. In the eyes of the business, earlier loyalty programmes were seen as a cost centre.
So, when the going got tough, marketing became an easy target. Marketing budgets were cut, and loyalty points were devalued. It is certainly not the best way to maintain loyalty with your most important customers. I would refer to this as loyalty 1.0.
Now, technology has enabled creative ways to use data to drive real loyalty. Brands have a chance to reconsider their loyalty programmes today. They need to refresh and recharge them. Marketers should aim at implementing loyalty 2.0 which uses data to drive engagement.
Imagine you went to the kitchen and realised there was a leakage and thought you should replace the faucet.  On your first trip to the hardware store, you bought a new faucet. Being a loyalty programme member, you earned loyalty points. While trying to fix the leakage, you realised that you did not have the right-sized spanner to unlock your old faucet.
So you made a second trip to the same store and again you displayed a loyalty card and earned a few points. But while attempting to stop the leakage, you realised that you need sealing tape and washers, so there you visited the store for the third time, in just two hours, with Geo-fencing technology, the store would have known that you had visited the store the third time in just two hours. So, it should send you a voucher for a free cup of coffee to ease your day or send you a jump-the-queue ticket, to help you avail of the express checkout.
Using technology, the store may know that its customer has bought similar products in the same category in a short duration.
If the right technology was in place, the system would have figured an alert to the customer service department and the customer service officer would call the customer saying ' Good day Mr Patrick, I saw you making three trips to our store this morning and bought items related to plumbing. If you need any help, we will be happy to send our plumber to your home to help you resolve the issues.'
Now, how would you feel about that? Considering the store's offer which was timely and much needed, customers will feel that the hardware store was looking out for them, building precious loyalty along the way. So I think the right technology can help you achieve such a level of engagement and go beyond points to build that loyalty as an outcome.  That's the beauty of technology.
How can brands design future-proof loyalty?
More brands are focusing on their first-party data strategy. Be it due to the deprecation of third-party cookies or just their ongoing journey towards data-driven marketing.
To be honest, given the current economic condition, and foreseeable situation next year makes it is even more critical to get a good grasp of your relationship with customers. The basic need is to focus on customers.
Trends will come and go, but if you follow these steps, you as a brand will have loyalty programmes aligned with what your brand believes in. For example, people often ask me, if the rewards points will phase out of future loyalty programmes. In my opinion, loyalty points are important for quantifying the customer relationship, but they do not tell you the full story. So loyalty points commoditise the relationship between brands and customers.
If considered at the face value, there is a chance that customers will become loyal to their rewards points and not to the brands. So, when brands stop offering them loyalty points, customers may jump from one brand to the other.
But going beyond points and thinking from the point of view of the opportunity that brands get to accumulate data, customer interactions and engagements become meaningful. Going back to my earlier example, I would advise brands to invest in strong technology, upskilling and hiring the right people who support technology. We all know the story about buying a big impressive piece of kit that nobody knows how to use.
So, we need the right technology, and the right people and continue to invest in the people to support the extraction and optimisation of the technology. Apart from this, brands need to keep their loyalty strategy refreshed. Globally, Starbucks is known for its loyalty programme, which all marketers aspire to replicate. But it is interesting to know how Starbucks has gone through seven or eight iterations, and how they continue to be on the constant path of getting better, step by step.
It shows how it is essential to look back at the programme itself and focus on the areas that can be improved.  So, as long as you keep continuing to focus on your customers, and align with customers' needs, it will make you future-proof. To achieve the same, you have to invest in the right piece of technology.
Which cross-functional teams need to work together to lead the success of loyalty?
It is heartening to see how job titles having loyalty and customer experience portfolios are becoming very common. This is a clear sign of businesses and brands focusing more on loyalty and investing their energy into getting customer engagements right.
So, cross-functional teams typically consisting of a head of loyalty or customer experience need to come together and collaborate along with internal divisions or departments.
Such collaborations need to cut across the entire organisation to become a company culture driven by the senior leadership of the brand. Leadership can give direction to how well they can embed and nurture customer loyalty across the customer touchpoints.
I would like to refer to my earlier example about the hardware store, wherein a loyalty programme was set up to provide that kind of infrastructure. It is true that data triggers customer moments, but it is customer service officers who will make that phone call to the customer and it is the plumber who will offer actual customer service.
So, everybody who touches the customer needs to be conscious, and work towards loyalty as an outcome and not run it, as a programme.
What advice would you give to enterprise leaders on how to major loyalty and collect feedback?
Our team dissected the existing loyalty programmes and all the aspects around the concept of loyalty and attempted to put science behind the very subject of loyalty. And I am happy to share that as an outcome of this exercise, we recently launched the Epsilon Loyalty Index in Australia which has three main parts to it, Share of Heart, Mind and Wallet.
We asked consumers questions about these elements and we analysed their responses to find out what drives their loyalty towards brands. In my opinion, this aspect of loyalty explains its process and structure.
At the end of the day, all brands must strive to earn loyalty as an outcome. For businesses, loyalty must be a measure of bringing incremental revenue to the organisation and truth be told customers will give their feedback with their wallets. So, I would suggest that brands and companies should speak to experts to learn how to achieve loyalty as an outcome and we at Epsilon are delighted to help them on this journey.
If you liked reading this, you might like our other stories
Personalisation is a Loyalty Driver 
Scaling Your Loyalty Programme