Top 21 Global Customer Experience Experts
Customer Experience (CX), the powerhouse of business growth across industries, is a competitive advantage that every organisation needs today. According to Gartner, almost 90 per cent of companies have a CXO as compared to the 65 per cent in 2017. With hundreds of books in the markets and keynote speeches on CX, there is no […]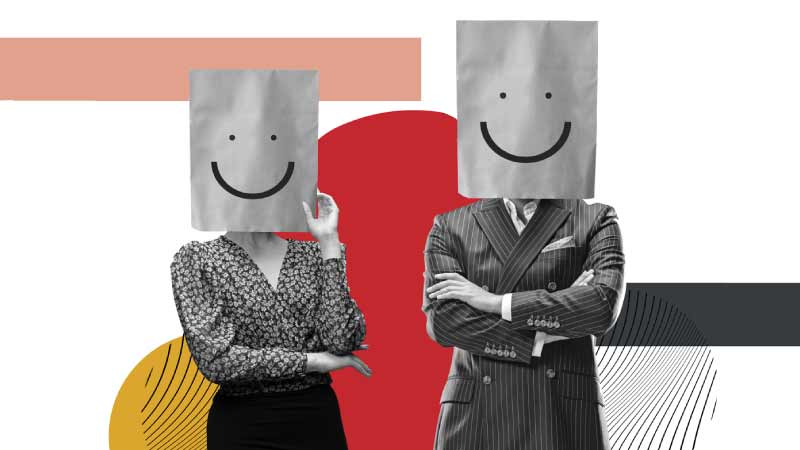 Customer Experience (CX), the powerhouse of business growth across industries, is a competitive advantage that every organisation needs today. According to Gartner, almost 90 per cent of companies have a CXO as compared to the 65 per cent in 2017. With hundreds of books in the markets and keynote speeches on CX, there is no shortage of experts in the world. Here is our pick of the Top 20 global CX influencers. 
Author of Be Your Customer's Hero, Adam Toporek is an internationally recognised customer service expert. He is the founder of the popular Customers That Stick blog and is also the co-host of the Crack the Customer Code podcast that has over 100,000 downloads. Additionally, he is an angel investor with an interest in entrepreneurs who disrupt the status quo through innovation. Being a third-generation entrepreneur himself, with extensive experience in retail, wholesale, and franchising, he understands the core of customer experience. Apart from his MBA in UNC Charlotte Belk College of Business, he holds a Customer Experience Certificate from Arizona State University.
Known for his bestseller, How to Wow: 68 Effortless Ways to Make Every Customer Experience Amazing, Adrian Swinscoe published Punk CX in 2019, which was also received well. A former teacher, economist, manager of businesses and leader of teams, Swinscoe is a customer experience consultant and advisor for clients such as Apple, Freshworks, Harper Collins, Shell, Diesel, and Olympus. He has previously worked with companies such as Shell, FT, The Economist Group and Mowlem. With over 20 years of experience, he is also a Forbes content contributor.  
With over 25 years of experience helping companies understand their customers and employees, Annette Franz  was named one among the top 100 influential tech women on Twitter by Business Insider. She serves as the Immediate Past Chair of the Board of Directors of the Customer Experience Professionals Association (CXPA), is an Advisory Board Member for CX@UCI, and is currently the Chief Experience Officer of CX Journey Inc. Additionally, she authored a book, Customer Understanding. 
Also Read: The Importance of Customer Experience In 2021
Blake Morgan  is the author of the bestselling book, The Customer of the Future, which was identified as one of the top 20 books executives are reading to deal with COVID-19 by Business Insider. The host of The Modern Customer Podcast, she was ranked among the top 40 global female keynote speakers by Real Leaders Magazine. She has worked with Comcast, Allstate, Genentech, Accor Hotels, Accenture, Adobe, Cisco, Parker Hannifin, Ericsson, Verizon, and more. She is also a guest lecturer at Columbia University, the University of California, San Diego as well as adjunct faculty at the Rutgers executive education MBA program. A CX leader, Morgan contributes to Forbes, the Harvard Business Review and Hemispheres Magazine. 
As the founder and CEO of CustomerThink for over 23 years, Bob Thompson is a CRM enthusiast who is influenced by the latest technologies that can offer the best CX. A speaker and blogger, he is also the author of Hooked On Customers: The Five Habits of Legendary Customer-Centric that stresses the idea of Customer Experience Management (CEM) being more about use cases offered to customers. Prior to CustomerThink, he was the VP and General Manager at 1Direct LLC. He  has an MBA from the University of California. 
He is often referred to as the Godfather of Customer Experience for defining and propelling the disciplines of CX and Experience Management (XM). He is the author of Customer Experience Matters. Bruce Temkin  has authored several Forrester research reports, including Experience-Based Differentiation and The Customer Experience Journey. He is also the creator of Forrester's Voice of the Customer Award and the Customer Experience Index. After he quit Forrester, Temkin began a new journey with Temkin Group, a research and consulting firm. Here, he created the Temkin Experience Index that rates the CX of over 100 large companies. 
Recognised by LinkedIn as one of the 'World's Top 150 Business Influencers', Colin Shaw is the Founder & CEO of Beyond Philosophy LLC that helps companies improve their CX. He was previously the VP of Customer Experience at BT, London. He has authored seven bestselling books on CX and is a keynote speaker and commentator on CNN, BBC TV, NPR, LBC among others. He is also the co-host of the Intuitive Customer podcast. His other accolades include #1 CX Influencer In 2021 by Awards Magazine and Top 50 Customer Service Experts of the Decade by Nextiva.
Also Read: Social Conversations That Solve CX Challenges 
With over 20 years of experience, Dan Gingiss is a customer experience speaker with a corporate background at companies like McDonald's, Discover, and Humana. He is the Chief Experience Officer at The Experience Maker, before which, he worked with Persado and Humana. He has authored The Experience Maker: How To Create Remarkable Experiences Your Customers Can't Wait To Share and Winning at Social Customer Care: How Top Brands Create Engaging Experiences on Social Media. He also organises many podcasts including Experience This! The Experience Maker, and Focus on Customer Service. Additionally, he is an advisor at CX Accelerator. 
Customer-oriented, strategic-thinking sales professional and entrepreneur with 20 years of experience, Greg Ortbach helps companies transform their strategies across technology, marketing, and CX. He is one of the top CX influencers listed by Panviva and Top 50 Thought Leaders to Follow on Twitter by ICMI. He works as the Director of Client Experience at the Price Real Estate Team, and is a co-host on the popular weekly Twitter chat #CustServ with Marsha Collier. Previously, he was a Business Development Agent at Allstate. He also founded webassist.ca, a marketing and tech company that later merged with Arcane in 2015.
A speaker and blogger on CX, Ian Golding advises leading companies on CX strategy, measurement, improvement and employee advocacy techniques and solutions. He has also served on the inaugural board of Directors of the CXPA (Customer Experience Professionals Association). In 2014, Golding  officially became a Certified Customer Experience Professional. Apart from being the Chairman of the judging panel at the UK Customer Experience Awards and the Gulf Customer Experience Awards, he is an Advisor and featured columnist for CustomerThink. He authored his first book Customer What, the honest and practical guide to customer experience in 2018. 
From an award-winning guitarist in a heavy metal band, James Dodkins became a CX Evangelist at Pegasystems where he researches extreme fandoms to understand how companies can create their own 'Hyperfans'. He was awarded The UK's #1 CX Influencer by Customer Experience Magazine in 2020, The UK's Most Outstanding CX Keynote Speaker by Corporate Vision Magazine in 2021, and The World's #10 Customer Service Guru by Global Gurus in 2021. Dodkins  has also authored Put Your Customers Second and Foundations for Customer Centricity. He is also the Ex-host of Amazon Prime's CX show, This Week In CX.
Also Read: 11 Digital Trends Shaping CX and Marketing in 2021
With over 20 years of experience working across multiple business sectors, including education and sports institutions, James Perryman helps businesses improve employee engagement, culture, and CX. Founder of Momentus Limited, he is also the co-founder at MyPeopleClub, an online community and learning platform for people working in HR, coaching and training. He was named UK's #1 CX Influencer by Customer Experience Magazine. Known as the customer experience rockstar, Perryman also hosts the Amazon Prime show This Week in the CX. 
A five-time Chief Customer Officer and coach to over 20,000 leaders, Jeanne Bliss guides companies to achieve business growth. She has authored four bestselling books on CX and leadership and has delivered over 1,500 transformative keynotes globally. She is also the co-founder of the CXPA and is sometimes known as the godmother of CX . She now runs CustomerBliss where she leads customer experience transformation around the world with CCOs and the C-Suite. She has driven achievement of 95 per cent loyalty rates, improving customer experiences across 50,000-person organisations.
Working with cross-functional leadership, Jeannie Walters helps companies make CX a part of their daily culture. For more than a decade, organisations including Georgetown University, LinkedIn Learning, and the Online Marketing Institute, as well as members of the Fortune 500 like Zurich and Cisco, have consulted with her. With a motto, "creating fewer ruined days for customers", she has worked with companies such as SAP, Verizon, SurveyMonkey, Citrix, and LogMeIn. She is a founding member of CXPA, a LinkedIn Learning Instructor, and a Certified Customer Experience Professional.
Jo Boswell  was the driving force behind the "Know Me" programme OF British Airways that embedded personalisation into their CX strategy. After 27 years of senior roles at British Airways, Boswell established her own CX consulting firm Sentio-B. With over 30 years of experience, she helps companies with CX innovation, harnessing customer data and technology to drive CX. She focuses on helping organisations bring about a cultural change for better CX. She was listed in the Top 20 Customer Experience influencers by CX Magazine in 2019.
CEO and Co-Founder of Methodical, Matt Watkinson has been cited by the world's top research firms. Despite being rejected 10 times, his first book The Ten Principles Behind Great Customer Experiences, won the CMI's Management Book of the Year and is still sold in thousands. The Award-winning CX influencer has addressed several industry leaders including Microsoft, Volkswagen, Salesforce, Gartner, the Institute of Directors and the FBI. He is also a Senior Visiting Fellow at Cass Business School, London.
He spent the first decade of his career managing a complex technical support environment for Occupational Health and eLearning software before transitioning to Customer Experience in 2015. Soon, Nate Brown became a CX influencer and  authored The CX Primer. Dubbed as the CX Influencer of the Year in 2019, Brown  also created CX Accelerator, a first-class virtual community for Customer Experience professionals, before which he headed the CX department at UL EHS for 11 years. The CX blogger and speaker currently serve as the Chief Experience Officer for Officium Labs.
The Chief Amazement Officer of Shepard Presentations is a bestselling author. With seven books in his name, Shep Hyken is an  authority on customer service, customer experience and loyalty in business. He has worked with several companies such as First Abu Dhabi Bank, Agricultural Retailers Association, Sub-Zero Group, The Federal Savings Bank, Anheuser-Busch InBev, and Clayton Homes to help them strengthen their brand-customer relationships. Hyken  has been inducted into the National Speakers Association Hall of Fame.
Also Read: The Impact of Predictive Analytics on Customer Experience
An author, podcaster, and a keynote speaker, Stacy Sherman was listed among the top 25 global thought leaders 2021 by ICMI. Head of CX and Employee Engagement of Schindler Elevator Corporation since 2018, she previously worked as a CX and Culture Leader at Verizon for five years. In 2019, she led the first-ever annual CX Day to drive awareness of the importance of customers' experiences. She also launched DoingCXRight, a journey-based framework that advocates for humanising business and maximizing satisfaction through a practical approach to CX.
Stephanie Thum  is known as one of the US federal government's first agency-level heads of customer experience (2012-2016). She has also served as an advisor for President Obama's multi-agency task force on customer experience. A founding member of the CCXP, she launched Practical CX and has served as the chief advisor and CX expert for the federal team at Qualtrics, now owned by SAP. Thum has also been listed in Onalytica's 2021 Who's Who in Customer Relationship Management and has been recognised as a Top 50 Customer Experience Influencer to Follow in 2021 by The Awards Magazine.
His first book, The Conversation Manager, won the most innovative book of 2010, and his other book, When Digital Becomes Human, received the award of Best Marketing Book of 2015 with over 150.000 copies sold. Steven Van Belleghem has over 1.000 keynote speeches in more than 40 countries under his belt. An entrepreneur, he is the co-founder of Nexxworks and the co-founder of Snackbytes. He spent the first 12 years of his career as a consultant and managing partner of the market research company InSites Consulting. Belleghem  is also a part-time marketing professor at Vlerick Business School and a guest speaker at London Business School.