In Conversation with SUGAR Cosmetics CEO Vineeta Singh
Like every successful brand, SUGAR didn't achieve fame overnight. Close to a hundred competitors, and traversing the pandemic are just two of the many challenges that came the beauty brand's way. Vineeta Singh, Co-Founder and CEO of SUGAR Cosmetics, on what it takes to build a successful direct-to-consumer brand.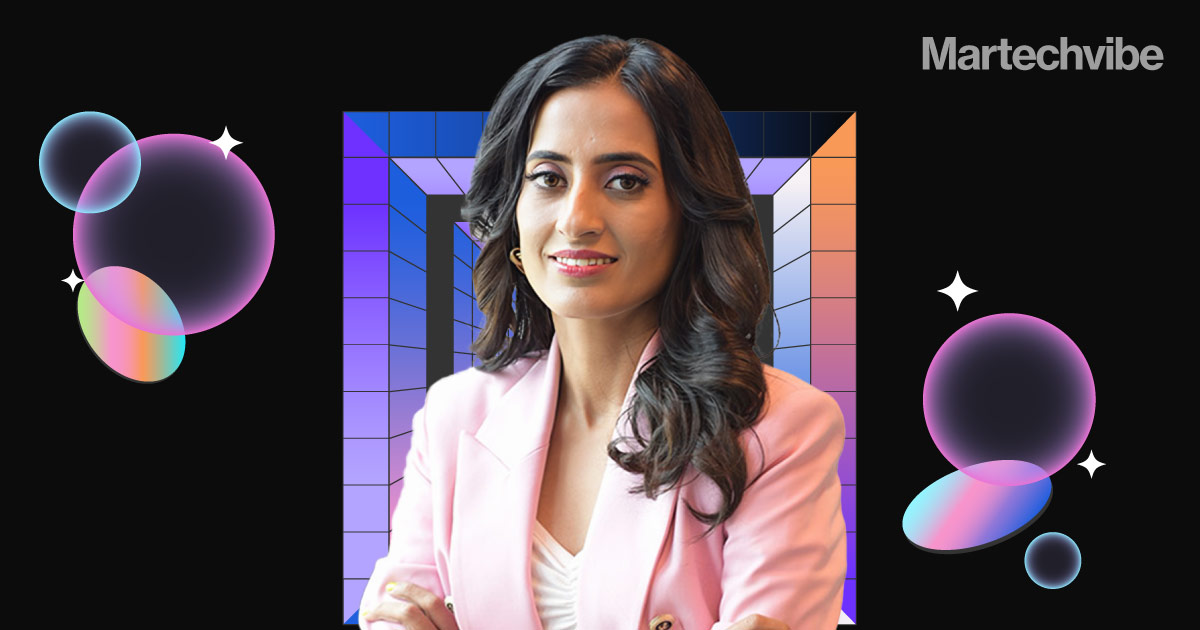 Built on the idea of catering to the makeup needs of the Indian skin tone, SUGAR Cosmetics has come a long way to be now called a cult favourite among beauty aficionados. For a fairly new brand founded not more than 12 years ago, the cosmetics line has evolved from a direct-to-consumer beauty subscription venture to a successful label offering affordable, vegan and cruelty-free products. 
Vineeta Singh, Co-founder and CEO of SUGAR Cosmetics and an investor on the Indian reality TV show Shark Tank India, says that while it took time to achieve the elusive "product-market fit," each trial and error contributed to shaping the essence of SUGAR Cosmetics as it stands today. Being a D2C brand, SUGAR has assigned utmost priority to this channel for reaching its customers. While the online and offline partner channels are important, emphasises Singh, they limit the data with just sales, which doesn't help understand the customer as deeply as the team would like in order to enable longer-term customer lifecycle management. 
As Vineeta gets ready to headline Martechvibe's Vibe Martech Fest in Dubai, UAE, we speak to her about the marketing strategies that go into building a successful brand like SUGAR. 
Excerpts from the interview:
SUGAR Cosmetics is known for attaining a grand revenue in a relatively short span of time. To what factors do you owe this success?
I have always felt strongly about building a brand with women as the core audience. Back in my early days as a new B-school graduate, I vividly remember crafting business plans that centred around women's needs, spanning lingerie, athleisure, and beauty. However, the turning point came in 2012 when the idea of beauty subscriptions sparked our excitement. This was a time when the beauty industry was evolving, with a younger demographic engaging extensively through digital media for authentic products and content, making the direct-to-consumer approach ideal. 
While it took time to achieve the elusive "product-market fit," each trial and error contributed to shaping the essence of SUGAR Cosmetics as it stands today. Since then, our foray into a Direct-To-Consumer beauty subscription venture catering to the 18-30 age group offered unparalleled proximity to our target audience. The idea struck when we plotted lipstick offerings across price ranges, revealing a gap in the market for lipsticks priced between Rs. 600-700, tailored to the Indian skin tone with a superior colour payoff and lasting power. Delving deeper into this whitespace, we recognised that the market landscape itself was changing. Our customers, digitally inclined and opinion leaders, were seeking self-expression and relying on peer reviews, thus reshaping market demands. The rise of new themes like matte lipsticks, vibrant colour payoff, long-lasting formulas, and shade suitability emerged. 
The journey wasn't without its challenges, especially in securing investments. After facing multiple rejections, the backing from FAB BAG investors in the form of personal funds kickstarted the brand. Overcoming hurdles such as managing working capital cycles, particularly with limited initial funding, was another critical phase. I distinctly recall moments when we faced stock-outs but lacked the funds to replenish products. Presently, a dedicated team monitors this aspect daily, intervening proactively to enhance cash flow efficiency and ease trade partner relationships. This journey exemplifies the power of persistence, strategic insight, and a deep understanding of evolving market dynamics.
How do you approach the integration of online and offline marketing efforts to create a seamless brand experience for your customers?
SUGAR Cosmetics, being a D2C brand, has highlighted the utmost significance of this channel in our strategy. Our website, apps, and owned stores substantially showcase our growth and reflect our commitment to delivering an exceptional brand experience. Other partner channels – both online and offline – are important but have limits on the data we receive beyond just sales, and that doesn't help us understand our customer as deeply as we would like to enable longer-term customer lifecycle management. Hence, we continue to believe that while playing the full market is imperative to build a large beauty business, our direct channels will continue to be strategically most vital for us. 
As a shark, how do you spot a winning business at a time when most products are commoditised? What are you looking for in the business or the entrepreneur?
When evaluating a business pitch, I prioritise a clear comprehension of the problem statement and why the entrepreneur is the right individual to address it. Equally crucial is the business's potential market size (TAM – Total Addressable Market). For me, scalability is a fundamental criterion; an idea might be captivating, but I seek to invest in ventures with the capacity to solve widespread issues. 
Ethics & honesty is another critical criterion before I invest in any company. These two considerations are the most crucial when it comes to investing. Before investing in any company, we do our due diligence to check inter-party transactions, tax compliance, etc. If a company fails to meet this criterion, I consider that a red flag. Integrity and business morals are important for me while evaluating any business. I have invested in startups as a result of the outstanding entrepreneurs I met while filming Shark Tank because they were so passionate about their business and had great answers for genuine problems.
What is your approach to crisis communication in the event of customer dissatisfaction?
Our approach at SUGAR Cosmetics is rooted in proactive crisis communication and continuous improvement. We've established a comprehensive system of feedback loops that consistently gather invaluable insights into customer preferences. Post-purchase, we initiate feedback processes that delve into both product satisfaction and the overall journey on our app or website. Additionally, we extend this effort post-delivery, seeking feedback through interviews and surveys to gauge the delivery experience and product performance. 
Leveraging tools like the Net Promoter Score (NPS), we gauge customer feedback and satisfaction levels, equipping us to make well-informed adjustments to our marketing strategies. Retaining our customers is a paramount objective for us at SUGAR Cosmetics, especially in a landscape where giants like Amazon and Flipkart command attention. To distinguish ourselves, we prioritise delivering outstanding customer experiences throughout the entire purchase journey. We take a distinctive approach by offering exclusive merchandise options available solely on our website and app, fostering loyalty among our customers. We've meticulously crafted tailored customer journeys to elevate retention rates. In essence, our strategy combines proactive communication, customer-centric offerings, and personalised journeys to address any crisis situation and ensure a consistently positive brand experience.
What advice would you give future marketing leaders?
My advice for future marketing leaders would be to prioritise financial planning and maintain financial independence. It is always crucial to make wise investments, handle money responsibly and educate yourself about various investment schemes. Preparing for significant life events, such as starting a family or retirement, should be part of your financial strategy. It is essential to maintain savings, build credit, and, most importantly, find joy in what you do.
Singh is a keynote speaker at the upcoming Vibe Martech Fest, Middle East, the region's biggest martech summit, on 13 – 14 September 2023 in Dubai, UAE. She will speak in a fireside chat with Kaushik Mukherjee, Co-founder and COO of SUGAR Cosmetics, on "What It Takes To Build Successful D2C Brands."
For more information, visit Vibe Martech Fest, UAE