Convoso Launches ClearCallerID to Reduce Call Blocking for Legitimate Call Centres 
Developer of outbound contact centre software solutions Convoso announced a new tool that helps monitor and manage caller ID reputations to increase the ability of companies to reach prospects and customers. ClearCallerID is a tool that boosts the effectiveness and power of their Caller ID Reputation Management by tracking blocked and flagged phone numbers. The […]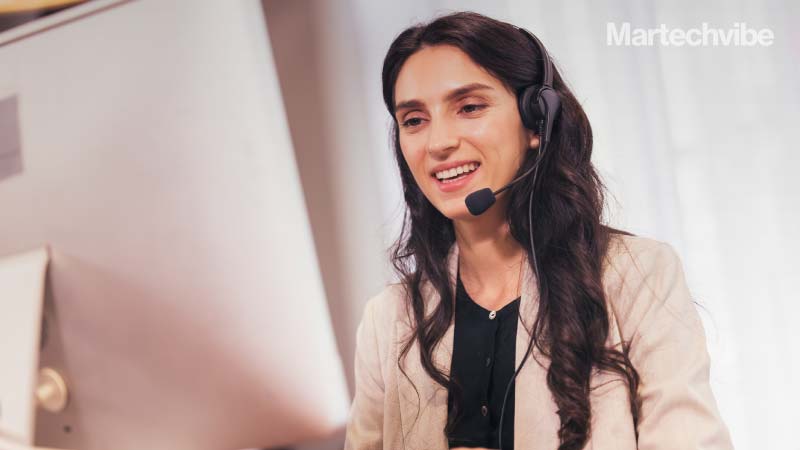 Developer of outbound contact centre software solutions Convoso announced a new tool that helps monitor and manage caller ID reputations to increase the ability of companies to reach prospects and customers.
ClearCallerID is a tool that boosts the effectiveness and power of their Caller ID Reputation Management by tracking blocked and flagged phone numbers. The new capability monitors the health of the caller IDs used by outbound call centres to dial prospects and customers by identifying when their caller IDs are blocked or labeled as a spam risk by the major telecommunications carriers. 
Convoso's tool also applies advanced predictive analytics to forecast the impact that blocked and flagged calls have on a company's existing KPIs.
"Legitimate business phone numbers are getting caught in the web of call flagging and blocking that's intended to target scammers and nefarious actors. This new feature, Convoso ClearCallerID, addresses the issue for our customers by delivering a significant enhancement to our existing caller ID reputation management capabilities," said Chief Product Officer and Co-Founder, Bobby Hakimi.
Businesses with outbound call centre operations depend on reaching the people they dial. But the explosion of blocked calls and calls labeled as spam has created one of the biggest challenges ever for the outbound call centre industry.
Also Read: Five ERP Software Vendors Recognised For Excellence
Convoso ClearCallerID quickly identifies flagged and blocked phone numbers and tracks their impact via the tool's monitoring dashboard. This information allows outbound call centres to take actions that ensure critical KPIs aren't affected, such as contact rates.
These identified phone numbers can be exchanged for new or rested caller IDs so businesses can put their best foot forward when dialing prospects and customers. ClearCallerID provides a supplemental tool to strategically manage caller IDs by allowing Convoso customers to:
Monitor phone numbers automatically across the major telecom carriers on a regular basis to see if they are flagged or blocked.

Detect 7+ flagged call categories from major carriers (including "Telemarketer," "Scam Likely," "Fraud Risk," and more).

Identify DIDs that have been flagged by the FTC or blocked by the carriers, arising from customer complaints.

Understand the impact of flagged/blocked phone numbers on critical KPIs with advanced predictive analytics.

Swap out flagged and blocked numbers with new or rested DIDs.
Due to safe harbor laws that allow telecommunications providers to broadly flag and block phone numbers, even if they are associated with legitimate businesses, many outbound contact centres find that their numbers are regularly flagged and blocked. In the attempt to reduce and block scam and unwanted calls, telcos have implemented algorithms to protect consumers. However, what's happened is that many important and legal calls are getting flagged as potential spam risk.
Another tool is Google Verified Calls which allows companies to supplement their caller ID with a business name, logo, and reason for calling. This identification improves trust and therefore the chances that the leads they are dialing will pick up the phone.