Companies Prioritising ROI-efficient Growth Are Nurturing Sustainable Businesses
In good times and not-so-good times, it's efficient businesses that hold themselves high above the surging waters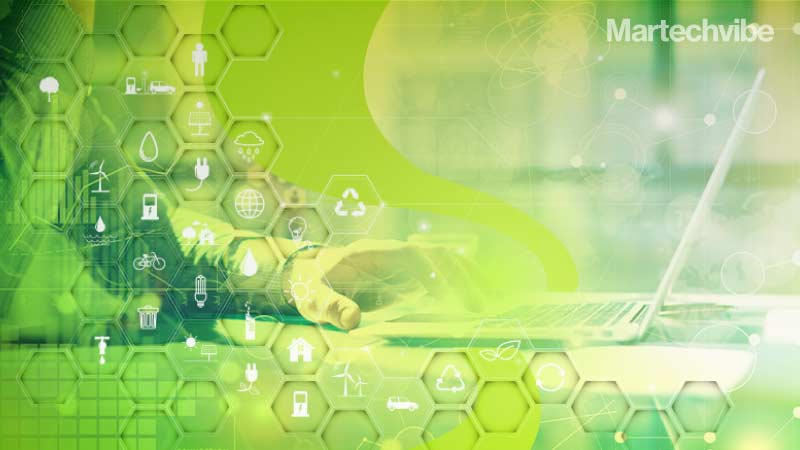 It's a myth that businesses that spend extravagantly grow faster than they spend cautiously. Well, there are plenty of examples to confirm that for every large successful company built on a spend-to-growth strategy, there are thousands who have tried it and nosedived.
Indeed, the business growth versus capital infusion balance is a tricky quandary. And it gets more testing as capital is easily accessible. This is when businesses have to take a call on whether to opt for an efficient infusion of capital or take up on the many investment offers and maybe put the company on a fast track of growth.
When the economy is on a bull run, being efficient is a pushover as marketing expenses can be muted. But, a global pandemic or a political conflict is enough to throw even the most-efficient businesses off track. Ensuing this, companies burning money are down with squeezed budgets, massive layoffs and rising overheads; all debilitating factors to make growth come to a standstill.
It's well-established now that capital efficiency is the single most impactful factor for businesses to grow sustainably. It's also proven that efficiently-built businesses do well in good times and not-so-good ones. Sustainability also means businesses also have to learn to acquire customers efficiently, although it's difficult not to splurge on acquiring customers when competition is going all out to woo customers with unbelievable offers.
Focus on ROI to sustainable growth
Prioritising customer retention and focusing on ROI-efficient growth is the only way forward. ROI is the most important metric to measure performance as it is about reduced expenses, higher profits, increased sales, rising brand awareness, better operational efficiency and customer satisfaction. ROI efficiency also guides companies towards metrics like higher customer conversion rate, longer LTV and a lower acquisition cost of new customers.
This requires directing all energies towards some key elements that make businesses sustainable:
Bring in incremental improvements in business processes:
Incremental improvement is a low-cost, low-risk approach to process improvement in which the organisation focuses on slowly and surely moving the business towards success. This is making small and continuous development without putting the company's budget or sustainability under duress. These improvements include product and process enhancements and even waste reduction and help customer-facing employees make progressive improvements. Incremental improvements enable a business to diversify its product lines, grow existing markets, stay competitive and use innovative technologies to make further inroads into customer lifecycle journeys.
A case here is of Mashreq Neo, one of UAE's leading banks, that used an innovative customer engagement platform to understand and analyse user behaviour across the lifecycle journey and run relevant omnichannel campaigns, giving it a 16 per cent uplift in debit card activation.
Arrive at an optimised acquisition cost:
Optimising customer acquisition costs is about treating repeat customers as acquisition tools and leveraging their loyalty to increase revenues. One proven way of doing it is rewarding loyal customers with special offers, as it is more economical to reward them than acquiring new customers. Simple math says that a dollar spent on acquiring a new customer should be able to generate at least equal recurring revenue, if not more. Else, it is not an optimised customer acquisition cost. To truly optimise their customer acquisition costs, businesses must watch out for things like which marketing channels are giving the highest ROI, when to offer discounts and freebies, the right time to make improvements to products/services and build a positive customer experience.
Lifestyle, an Emirati retail fashion brand belonging to a Dubai-based retail and hospitality conglomerate, the Landmark Group, implemented a purchase funnel-based engagement strategy by identifying the right segments. They then created personalised smart-triggered campaigns to drive engagement and uplift retention, realising a 30 per cent increase in retention.
Long-term customer engagement is achieved by upselling and cross-selling and increasing LTV.
Get the most value from your customers:
Building valuable relationships with customers is complex but not insurmountable. Businesses can create and capture actionable insights with high-performing, data-driven engagement tools and digital platforms. They also hyper-personalise communication with customers, thus creating more effective interactions with them. Middle East-based premium retail brand, AZADEA Group, did exactly that. Upon noticing high cart abandonment on its online store, the group opted for an insightful platform that analysed integrated customer data to create different segments and build personalised engagement. This resulted in a 50 per cent uplift in conversion rate from abandoned cart flows, thus getting more out of customers.
Customer acquisition cost (CAC), indicates how long it takes to recover the investment (in terms of sales and marketing costs) the business has made to get the user on board. Sustainable businesses have found that it's more capital efficient to retain a customer than acquire a new one as loyal customers spend more when they stay longer. And companies have to spend five times more to acquire new customers than retain existing ones
Also when companies are on the lookout for new customers they have to ensure that the cost of acquiring one new customer is lower than the LTV of that customer. LTV is a vital indicator as it also enables customer segmentation based on their spending, and identifying and allocating greater resources towards both acquisition and maintenance of high LTV customers.
Lead with the product:
Product-led growth is a marketing strategy that keeps the product at the core of all functions and relies on it to acquire, activate and retain customers. PLG involves sustaining and enhancing the existing growth rate of the product by identifying and solving issues in the user journey.
It is an end user-focused growth model as it relies on the product itself as the primary driver of customer acquisition, conversion and expansion. Studies have shown that companies with a PLG strategy grow faster and more efficiently by leveraging their products and creating a pool of active users.  Product-led companies benefit from shorter sales cycles, lower CAC and also higher revenue per employee and higher profit margins per customer as marketing costs are lower. At the core of PLG is word of mouth and referrals which reflects in ratings and reviews ultimately adding to the social proofing which in turn reduces the cost of acquisition.
In conclusion, it's clear that entrepreneurs are better off being capital efficient as it boosts profitability, builds good business habits, helps them make it through rough economic storms, and most importantly, keeps them at the helm of their businesses.
If you liked reading this, you might like our other stories
Get Maximum Value from Your Martech Stack
Why It Pays For Brands To Focus On Building Loyalty Among App Users