AI Is the Competitive Edge You Need
AI is reshaping online experiences for entrepreneurs, levelling the playing field, and unlocking infinite possibilities. Learn about Shopify's latest AI-enabled features and how they empower businesses to thrive in the dynamic world of ecommerce.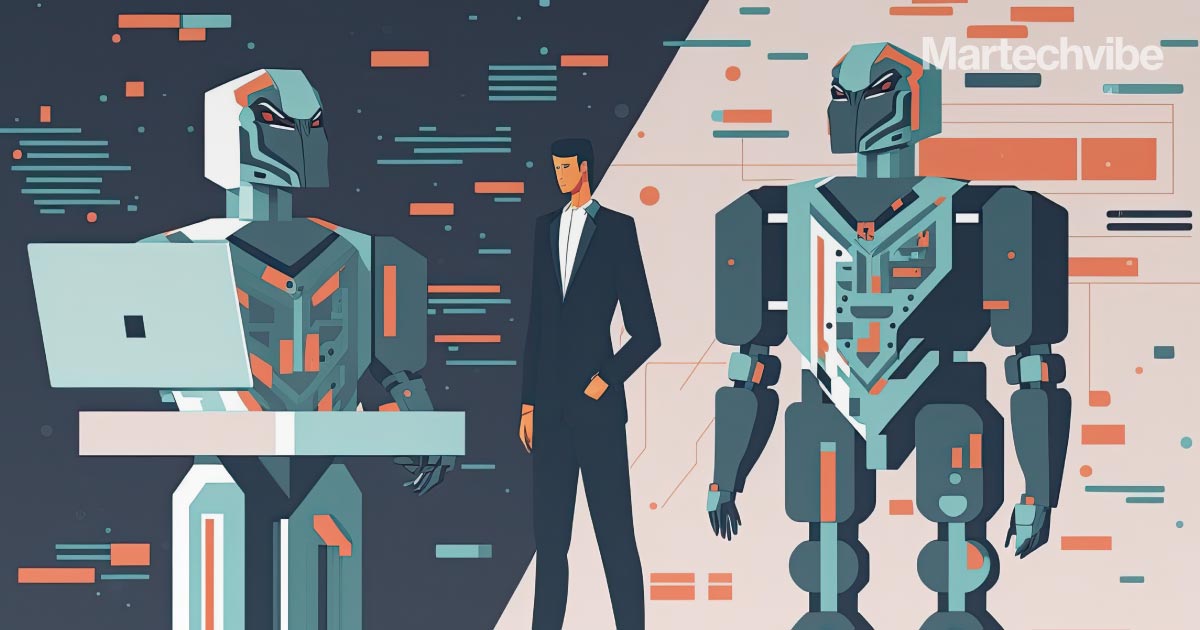 Commerce is powered by a massive ecosystem of technologies and digital platforms — from chatbot assistants and website builders to payment gateways and social media sales channels. 
We know today's commerce looks very different from just a few months ago, and tomorrow's commerce will look even different. In many ways, this paradigm shift is due to artificial intelligence, which has emerged as the new competitive advantage. 
It is revolutionising various aspects of the commerce journey – from personalised product recommendations and pricing strategies to omnichannel and checkout extensibility. It also enables brands to scale their operations, expand globally, and meet customer demand across diverse channels.
Transforming your commerce strategy
Meanwhile, ecommerce continues to experience phenomenal growth. Mordor Intelligence forecasted the growth of the APAC ecommerce market to be more than USD 4 trillion by 2028, as consumers are directing efforts to online channels. Now more than ever, keeping on par with cutting-edge technology is critical, and entrepreneurs are unlocking new possibilities through AI in ways they could only have previously imagined.
Shopify recently announced more than 100 new and updated products at its semi-annual product showcase, which marked an inflexion point, placing the power of AI into the hands of millions of entrepreneurs. AI solutions—designed specifically for commerce—were highlighted as a cornerstone of the latest offerings, collectively referred to as 'Shopify Magic', which comprise a suite of AI-enabled features that are integrated across the platform products and workflows to make it easier for entrepreneurs to start, run, and grow their business. 
Shopify Magic's AI models are built on a combination of Shopify's proprietary data and OpenAI's ChatGPT APIs. The data, including anonymised purchase patterns and store performance, is securely processed to provide merchants with actionable insights, personalised recommendations, and automation capabilities – without sharing personally identifiable information with external parties.
We often find that although merchants express optimism about AI, they are uncertain about its practical application to their businesses. For example, one of the most time-consuming tasks for new merchants is preparing their store for launch with well-crafted product pages and descriptions crucial for early success. Product descriptions significantly influence customer decision-making, driving traffic and increasing conversions. 
Surprisingly, millions of products across all Shopify stores lack proper descriptions. To address this issue, the new AI-powered workflows automatically generate product descriptions on the product setup page within a store's admin based on just a few product details or keywords. 
Every entrepreneur will have several questions when building or growing a business; another product unveiled under the Shopify Magic umbrella was developed to provide specific answers. The AI-enabled assistant Sidekick helps entrepreneurs find answers to their queries, such as why there's been a drop in a store's revenue, help set up a discount event, make changes to their online storefront display, or assist with segmenting customers. In essence, it allows merchants to use AI to increase productivity, saving time on laborious and operational tasks and directing attention to growing their business, regardless of their expertise or technical skill set.
Building the future of commerce today
Commerce moves fast, but AI-powered businesses can move commerce faster. AI's ability to analyse complex patterns and predict outcomes helps merchants eliminate guesswork and embrace a new approach to business intelligence to stay ahead of the competition and deliver unparalleled customer experiences. 
What's more, with the rapid growth of ecommerce comes the urgent need to reshape business strategies through a more intelligent and data-driven approach, making it easier for businesses to start, sell, and scale their businesses.
As an entrepreneur or merchant, it's essential to embrace innovation. Seek out tools and platforms that offer the right support and resources and address your specific pain points, regardless of your company's size or location. Focus on making crucial aspects of your operations easier while also exploring new opportunities that might have previously gone unnoticed. Adopting this approach enables you to tap into the power of innovation to accelerate business growth and stay ahead of the competition.